Shahid Kapoor's Gift To Tehri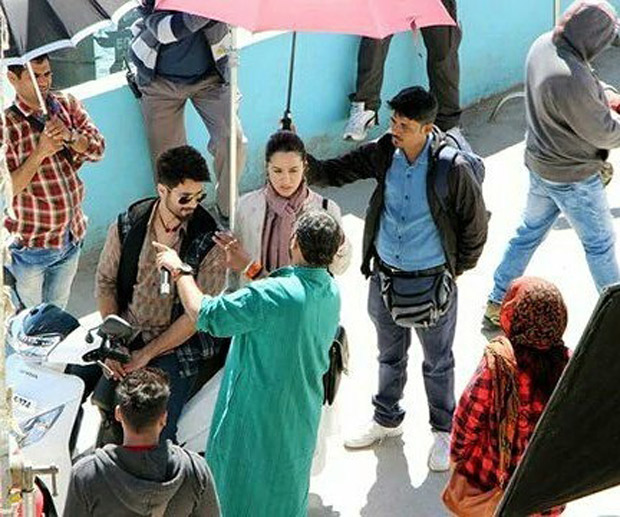 Shahid Kapoor recently shot for his next film Batti Gul Meter Chalu directed by Shree Narayan Singh in Tehri, Uttarakhand. While shooting they stayed at a hotel with bare necessities & no luxuries, instead of a 5 star hotel. Shahid Kapoor being a fitness freak had set up his gym at the hotel they stayed. As this small hotel had no fitness facilities, he set up his own gym on the premises. His instructor had taken a lot of expensive equipment from Mumbai and set them up in a room. A day before they packed up, the hotel guys requested Shahid Kapoor to leave his gym equipment behind for them and other guests & he agreed instantly knowing his gift would help the establishment." Batti Gul Meter Chalu also stars Shraddha Kapoor, Yami Gautam & Divyendu Sharma. The film produced by T-Series & Kriti Pictures is slated to release on 21st Sept, 2018.
Jacqueline Fernandez Signed Opposite Kartik Aaryan For The Hindi Remake Of Kannada Movie 'Kirik Party'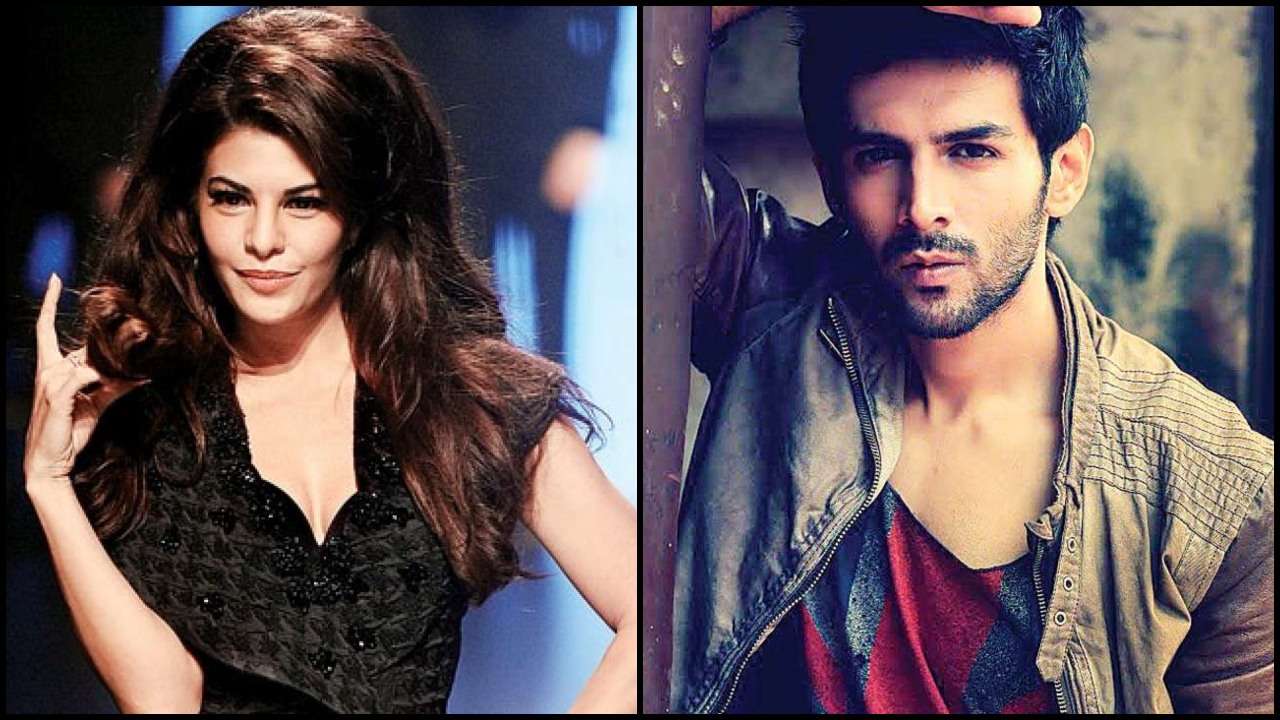 Producer Ajay Kapoor of Kyta Productions recently joined hands with Gen-X sensation Kartik Aaryan, for the Hindi remake of Kannada blockbuster Kirik Party. All eyes were on the coming of age, romantic film, especially since the original went on to become one of the highest grossing Kannada films of all time, running in cinemas for an impressive 150 days. Directed by National Award winner Abhishek Jain of Wrong Side Raju & Bey Yaar fame, the makers have now cast Jacqueline Fernandez as the female lead opposite Kartik Aaryan. Confirming the news producer Ajay Kapoor says, "We are excited to have Jacqueline Fernandez on board. She is someone the youth relates to & has amazing screen presence. This is the 1st time ever Jacqueline Fernandez & Kartik Aryan have been cast together and we are confident audiences will enjoy watching this fresh pairing". Says Jacqueline Fernandez, "I'm excited to work with Ajay Kapoor and be part of this film. It's a great script with blockbuster music & I look forward to working with Kartik Aaryan & Abhishek Jain for the 1st time ever. This role is really special". The untitled film will be produced by Dheeraj Wadhawan, Ajay Kapoor of Kyta Productions & Vrithika Laykar and goes on the floors this Oct.
Shahid Kapoor & Shraddha Kapoor Take Garhwali Lessons For 'Batti Gul Meter Chalu'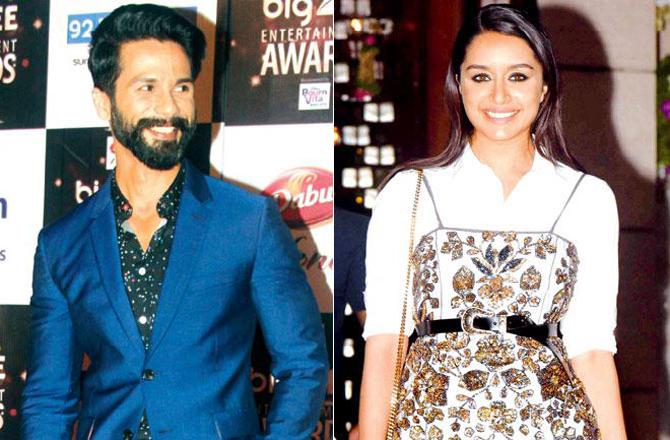 The Shahid Kapoor-Shraddha Kapoor starrer, Batti Gul Meter Chalu, directed by Shree Narayan Singh, who has earlier helmed Toilet — Ek Prem Katha, is a social drama that talks about the issue of electricity overbilling & corrupt power corporations. With the film being inspired by real events, Shree Narayan Singh & writers Garima & Siddharth did extensive research to do justice to the story. Since it is set in Uttarakhand, the dialogues are laced with Garhwali, one of the dialects of the state. In a bid to retain authenticity, not only was the film shot in Tehri, but every actor was made to take lessons in the language. Apart from Shahid Kapoor & Shraddha Kapoor, the movie also stars Yami Gautam & Divyendu Sharma in pivotal roles. The director says, "Maintaining the commercial aspect without compromising on authenticity was one of our biggest challenges. Be it the actors, producers, writers… everyone had the right mindset." Producer Bhushan Kumar adds, "As people who are in the business of telling stories, it is important for filmmakers to be true to the world in which they place their characters. While the film is essentially in Hindi, key colloquial phrases & words have been used to give it an authentic touch. I am sure it will be appreciated." Batti Gul Meter Chalu releases on 21st Sept, 2018.
Sandeep Singh & Tamil Director Elan To Remake Tamil Hit 'Pyaar Prema Kaadhal' In Hindi


Producer Sandeep Singh & South director Elan have joined hands to bring the runaway Tamil hit Pyaar Prema Kaadhal to Bollywood as part of their recent collaboration. Producer Sandeep Singh says, "At the age of 27, Elan is a creative genius. We are also making another film, which will be a Tamil-Hindi romcom-fantasy. The Tamil title for the film is 'Punnagai Arasan' (King of Smiles). We are here to produce a lot of films together and will also be launching newcomers in terms of directors & actors. "The romcom bilingual directorial is scheduled to be shot over a timeframe of 60 days in Leh-Ladakh & Himachal Pradesh. Our crew will be drawn from both Tamil & Hindi film industries. The male lead will be drawn from Tamil cinema and will be paired with a Bollywood actress. It will have 6 romantic songs for which we have the music director Yuvan Shankar Raja. The remake of the Tamil hit Pyaar Prema Kaadhal is scheduled to go on the floors next year. Says Director Elan, "When I showed the film to Sandeep, he loved it and that's when we decided to collaborate. Since we both are young, It's a long way for us to go. Both the films will roll one after the other."
Director Imtiaz Ali To Make A Film On The Eternal Love Story Of Radha Krishna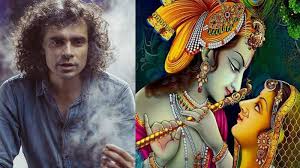 On the auspicious occasion of the festival of Janmashtami, Anil D. Ambani owned Reliance Entertainment & director Imtiaz Ali's Window Seat Films, LLP, announced that they will be producing a film on the eternal love story of Radha & Krishna; an epic that has travelled down generations & folklore transcending the boundaries of culture, geography & tradition. To be written & directed by Imtiaz Ali, this film is one of his long cherished projects; a love story very close to his heart that he has always wanted to explore on the big screen. The research on the film is currently underway. Imtiaz Ali has received wide appreciation & acclaim from audiences & critics alike, in addition to blockbuster success at box office turnstiles. Imtiaz Ali said, "I have always been fascinated by the eternal love story of Radha & Krishna. In all of Indian folklore I know of no other story, which is so intensely personal and yet has such an epic scale." While this epic will be one of Imtiaz Ali's upcoming directorial ventures, it is not the one that he will be directing next due to the extensive research & pre-production that is required for a project of this scale."
Love Sonia Actresses Worked Closely With Victims Of Human Trafficking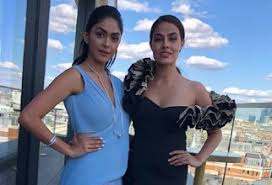 Director Tabrez Noorani's Love Sonia which explores the world of human trafficking is next to perfect in its description! Tabrez Noorani conducted workshops for his actors to help them get into the skin of their characters authentically. He even made sure that Mrunal Thakur & Riya Sisodiya meet a few victims of sex trafficking. Says Mrunal Thakur, "It was extremely sad to hear stories about how these girls ended up in the flesh trade. They were initially shy but eventually opened up & shared incidents that shook me and were difficult to get out of my head." Mrunal Thakur & Riya Sisodia shot many of their scenes in the presence of the victims. Tabrez Noorani gave them only situations to act out without dialogues so they could improvise with the girls. Tabrez Noorani said, "From day one, I wanted this film to be authentic. Whenever I could have them meet people we were portraying in the film, I did that. The more research the better, and the actors all embraced this process." The film stars Freida Pinto, Manoj Bajpayee, Rajkummar Rao, Richa Chadha, Anupam Kher, Adil Hussain, Sai Tamhankar, Sunny Parwar, Demi Moore, Mark Duplass, Tabrez Noorani is introducing Mrunal Thakur as well as Riya Sisodiya. Love Sonia produced by Tamasha Talkies, David Womark & Tabrez Noorani is slated to release on 14th Sept, 2018.
'Manto' To Open The 2nd Edition Of Singapore South Asian International Film Fest 2018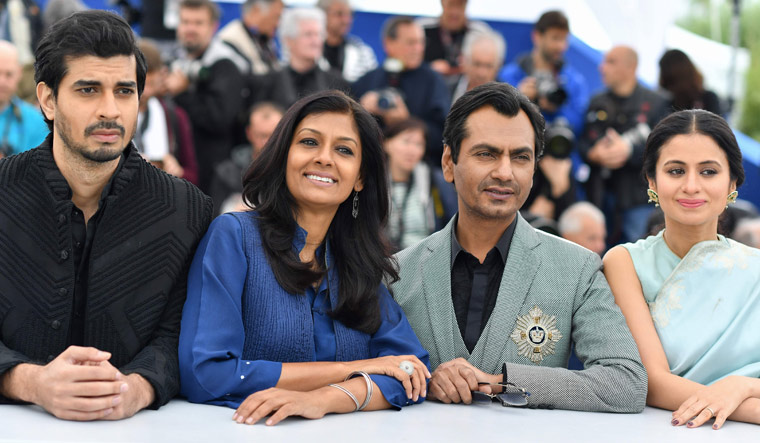 The 2nd edition of Singapore South Asian International Film Fest 2018 (Sg.SAIFF) will open with actor-director Nandita Das' Manto which stars Nawazuddin Siddiqui in the titular role as Sadat Hassan Manto and follows the most tumultuous years & times in the life of the famed writer & of the 2 countries he inhabits – India & Pakistan. The fest held from 5th Oct, 2018 to 14th Oct, 2018 in Singapore will commence with an opening ceremony on 5th Oct, 2018 at Carnival Cinema & close on 13th Oct, 2018 at Resorts World Sentosa will also include the awards ceremony. The film stars Rasika Duggal, Rajshri Deshpande, Rishi Kapoor & Paresh Rawal. The screening at SGSAIFF 2018 marks the film's South East Asian premiere & will be attended by Nandita Das, whose film Manto will open the 2nd edition of Singapore South Asian Film Fest said, "Manto was very much a South Asian writer. Last year, SGSAIFF screened a film I acted in, Albert Pinto Ko Gussa Kyun Aata Hai as the opening film, which is yet to be released." The SGSAIFF 2018 lineup represents a diverse mix of feature films, short films & docu drama, which include films from India, Bangladesh, Sri Lanka,
Pakistan, Nepal & Afghanistan.
Prerna Arora Launches Studio 5 Elements!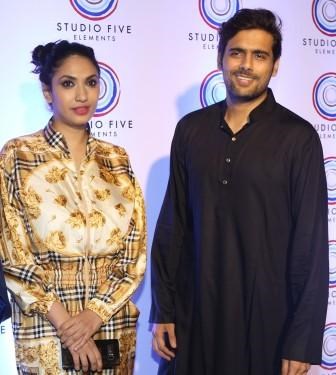 Producers Arjun N Kapoor, Om Prakash Bhatt, Kashish Khan & Virendra Arora, represented by daughter Prernaa Arora, have launched "Studio 5 Elements". After producing successful & socially relevant films like Rustom, Toilet: Ek Prem Katha, Padman & Pari, producers Arjun N Kapoor & Prernaa Arora of KriArj Entertainment join hands with Om Prakash Bhatt of Purple Bull Entertainment & Mumbai based producer & investor Kashish Khan for "Studio 5 Elements". The studio will be involved in production, acquisitions, distribution & also cater to digital platform. Says Arjun N Kapoor, "Studio 5 Elements is collaboration between likeminded people." Says Prernaa Arora, "Arjun & I are happy to collaborate with Prakash Bhatt & Kashish Khan, both of whom are 1st generation entrepreneurs who have a deep understanding of cinema & who believe in strong content & resource management at the core. "Apart from unveiling the logo, the studio announced their interesting line-up of films starting with the Big B & SJ Surya starrer The Tall Man directed by T Tamilvaanan, 3 films with Ahmed Khan & Shaira Khan's production house Paperdoll Entertainment, Ganit & Radha Kyun Gori Main Kyu Kaala with director Prem Soni & official remake of the 1964 classic Woh Kaun Thi with director Kanishk Varma.
Crime Patrol's Annup Sonii Completes 2 Decades In Bollywood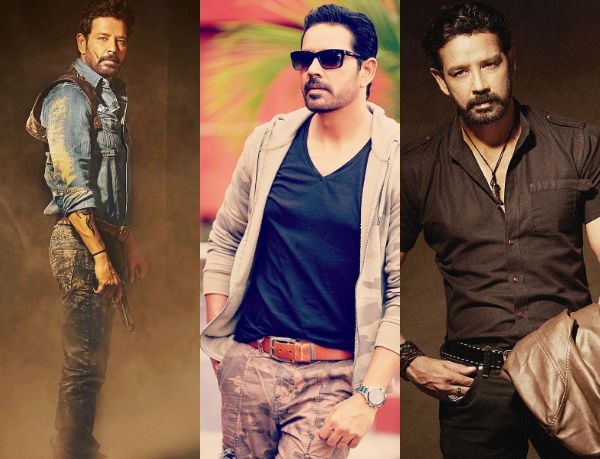 His sensational crime-based show Crime Patrol made actor Annup Sonii a household name. The versatile actor also proved his mettle as an actor on the big screen by portraying several memorable characters in popular films. Having completed 2 decades of glorious years in the industry, Annup Soni recollects, "It has been a wonderful journey. God has been kind & I'm grateful to my fans for showering upon their love & support. The learning is that one should just focus on work, give your 100% & be patient. And, I sincerely believe that if you choose to learn from each experience, then you will have nothing to regret. For someone who was a complete outsider, it has been pretty good. But as they say, the day you get satisfied, you stop growing. So, I am still looking for more milestones," Annup Soni adds. Annup Soni who is also actively involved in theatre, informs, "My friends from National School of Drama (New Delhi) are an important part of my life. Mumbai, too, has given me great friends. God has been kind, whether it's work, friends or family."
Reverberation Films Pvt. Ltd. Announces A Film School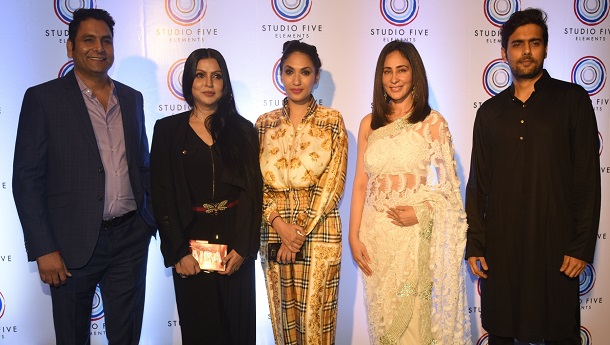 Reverberation Films Pvt. Ltd is grateful to announce their film school in the heart of India, New Delhi. The name of the school is also inspired by the production house's name "Revmovies Acting Studio". Muskurahtein & 10 Nahi 40 are produced under the banner of Reverberation Films Pvt. Ltd. The founder of Reverberation Films Pvt. Ltd is J. S. Randhawa, who is a radiologist & a filmmaker. After being in the medical industry for more than 2 decades, J S Randhawa ventured into films & in the year 2015, he launched his production company, Reverberation Films Pvt. Ltd. The school will provide courses in acting & direction. This will be the 1st ever acting school in New Delhi by a Bollywood film production house. The school is equipped with skilled faculty members of Bollywood like Birbalji, Sham Mashalkar, Manmauji & Dr. J S Randhawa. On the announcement of the film school Dr Randhawa feels that teaching is an art & innovations in teaching can make a huge difference to the outcome & produce great artists in a much shorter time period.
Savita Bhabhi Aka Tandoori Bhabhi Characters To Don A Hijab For Pakistan, Bangladesh & UAE Versions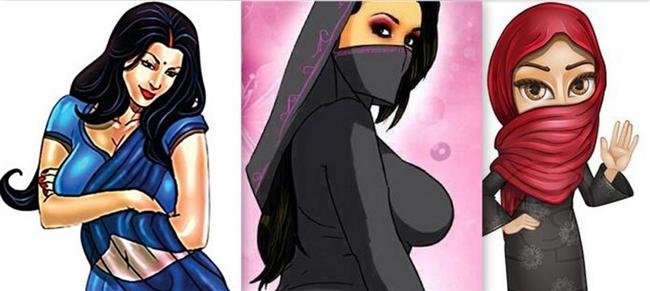 The popular internet cartoon series Savita Bhabhi is all set to live again as a web series & will not be restricted to viewers in US & UK markets only & will be available to viewers in all Islamic countries including Pakistan, UAE, et al. Maneesh Singh announced that Savita Bhabhi who has been re-christened Tandoori Bhabhi will live again in the form of a web series. To comply with local broadcasting laws there will be different versions or individual edits for US, UK, UAE as well as for India, Pakistan, Bangladesh & Sri Lanka markets so that the show does not invite censorship from individual countries. For example, in Pakistan, Savita Bhabhi could be seen wearing a hijab or even a burkha to customize the costumes to local semi-urban & rural audiences, a toned down version when compared to the western markets. The geographical locales will determine which version or edit, the user gets to see, Maneesh Singh said, "Neha Shah will now play the red hot Tandoori Bhabhi. There will be a sprinkling of some "inspirational scenes" from the internationally famous comic character Savita Bhabhi as well. Maneesh Singh revealed that this time the character draws more inspiration from Gulfam Kali, rather than Angoori Bhabhi.
T-Series Joins Hands With BR Studios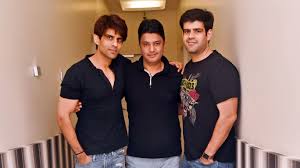 They worked together to deliver the 2014 hit Bhoothnath Returns, a political satire directed by Nitesh Tiwari. Bhushan Kumar of T-Series has once again come together to work with The Chopra Family on more movies in the coming days. BR Studios, helmed by Renu Chopra & her sons Juno & Abhay enjoyed critical & commercial success last year with their films Bareilly Ki Barfi & Ittefaq. With the vigor to create great content BR Studios has developed 2 films that they will collaborate with T-Series on. Mudassar Aziz of Happy Phirr Bhag Jayegi fame will direct a film under this renewed collaboration. There is another film that T-Series & BR Studios are committed to working on together, the script of which is being currently developed which is a family entertainer on the lines of Bareilly Ki Barfi. Also on the cards is the 3rd installment of the successful Bhootnath franchise. Bhushan Kumar of T-Series says, "We had a great synergy with BR Studios when we worked on Bhoothnath Returns a few years ago. Creatively, it was a very satisfying collaboration to work in this film starring Amitji."
Poster Of 'Namaste England' Released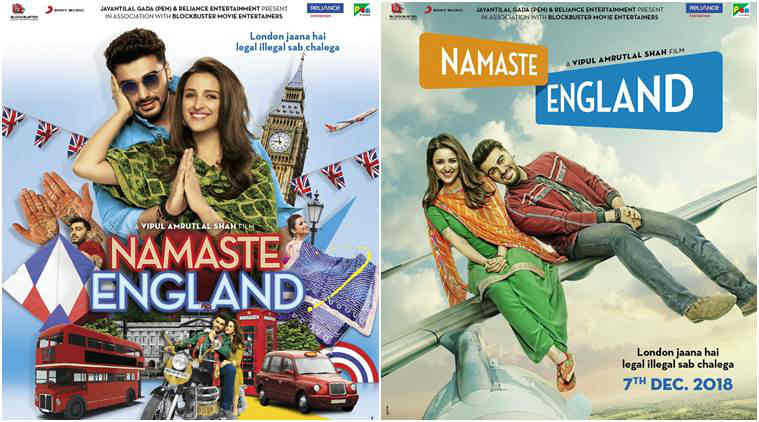 The makers of Namaste England have released a poster of the film, the trailer of which was released on 6th Sept, 2018. The film stars Arjun Kapoor & Parineeti Chopra in lead roles. Produced & directed by Vipul Amrutlal Shah, the film is presented by Pen Movies & Reliance Entertainment, in association with Blockbuster Movie Entertainers. Namaste England will hit the theatres on 19th Oct, 2019.
Alia Bhatt Launches The Poster Of 'Yours Truly'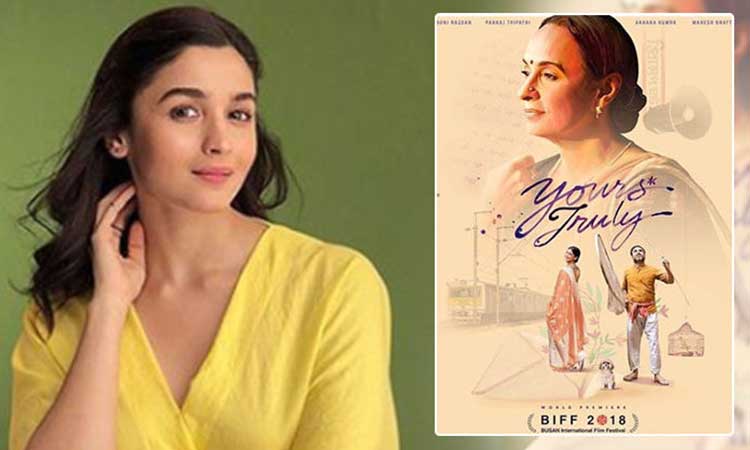 Hindi language romance drama Yours Truly directed by National Award winner Sanjoy Nag to have its World Premiere at the upcoming Busan International Film Fest from 4th Oct, 2018 to 13th Oct, 2018, Asia's biggest film fest. The film is selected in A window on Asian Cinema category. The film stars Soni Razdan, Pankaj Tripathi, Aahana Kumra & Mahesh Bhatt in a special appearance. The film is produced by Shiladitya Bora (Platoon One Films)
Sharman Joshi's Next Film Is 'Kaashi In Search Of Ganga'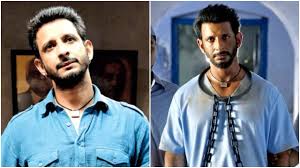 Dhiraj Kumar's debut Bollywood venture movie Kaashi In Search Of Ganga starring Sharman Joshi & Aishwarya Devan in the lead is all set to release on 26th Oct, this year. The film is produced by Insite India, Directed by Dhiraj Kumar & written by Manish Kishore.
Priyadarshni Academy Global Award 2018 To Anushka Sharma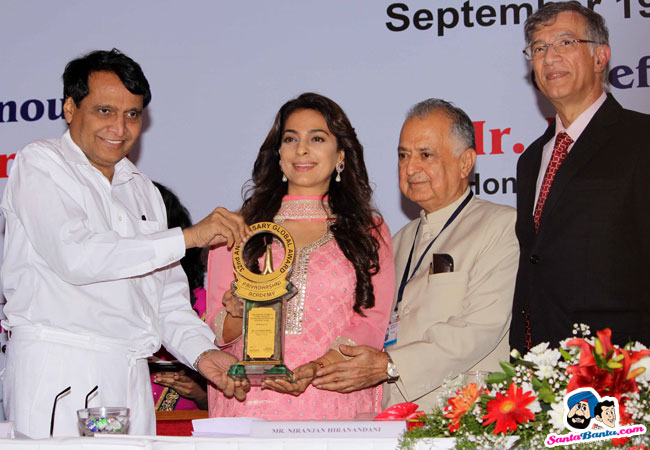 Priyadarshni Academy's 34th Anniversary Global Awards, a prestigious function, will take place on 19th Sept, 2018 in Mumbai. The awards will be presented to varied achievers from different genres for their services to the upliftment of mankind in multifarious ways. Awardees will be felicitated by leading political personalities. Priyadarshni Academy is a premier non-profit, socio-cultural & educational organization. Real Estate tycoon, Niranjan Hiranandani, is the Chairman. Priyadarshni Academy is the brain child of Businessman & Humanitarian Nanik Rupani. Priyadarshni Academy has a top notch list of awardees, a total of 8 awards will be presented this year. They will be felicitated by big wigs such as Shri Nitin Gadkari, Minister of Shipping; Road Transport &Highways; Water Resources; River Development & Ganga Rejuvenation; Shri Suresh Prabhu, Minister of Commerce & Industry & Civil Aviation & Shri Piyush Goyal, Minister of Railways & Coal. Amongst the few Awardees of 2018 are Anushka Sharma – Smita Patil Memorial Award for "Best Actress", Ronnie Screwvala (Founder Director, Swades Foundation) – Priyadarshni Academy Global Award for outstanding contribution to Innovative Entertainment & Community Development & Amitabh Kant (CEO, NITI Aayog, New Delhi; NITI is a government institution for catalyzing economic development) -Priyadarshni Academy Global Award for outstanding contribution to Transforming India
Saie Tamhankar Reveals Her Digital Debut With ZEE5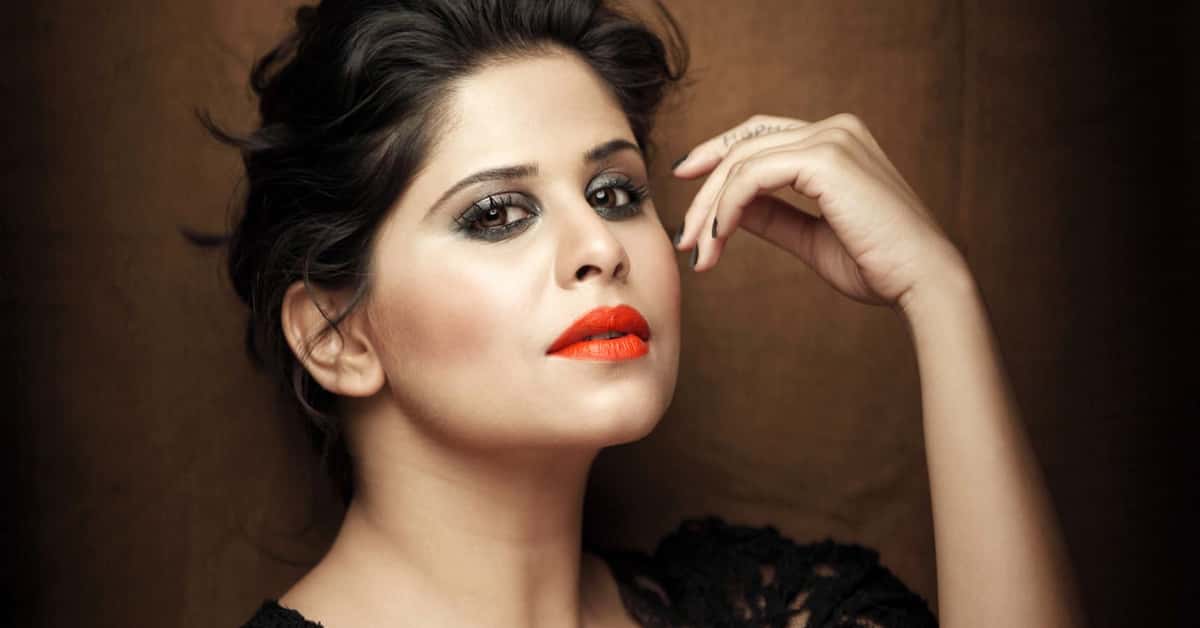 Popular actress Saie Tamhankar has been up to something special. In a never seen before avatar, Saie Tamhankar has collaborated with ZEE5 for an upcoming special show for her fans, this time on an OTT platform – ZEE5! She will be seen featuring in a web show for the 1st time ever, it's her digital debut. Saie Tamhankar shared, "ZEE5 & I have something extremely exciting coming up. This will be the 1st time ever I will be shooting for a digital platform. This will be very different from what my fans have seen me do in the past and the team that I am working with is fantastic. All I can say is that this show will give you a chance to know me better." ZEE5 has recently launched a super hit Marathi web series called Liftman with Bhau Kadam & now with Saie, they are looking at strengthening their bucket of Marathi content. Saie has started shooting for ZEE5 web show.
'Little Things' To Premiere On 5th Oct, 2018 Worldwide On Netflix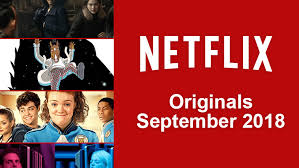 If you love "love" & need your regular fix of Netflix romance, there is more in store for you with a brand new season of Little Things all set to premiere worldwide on 5th Oct, 2018. Little Things is a realistic, relatable & heartwarming story of a young, modern day relationship that promises to give you all the feels! Join Kavya (Mithila Palkar) & Dhruv (Dhruv Sehgal), a young unmarried couple, as they navigate the complicated world of relationships, careers & aspirations in the fast-paced city of Mumbai, while always cherishing the little things that make life worth living. The series celebrates the sweet & sour moments of life & their new-age relationship. Created & written by Dhruv Sehgal, Little Things is directed by Ruchir Arun.
Sumeet Vyas To Play Himself In Kunaal Roy Kapur's Web Series 'Side Hero'!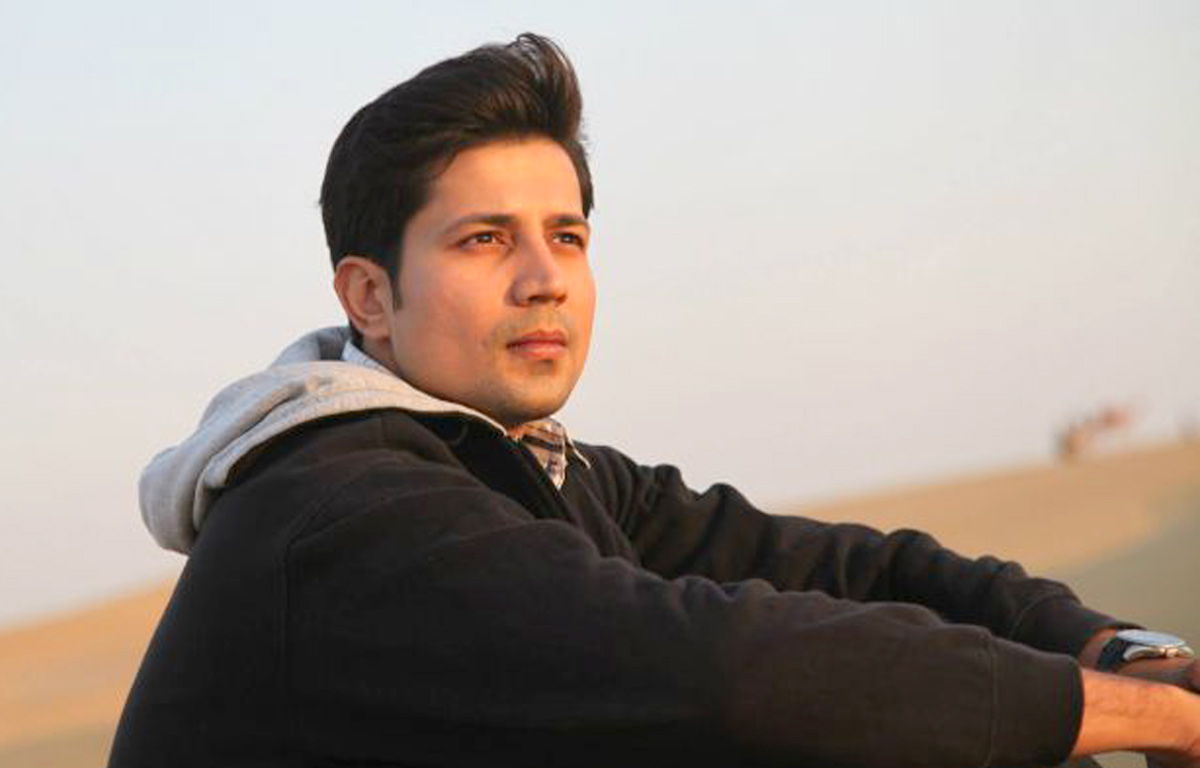 Sumeet Vyas, who became a household name after the success of his latest release, Veere Di Wedding, is all set to spring a huge surprise on the audience & his fans with his next offering. The talented actor who is currently busy scripting Season 2 of 'The Viral Fever's popular series Tripling & also doing recee of the same will be seen playing an interesting role in his forthcoming web series, Side Hero. As interesting as the title, the web show will see Sumeet Vyas sharing screen space with Kunaal Roy Kapur for the 1st time ever. Interestingly, Sumeet Vyas is quite excited about the show as he will be seen playing himself, much to the surprise of the audiences & his fans. Also, it is something he has never attempted before in the web series space. The talented actor is currently busy scripting Season 2 of The Viral Fever's popular series Tripling & also doing recee of the same. He will be traveling to 5 cities shooting for the show. Sumeet Vyas says, "The script is quite amazing and something not attempted in the web series space. Also, the good thing is that I do not have to prep for my character since I play myself in the series. I'm sure the audiences will definitely like it."
Prem R Soni Reveals The Teaser Poster Of His Next Movie 'Radha Kyun Gori Main Kyun Kaala'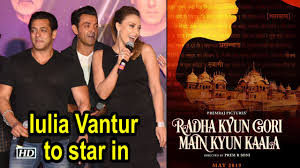 Prem R Soni, known for helming Main Aurr Mrs. Khanna starring Salman Khan, Kareena Kapoor & Sohail Khan, revealed the teaser poster of his next film Radha Kyun Gori Main Kyun Kaala on the auspicious occasion of Krishna Janmashtami recently. The teaser poster of the film, which revolves around a Krishna Bhakta who comes to the country where guests are treated as gods & women are treated as goddesses to seek answers & raise questions, features the silhouettes of a man & a woman against the backdrop of an ancient temple with the "Geeta Saar" printed on it. The poster of the film is quite intriguing and has made everyone curious about the cast of the film, which will be revealed in the official poster on a later date. Prem R Soni revealed, "Radha Kyun Gori Main Kyun Kala is the story of Julia Bien, a Polish girl who is a Krishna Bhakta from childhood. Though Julia has a tough childhood, she finds solace in the teachings of The Bhagvad Geeta & wishes to visit Mathura to see the ISKCON temple there. Julia finds friends & also meets Babul Chaubey, the man she loves. In India, Julia adopts a daughter & decides to make a life here. However, things do not go as smoothly as planned & Julia & Babul end up starting a nationwide movement with the help of the teachings of The Bhagvad Geeta & shine the light of Krishna Consciousness upon the darkness of human nature." Radha Kyun Gori Main Kyun Kaala' is slated to release in May, 2019.