Rajat Barmecha Identifies With His On-Screen Character Of Kartik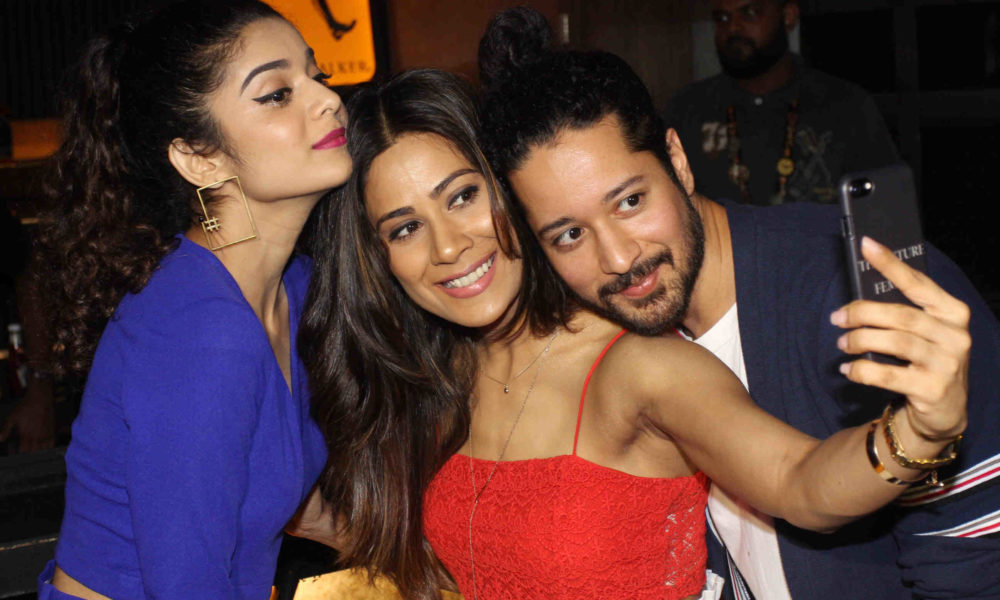 Rajat Barmecha who rose to fame with Anurag Kashyap's movie Udaan is also popular for playing Kartik in Bindass Originals' series Girl In The City. While most of the actors don't identify with their fiction characters Rajat has a different version altogether. The actor shares, "There are many similarities between Rajat & Kartik. Over the period of time the writer of our show has understood Rajat so well that she has merged both the real & the reel together and there is hardly any difference. Except, Kartik cooks and I don't. The best thing about my character Kartik is that – he lives in the moment and does not take life seriously. He is always having fun and that's how exactly I am in real life. The way we rehearse and do a scene together is very organic. I have always been an organic actor but with them I have learnt to have fun while working." The 2 episodes of the 3rd season of Girl In The City series is released on all Bindass platforms and has been receiving a lot of love from the audience.
Rajkumar Hirani Praises Marathi Film 'Chumbak'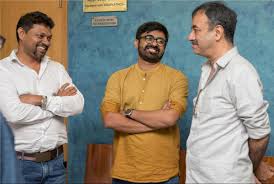 Noted director Rajkumar Hirani lauded the Marathi film Chumbak by saying it is a heartwarming film with great acting talent showcased by Swanand Kirkire and matured direction by Sandeep Modi. After watching a special show of the film organized specially for Hirani on Tues, he said, "Saw the heartwarming Marathi film Chumbak. Swanand Kirkire is not only a great lyricist but has also proved to be a great actor in this film. Saurabh Bhave has penned a sweet story with matured direction by Sandeep Modi. Newcomers Sahil Jadhav & Sangram Desai have done commendable job as actors. I also salute to Naren Kumar & Akshay Kumar for the production & presentation of the film." Hirani latter tweeted in the praises of the film. Marathi film industry has been abuzz ever since Akshay Kumar had resorted to social media to announce in pure Marathi about his decision to present his 1st ever film, Chumbak, produced by Aruna Bhatia, Naren Kumar & Cape Of Good films and directed by Sandeep Modi, which will hit the screens across Maharashtra on 27th Jul, 2018. Noted lyricist, singer & actor Swanand Kirkire, who is acting in a Marathi film for the 1st time ever is also seen in a lead role for the 1st time ever. Sangram Desai & Sahil Jadhav are the youngsters in significant roles in the film along with Kirkire. The film has been directed by National Award winner Sandeep Modi. Swanand says "I had assumed that the team wanted to meet me for its music, but I was taken aback once I realized they wanted me to act, that too in a leading role, that too in one of the toughest ones I have ever heard! But listening to the script and the faith the team had, we dived into it all including me, Sandeep, Saurabh & Naren"."Building on the part of a mentally slow naive man with our own personal observations of people around us and extensive research with doctors & counsels working in this area, we all built this part together brick by brick, with the love & dignity we wanted to bring to it", says director Sandeep Modi.
Gulshan Kumar Biopic To Release On Christmas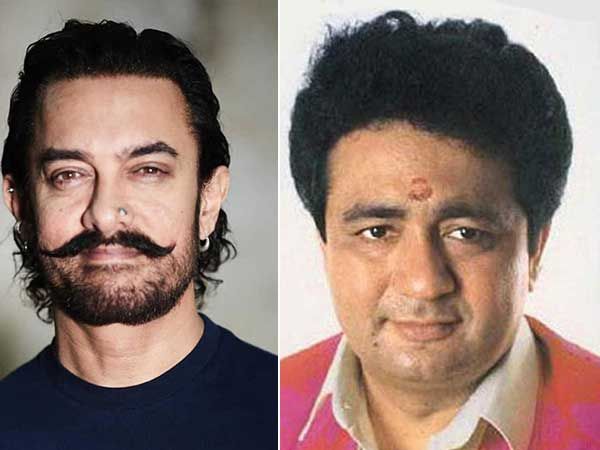 T-Series & Aamir Khan Productions join hands for the most awaited biopic on India's Music Mogul, Gulshan Kumar. Bhushan Kumar & his family are quite excited for the film based on his dad and is thrilled to be working with Aamir Khan. The film is slated to release on Christmas 2019. Written & directed by Subhash Kapoor, the shooting of the biographical film will start early 2019. Being close to his father, Bhushan Kumar always wanted an opportunity to tell his story. They hope it would be able to do justice to the legacy which has been an inspiration to the family.
Urvashi Rautela Goes To New York
Urvashi Rautela has always graced films with her personality like Hate Story 4 which can be seen in her dance numbers like "Saara Zamana" from Kaabil as well. She has mastered 13 dance forms and is currently working on polishing her acting skills. The actress says, "Having a glamorous personality or having good dancing skills is not enough in this field. I don't have good acting abilities. I am an actor first, rest will find its way and in order to do so, I think joining an institute to enhance my acting persona will do no harm." Looks like the wise girl has realised that if you have to survive in films as an actress too, you have got to learn acting too!
Rajkummar Rao Learns Tailoring For Stree!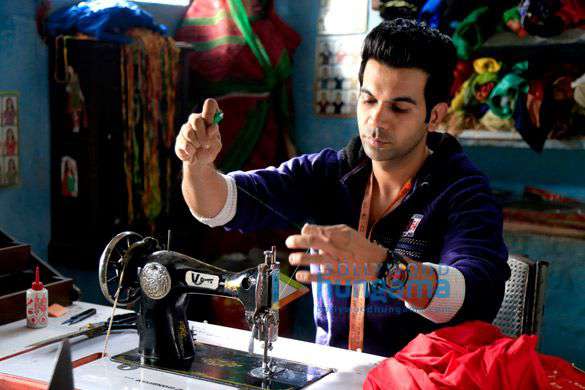 Rajkummar Rao is known to be a method actor and always goes out of his way to get into the nuances of his character. For his upcoming film Stree, the actor learnt a brand new skill and have aced it. The actor underwent a month long training for becoming a tailor. He learnt stitching of varied kind of woman outfits from a blouse to a shirt. For Rajkummar's character in the film, being a tailor was an important connect to the story line. Talking about his new learning the actor points out that the job seems easy but required a lot of prep. Rajkummar shares "Once you sit on that chair, the coordination & reflexes are something else. You can cheat with a body double but I wanted to do everything and bought myself a sewing machine and hired a tailor in Mumbai to teach me how to sew. I also had a tailor guiding me on the sets in Chanderi." Rajkummar Rao was very keen to adapt to the Chanderi dialect. He underwent continuous training for about a month and also had a dialect coach on the sets who made sure that Rajkummar Rao sounded like a resident of Chanderi. He even made sure to have a chat with the locals there to understand how they communicate on a daily basis. The actor further adds, "I took a couple of weeks off from other projects to prep for Stree. We finished the shoot in one go. The horror-comedy genre while unexplored in our country has a huge audience." Dinesh Vijan presents Stree, a Maddock Films production in association with D2r films & Jio Studios. The horror comedy has been directed by Amar Kaushik and is all set to release on 31st Aug, 2018.
Pakhi Brings A New Take On Child Trafficking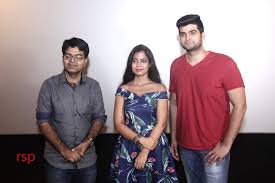 After the massive success of the short film, Pihu, National Award winning writer-director Sachin Gupta is back with a feature film, Pakhi which is all set to release this Aug. The film's music was launched recently and received great reviews from all across the world. On the occasion, Sumit Kant Kaul, Anamika Shukla, the lead actors in the film with director Sachin Gupta, singer Prateeksha Srivastava & Music Composer Shivang Mathur were present in the presence of the media fraternity. The film Pakhi is the story of a 10 year old girl who is about to get married and is trapped in the world of web trafficking. While the subject of prostitution & child trafficking stays a matter of concern, the film aims to address what goes on behind the cruel business which sees the highest violations of agency, freedom & esteem. For instance, the pre-puberty treatments that the women are subjected to for the flesh trade to flourish. Pakhi is based on true events and is all set to rejig the cinematic perspectives with a plot which explores the depth of societal distress and the value of human lives. Pakhi, a social crime drama discusses the dark world of child trafficking which is plaguing our society at large with a completely fresh perspective. Set in the times of a natural conflict for existence, it explores & exposes the dark realities behind the world of human trafficking. With estimated 27 million adults & 13 million children around the world who are victims of human trafficking, Pakhi becomes a subject that records the highest violations and yet a subject, so obviously talked about. With the refreshing plot of conflict, survival & triumph over the circumstances, Pakhi is all set to bring the society close to a mirror they cannot escape without introspecting. Sachin Gupta, a National award "Natya Bhushan" winning Indian film-maker & writer has directed Pakhi with his vision of meaningful & societal retrospective cinema. Sachin is known for his work in the field of theatre, having 14 original plays & 4 screenplays to his credit. He made his directorial debut with the critically acclaimed Paranthe Wali Gali in the year 2014 which he produced under his production banner, Chilsag Pictures, a production house he established in 2012.
Kartik Aaryan Is Mufti's 1st Ever Brand Ambassador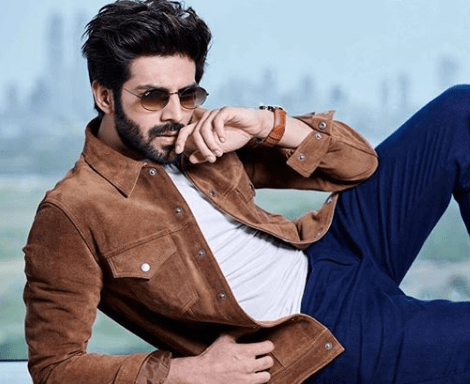 On completing 2 decades, men's fashion brand Mufti appoints rising star Kartik Aaryan as its 1st ever brand ambassador. Kartik has gained worldwide popularity through his recent artistic & commercial successes Pyaar Ka Panchnama 2 & Sonu Ke Titu Ki Sweety. The brand Mufti was launched in 1998 by Kamal Khushlani with one driving ambition, to provide an alternative dressing solution that didn't conform to the uniform codes of mainstream fashion.
Deepika Padukone To Join Madame Tussauds Delhi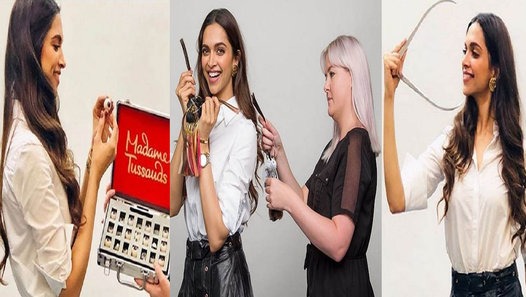 Deepika Padukone will be joining the world's biggest superstars at Madame Tussauds with a wax Figure set for attractions in London & Delhi. The actress who is known as much for her beauty as she is known for her performing talent has stunned the nation ever since her inception in showbiz. The 1st ever figure will launch in London early 2019, while the Delhi figure will follow a few months later to draw more attention to the tourists & the fans of the actress. Her striking figures, which will be created by world renowned artists, will allow fans to pose, interact &experience glamour like never before. The team of Madame Tussauds expert artists met Deepika Padukone in London for the all-important sitting for her figures, where they took over 200 specific measurements, photographs to create an authentic likeness. Deepika Padukone said, "I am so delighted. The sitting with the team of experts was a special experience and I look forward to the
incredible figure at the attraction."
Chitrangada Singh Shares The Most Sensational Chemistry With Sanjay Dutt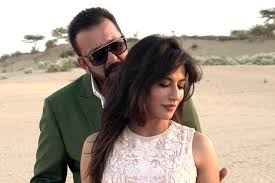 The 3rd instalment of Sahib Biwi Aur Gangster franchise brings a very fresh chemistry on-screen this time. The gorgeous Chitrangada Singh is shown playing the role of Sanjay Dutt's love interest in the film. The intimate scenes between them are shot very aesthetically and very well display their complicated love story. With anticipations running high, all eyes are eager to watch director Tigmanshu Dhulia's & Producer Rahul Mittra's famous action-drama-thriller once again. In an exclusive interview, Chitrangada Singh, opened up about her on-screen chemistry with Sanjay Dutt saying that, "Our chemistry in the film is unusual, there's a lot of innocence in the love which my character carries for Sanjay in the entire film. There is a lot of pain that flows along in our journey. But that is how unrequited love really is." Producer Rahul Mittra says, "What Sanju & Chitrangda share between them on screen is extremely appalling. The love interest goes to a new level in certain scenes and is very intimate." The true essence of unrequited love is what has been tried to deliver through the characters of Chitraganda Singh & Sanjay Dutt and what makes it all the more special is the pairing of both of them for the very 1st time on-screen. Most stories depict a very beautiful & a happy love story but this one is going to take the audience on a ride to pain & love at a whole new scale. Saheb Biwi Aur Gangster 3 directed presented by Raju Chadha, directed by Tigmanshu Dhulia & produced by Rahul Mittra & Tigmanshu Dhulia was released on 27th Jul, 2018.