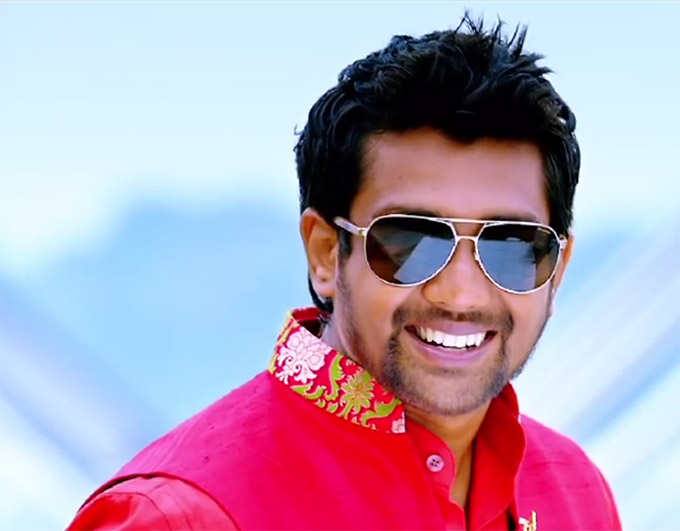 The young action prince with hat trick crown Dhruva Sarja is in news on remuneration aspect. In the media it was reported that the remuneration of Dhruva Sarja after Bharjari's success is Rs.6 crores. He has 3 consecutive wins earning more than Rs.100 crores. Dhruva Sarja did not complaint on it but took it positively in his professional life. He avers, "For me this rumor spread is advantage and now I would feel why not reach to that remuneration" he explained discussing on remuneration aspect. Apparently the sources says the film Bharjari is Rs.50 crore club cinema in a span of 50 days is another major booster in the career of Dhruva Sarja. It adds to his intention of reaching Rs.6 crore remunerations, Dhruva Sarja admits that his remuneration is not even half of the budget of the film Bharjari. "I am at the reach of this rumor yet for me the story, team & budget of the movie is important" avers Dhruva Sarja.
Shivanna Meets Home Minister
Century star Dr Shivarajakumar has taken a new move to meet the increasing traffic problems of outer ring road Nagavara surroundings of Manyatha Tech Park. Shivanna recently met the Home Minister Ramalinga Reddy and explained the traffic hazard faced by lakhs of people. The meeting of Shivanna & Home minister Ramalinga Reddy was held at Vidhana Soudha. The home minister has promised to convene a traffic police meeting to avoid the present hassles in traffic movement. Reacting to the appeal made by Dr Shivarajakumar, Home minister stated that when Manyatha Tech Park business establishments were at the beginning stage there will be 30000 employees in that boundary was given in writing. Now the people coming & going to this Manyatha Tech Park has increased to 1.50 lakhs. Such a massive increase in movement is obviously difficult to the residents living around that area to reach city & return home. However after consulting with Bengaluru Development Minister a solution would be worked out he said. Representing the residents of his locality Dr Shiv held a protest sometime back. He has submitted a memorandum now.
Aishwarya Sindogi Back
The heroine of Sapnoki Raani Aishwarya Sindogi with Srujan Lokesh who later shifted to sister role in Shivajinagara of Dhuniya Vijay in Simhadri, Jackson, Mummy and a song number in Bhujanga with Prajwal Devaraj are in to her account. She is now in Samyuktha 2 as one of the 2 heroines. Audio CD of the film was released in a packed auditorium on Sat night. Cinema was not her dream till an offer came when she was studying PUC. Dance & fashion show was her favorite field. From Samyktha 2 a good progress for cinema profession is her expectations. Director Abhiram has stitched a good story & Dr. Manjunath has lent everything for good output of the film. Good days are ahead is the strong confidence of actress Aishwarya Sindogi.