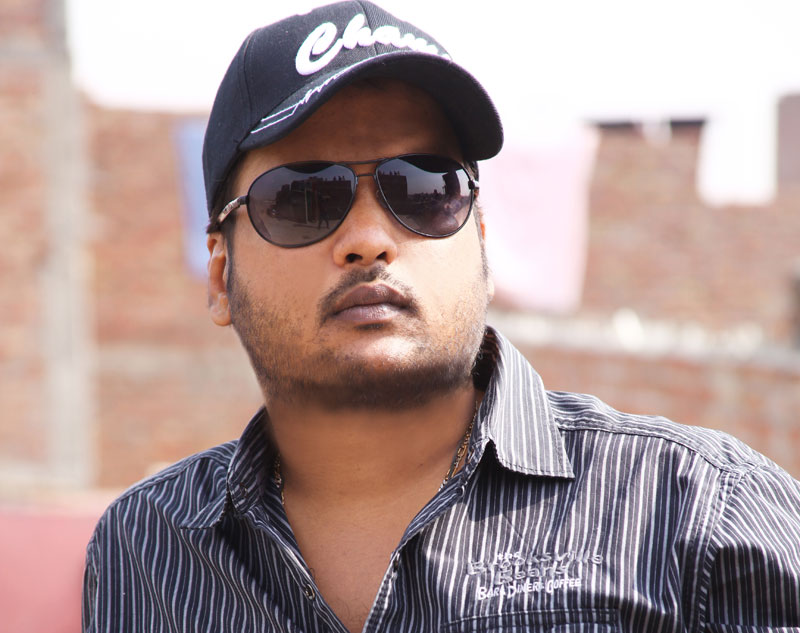 Director Rajeev S. Ruia, hailing from Rajasthan, had received an instant limelight and recognition with the release of his film My Friend Ganesha. And now he is ready with a diametrically opposite film namely Direct Ishq.
To set the ball rolling in your court tell us what is your upcoming film Direct Ishq all about?
My upcoming film Direct Ishq cannot exactly be termed as a triangular love story. Rather it is an engaging story about 2 boys Kabir Bajpai (Arjun Bijlani) and Vicky Shukla (Rajneish Dugall) both of whom falls for the same girl Dolly Pandey (Nidhi Subhaiah). But yet the trio's love story is zara hatke.
Can you elaborate?
Well! Actually speaking Vicky Shukla (Rajniesh Duggall) is a local boy from Banaras. A president of the Kaashi Vidyapeeth, Vicky is a rough and tough, aggressive boy who believes in always having a revolver with him, because he is always up for a fight. But this boldness turns into complete shyness when interacting with girls. He soon meets Dolly Pandey (Nidhi Subhaiah), who is bubbly, mischievous and doll like, and falls in love with her. On the other hand Kabeer Bajpai (Arjun Bijlani) is a smart and good looking boy born in a rich family of Banaras but educated in Mumbai and works there doing music shows and events. His grandmother wants to fix him up with her friend's daughter, but instead Kabeer Bajpai meets Dolly Pandey and also falls in love with her, while helping her make a career as a professional singer.
Don't you think this rather sounds like a clichéd love story?
To be very frank it is not always the subject matter which lures the audience to a theatre. But a film really promoted well that catches an audience fancy and then it's the directorial treatment that attracts the audience and keeps him hooked throughout the running time of the movie. In the long run if you go to see there are hardly a few storyline and then it is up to the script writer who weaves the plot in an interesting manner. Then the director takes over and it is up to the director who directs and presents the script in such a manner that the film becomes an interesting watch and really catches the audience fancy.
What according to you are the highlights of Direct Ishq?
I would say that Direct Ishq is an action packed romantic comedy with melodious songs, and besides it has been shot in the beautiful locales of the holy city of Benaras, wherein the river Ganges gets beautifully decorated in the evenings with varied lights and flowers placed there to please the Gods. The uniqueness of the holy city lies in their language, their culture and even their songs, which I have been lucky enough to film it. That apart all my lead actors will really capture the heart of the audiences in characters that they have never before done. And of course I would also like to make a special mention of Arjun Bijlani's introductory scene, Nidhi Subhaiah's biking experiences and Rajniesh Dugall's daringly different cowboyish looks in Direct Ishq, and over and above all a special song "Ganga Maiyya" as a tribute to river Ganges.
So what will be your next movie after the release of Direct Ishq?
My next film after Direct Ishq will most probably be My Friend Ganesha 4 and Flame which has already bagged 16 National and International awards in the festival circuits. Then my soon to go on the floor films are Saansein – The Last Breath a horror film in 3D and over and above all a mythological film titled Love U Shankar.