Kartik Aaryan Sets The Ramp On Fire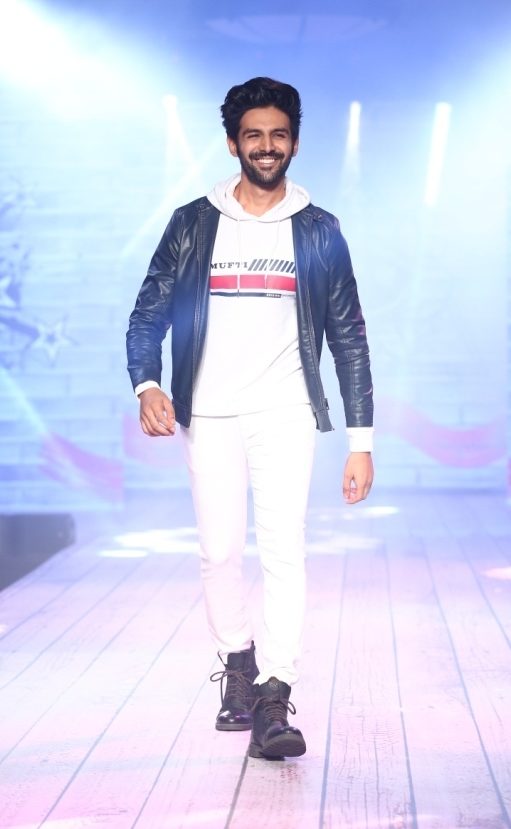 MUFTI, the largest Indian denim brand, unveiled its exceptional Autumn Winter 2018 Collection at its one-of-its-kind fashion show recently. The evening witnessed eclectic designs & creativity which are sure to storm the world of fashion, style & glamour. Letting his statement outfit do all the talking,
Kartik Aaryan, Bollywood actor & MUFTI brand ambassador, walked the ramp in his stunning ensemble comprising of a stylish black leather jacket, paired with an exquisite pair of white jeans and a trendy white T- Shirt.
With this iconic fashion show, MUFTI, celebrated the massive milestone of completing 2 decades in the fashion industry. It personified sophistication, verve & style. Models strutted the ramp showcasing the spectacular range of ensembles that signified exceptional designs, innovation, high-quality fabrics & above all, comfort of being yourself.
Speaking about the grand success of the fashion show, Kamal Khushlani, Founder & Managing Director, MUFTI said, "We are elated to have commemorated 2 decades of MUFTI with a bang. The marquee fashion show & on-boarding Kartik Aryan as our 1st ever brand ambassador was the perfect way to celebrate this glorious occasion. We strongly believe in providing an alternative dressing solution that doesn't conform to the norm. Our Autumn Winter 2018 Collection is trendy, comfortable & enables our consumers to stand out in the crowd. It is heartening to see the overwhelming response the collection has received. We are confident that our unparalleled design & creativity will enable us to continue delivering breakthrough fashion trends."
Sharing his experience of gliding the ramp as the showstopper & MUFTI's 1st ever brand ambassador, Kartik Aryan said, "I'm thrilled to be associated with MUFTI, a brand that inspires youth to be unique & set their own trends."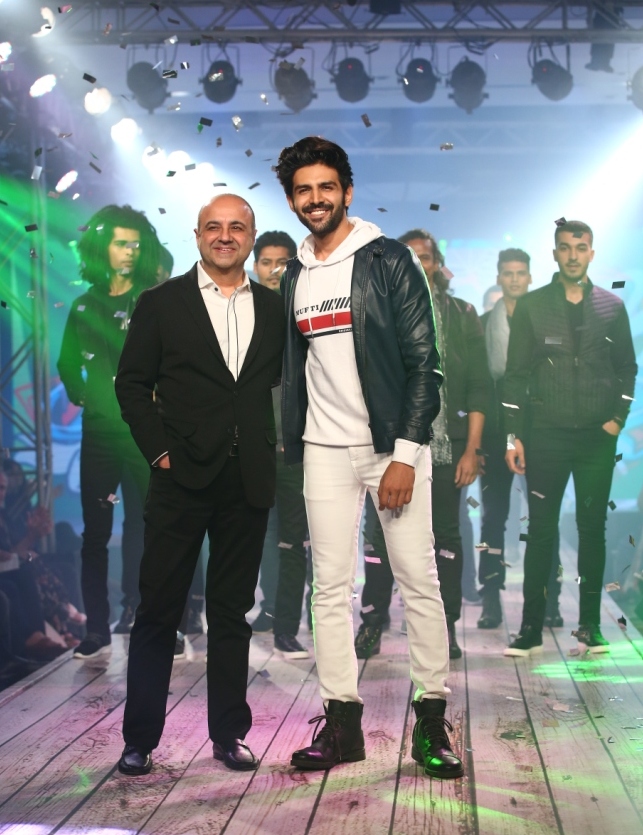 After the extraordinary showcase of creativity & style, the evening witnessed a high-octane after-party, attended by the crème-de-la-crème of the fashion world. The MUFTI Autumn Winter 2018 collection is now available across stores.
MUFTI was launched in 1998 by 1st generation entrepreneur Kamal Khushlani with one driving ambition, to provide an alternative dressing solution that didn't conform to the "uniform" codes of mainstream fashion.
Since its inception, MUFTI has evolved as a denim casual wear brand & band currently retails through 275 EBO's (Exclusive Brand Outlets) pan India, 1200 MBO's (Multi-Brand Outlets), 110 LFS's (Large Format Stores like Shoppers Stop & Central) and is also present on all major e-commerce portals including its own website offering a product portfolio comprising of Shirts, Jeans, Trousers, T -Shirts, Shorts, Blazers & Winterwear/Outerwear.
Looking to provide a holistic lifestyle dressing solution, MUFTI also launched footwear recently with the same ethos, to provide an alternative choice which is young, casual yet comfortable.
The brand has over 600 employees on its direct payroll and indirectly employs over 2000 people.