7th Dharamshala International Film Fest To Be Held At Mcleod Ganj From 1st Nov 2018 To 4th Nov 2018


The 7th Dharamshala International Film Fest (DIFF) will take place from 1st Nov, 2018 to 4th Nov 2018 in the beautiful mountain town of McLeod Ganj, Dharamshala, home of His Holiness the Dalai Lama & the meeting point of a rich & cosmopolitan mix of people & cultures.
Dharamshala International Film Fest (DIFF) is presented by White Crane Arts & Media, a trust founded by filmmakers Ritu Sarin & Tenzing Sonam to promote contemporary cinema, art & independent media practices in the Himalayan regions of India.
The 1st ever edition of Dharamshala International Film Fest (DIFF) was held in the year 2012. Since then, it has established itself as one of India's leading independent film fest's. The Dharamshala International Film Fest's cutting-edge & eclectic programming, which includes many India premieres, and its policy of inviting as many directors as possible has made it one of the go-to events in any cinephile's calendar. Last year, the films & side programmes at Dharamshala International (DIFF) attracted a viewership of around 6000, of which at least 60% were from out of town from places as far away as Kerala, Bangalore, Hyderabad & Mumbai. Some of India's best-known film critics & journalists from leading media houses were on hand to cover the event.
This year, for the 3rd time in a row, the fest will take place in the peaceful environs of the Tibetan Children's Village, a short distance from McLeod Ganj. Along with the 2 existing auditoriums at the school, this year DIFF is excited to partner with Delhi based PictureTime to set up a mobile digital theatre with state-of-the-art projection facilities at the festival venue.
Festival Director Ritu Sarin says, "We endeavor to bring a slate of unusual & trailblazing narrative, docu & short films from around the world, as well as showcasing some of the best recent Indian independent cinema, making it a rich experience for our audience."
Fest directors Ritu Sarin & Tenzing are delighted with the way Dharamshala International Film Fest (DIFF) has evolved over the years and are determined to consolidate & improve upon the standards set by previous editions. Ritu Sarin says, "A fest like Dharamshala International Film Fest (DIFF), taking place in a small town with very few resources & no cinema tradition as such, requires the support & dedication of numerous individuals & organizations, as well as interns & volunteers whose enthusiasm & passion are the engine that drives our fest's. I am grateful to our long-term collaborators Thyssen-Bornemsiza Art Contemporary, the Himachal Pradesh Government who is supporting us through its Departments of Tourism & Language, Arts & Culture, and our many partners, including the National Film Development Corporation, PictureTime, Wishberry & Royal Stag Barrel Select Large Short Films.
Preliminary highlights from this year's selection of films include: Boom For Real (Sara Driver, USA, 2018), Sara Driver's docu drama follows the pre-fame years of celebrated American artist Jean – Michael Basquiat & how New York City, the times, the people & its tectonically shifting arts culture of the late 1970's & 1980's shaped his vision, Father To Son (Hsiao Ya-Chuan, Taiwan, 2018), Hsiao Ya-Chuan's official selection for the 47th International Film Fest Rotterdam (IFFR) takes its viewers through 2 unknown journeys of self-reconciliation, In the Intense Now (João Moreira Salles, Brazil, 2017). A Panorama selection at the 2017 Berlinale Film Festival, In the Intense Now is an immersive retelling of the Paris uprisings, the Soviet invasion of Czechoslovakia & the Cultural Revolution in China using newsreel clips & home movies found through the late 1960's, Little Forest (YIM Soon-Rye, South Korea, 2018), YIM Soon-Rye of The Whistleblower & Forever The Moment fame, makes her return to the celluloid silver screen with a coming-of-age story based on the 2002 Japanese manga of the same name, by Daisuke Igarashi, A Long Way Home (Luc Schaedler, Switzerland, 2018), A never-before heard or seen glimpse into the lives of 5 significant representatives of contemporary Chinese counterculture, including the famous Gao Brothers, who shed light on the social problems in their country through their own unique perspective, bravery & wit, Namme (Zaza Khalvashi, Georgia/Lithuania, 2017), Zaza Khalvashi's art fantasy drama is Georgia's official entry to the Oscars 2019, Inspired by Georgian literature & folklore, Namme narrates the story of 1 family's mission to take care of a local healing water & treat fellow sick villagers with it, The Red Phallus (Tashi Gyeltshen, Bhutan, 2018), Bhutanese director Tashi Gyemtshen's stunning debut, The Red Phallus, takes place in the gloomy & remote central Bhutan valley of Phobjika, where 16-year-old life with her widower father, a traditional painter & craftsman specialized in making wooden phalluses. Her dark secret comes back to haunt her.
Ryuichi Sakamoto: Coda (Stephen Nomura Schible, USA/Japan, 2017), An insight into the life & legacy of the legendary Japanese composer, Ryuichi Sakamoto: Coda is an intimate portrait of both the artist & the man & movingly captures the creative process.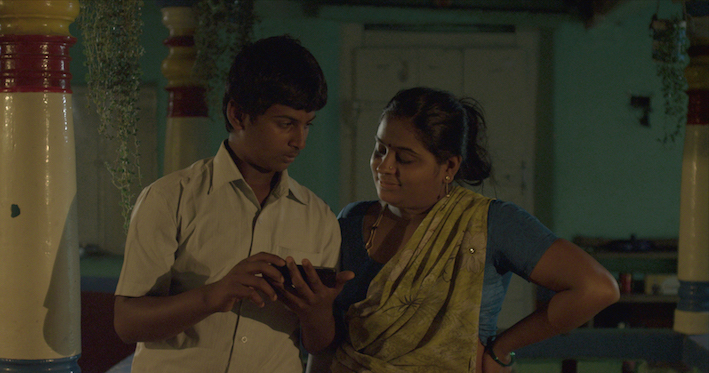 Balekempa (Ere Gowda, India, 2018)
FIPRESCI award winner at the International Film Fest Rotterdam 2018, Balekempa tells the story of unspoken desires & relationships that cluster around the lives of Kempanna, the bangle seller & his wife set in Karnataka's close-knit patriarchal community.
Ee.Ma.Yau (Lijo Jose Pellissery, India, 2018), Cult Kerala filmmaker Lijo Jose Pellissery of Angamaly Diaries fame returns with a black comedy set in the coastal village of Chellanam, Kochi.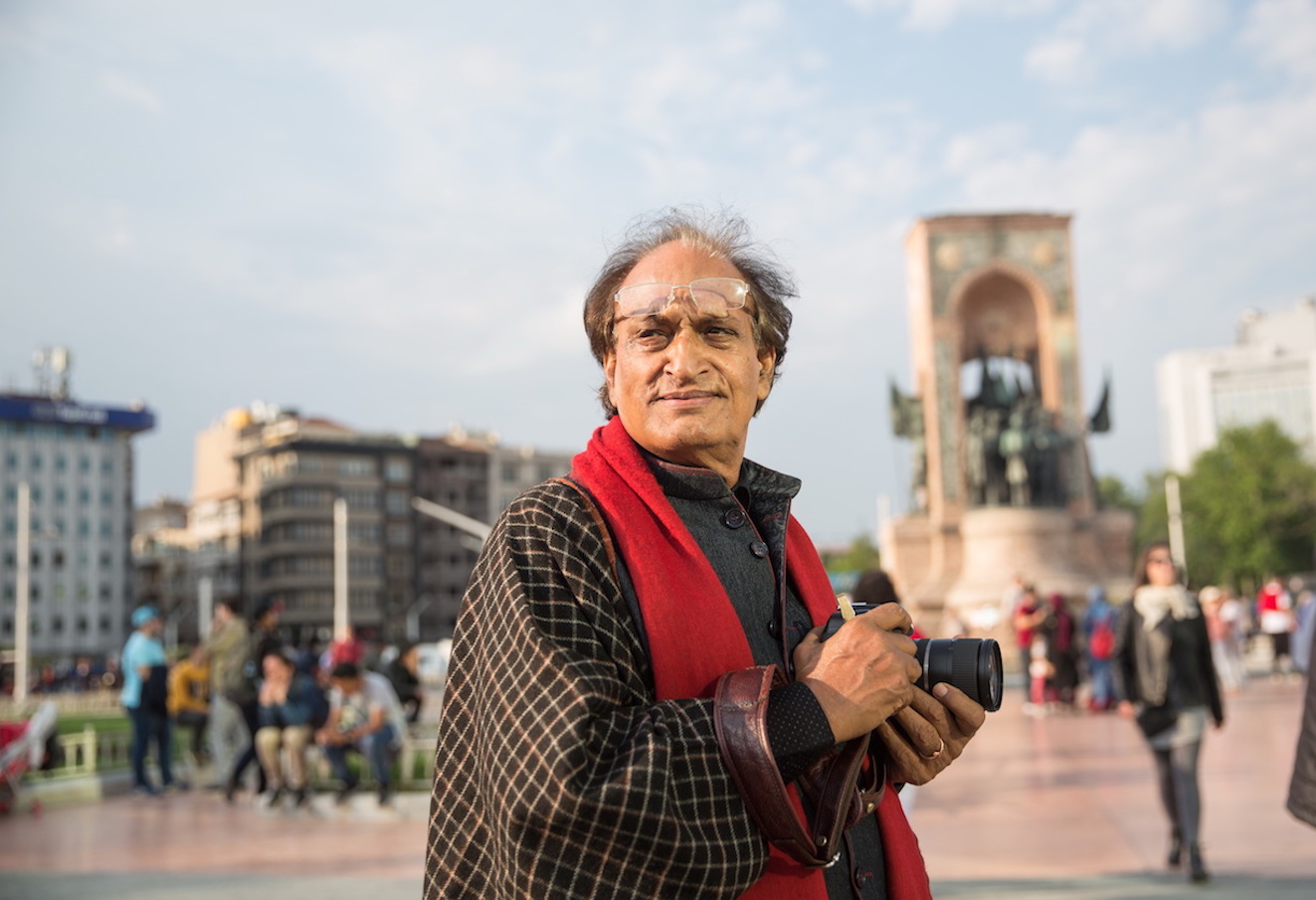 Raghu Rai: An Unframed Portrait (Avani Rai, India/Finland, 2018), This intimate portrait of one of the world's greatest photographers made its world premiere at the International Documentary Film Fest, Amsterdam, in Nov, 2017. The story of Raghu Rai & his India is told through the eyes of his own rebel daughter during their travels in & around Kashmir.
One of Dharamshala International Film Fest primary goals is to promote & encourage filmmaking in Himachal Pradesh. This year's Spotlight on Himachal includes the North Indian premiere of Ridham Janve's The Gold-Laden Sheep & the Sacred Mountain, a Gaddi-language feature film set in the Dhauladhar mountains with a cast of non-professional Gaddi shepherds. The director & his cast will present the film in person. Shimla based filmmaker Siddharth Chauhan will also present his much-lauded short film, Pashi.
Dharamshala International Film Fest (DIFF) is proud to announce that this year, the Dharamshala International Film Fest (DIFF) Film Fellows initiative, which was established in the year 2014, will focus specifically on up & coming filmmakers from Himachal Pradesh. This is supported by HP Government's Department of Language, Arts & Culture. 5 filmmakers will be selected & mentored by renowned National Award-winning filmmaker Gurvinder Singh & award-winning documentary filmmaker Anupama Srinivasan.
This year, Dharamshala International Film Fest (DIFF) is also thrilled to host the 1st ever Dharamshala-PJLF Editing Workshop. This initiative is supported by NFDC. 2 director-editor teams will be selected from across the country & mentored by internationally renowned editor Jacques Comets who co-headed the editing department at France's leading film school, La Femis, along with editor & Artistic Director of the Kerala International Film Fest, Bina Paul & producer & script/editing mentor Olivia Stewart.
Dharamshala International Film Fest (DIFF) has always recognized the importance of short films as a category in its own right and this year, for the 5th year in a row, filmmaker Umesh Kulkarni has curated a selection of the best of current Indian shorts. In addition, Dharamshala International Film Fest (DIFF) is partnering with Royal Stag Barrel Select Large Short Films to present a package of short films. The popular Dharamshala International Film Fest (DIFF) Children's Film Programme is once again curated by Children's Media Specialist, Monica Wahi.