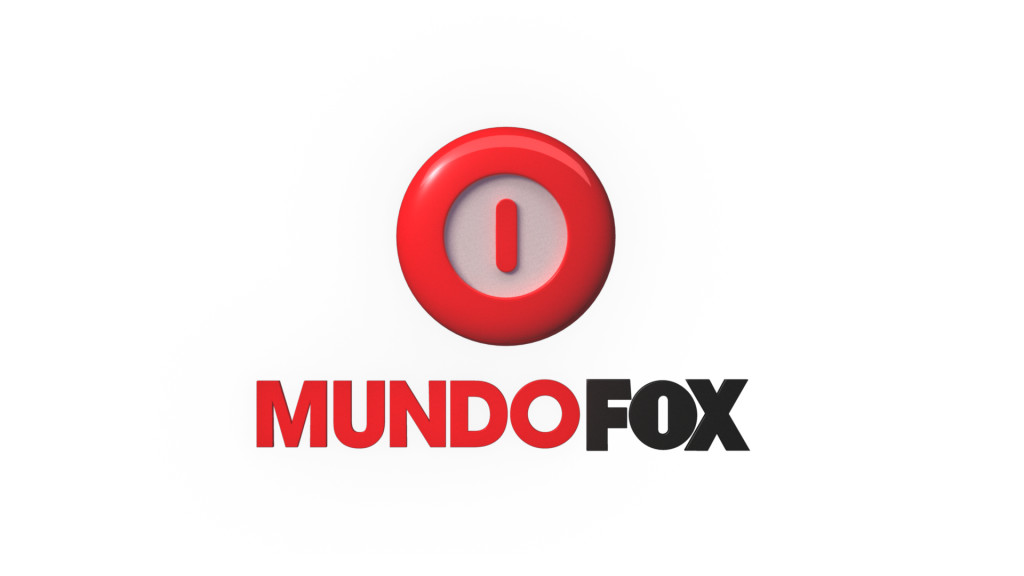 SKY STRENGTHEN TIES IN ITALY
Viacom International & Murdoch owned paybox Sky Italy have strengthened their Italo ties, adding 2 new branded channels, Teen Nick & MTV Next, following a key free – to – air deal. The Viacom pay – TV content boost on Sky follows Sky Italy's purchase from Viacom of free – to – air channel MTV Italia, officialized on 1st Aug, 2015. Unlike US and elsewhere in Europe, MTV airs on both pay & free TV in Italy. Viacom remains the owner of Comedy Central Italia, Nickelodeon Italia & Nick Jr. Italia. While Sky Italia's core business is pay TV, they also own & operate a local generalist free – TV channel, called Cielo, a news channel, and now, MTV Italia. The strategic Viacom / Sky partnership will also aim to boost their joint on – demand offer with the expected launch in 2016 of Nickelodeon & MTV branded apps in Italy, featuring branded content, games & interactions with cast & characters of their shows. By the end of 2015 a selection of Viacom content will also be available on Sky On Demand and a number of its channels are expected to be launched on Sky Go in Italy. The idea is to maximize Viacom's target millennial audience in Italy.
VENICE FESTIVAL REVEALS ROBUST LINE UP
The Venice Film Festival has unveiled a potentially strong line up with enough studio / specialty titles top lining A – list stars including Jake Gyllenhaal, Johnny Depp & Oscar winner Eddie Redmayne to boost its role as a classy awards season platform, plus new works by Charlie Kaufman, Alexander Sokurov, Amos Gitai, Marco Bellocchio and many other high caliber international auteurs. As previously announced, Baltasar Kormakur's mountain climbing thriller 'Everest' from Universal, starring Gyllenhaal, will open Venice out of competition on 2nd Sept, 2015 a nice coup for artistic director Alberto Barbera, segueing from 'Birdman' as opener last year and sci – fi thriller 'Gravity' in 2013. With Toronto less aggressive in its push to secure more world preems, Venice is bowing several hot titles including Cary Fukunaga's child soldier drama 'Beasts Of No Nation', Atom Egoyan's 'Remember' & Tom McCarthy's 'Spotlight', featuring Michael Keaton's 1st post 'Birdman' screen appearance that are subsequently Toronto bound.
CHINA HAD A RECORD JULY 2015 AT THE BOX OFFICE
The Chinese box office sector enjoyed its biggest Jul, 2015 of all time with a record $898 million (RMB5.49 billion) take. Ticket sales hit 159 million. China's State Administration of Press, Publication, Radio, Film & Television said recently that the Jul, 2015 performance lifted the cash total so far this year to RMB25.9 billion. That compares with the $4.82 billion (RMB29.6 billion) in the full 12 months of 2014. It seems likely that the 2014 total will be overtaken in late Aug, 2015 or early Sept, 2015. Chinese authorities have been operating a blackout period or "domestic film protection month," since 19th Jun, 2015. During this time major foreign films are not allowed new releases. And SAPPRFT reported that Chinese films accounted for more than 95% of the Jul, 2015 total. Hits 'Monster Hunt', 'Pancake Man' & 'Monkey King: Hero Is Back' drove the total. While the blackout periods are regarded by Hollywood studios as Government orchestrated distortions of the Chinese cinema market, the current summer hiatus follows a huge 1st half for US made movies.
1ST IMAGE OF JAMIE & CILLIAN RELEASED
The 1st image has been released from the World War II movie 'Anthropoid', which is headlined by 'Fifty Shades Of Grey' star Jamie Dornan & Cillian Murphy. Director Sean Ellis is shooting the film on location in the Czech Republic. New cast members to sign up to the production include Toby Jones, Harry Lloyd, Bill Milner, Alena Mihulova & Sam Keeley. They join the previously announced cast members Charlotte Le Bon & Anna Geislerova. The movie is set in 1941, when Czechoslovakia was occupied by Nazi forces, governed by SS General Reinhard Heydrich, nicknamed 'The Butcher Of Prague'. His reign of terror against the Czech resistance led Allied authorities in London to hatch a mission to assassinate him. 2 soldiers from Czechoslovakia's army – in – exile were parachuted into their homeland and set out to hunt down Heydrich. Ellis is both director & cinematographer on the project, working from a script he co – wrote with Anthony Frewin. The movie is being produced by L D Entertainment.
'FRITZ BAUER' SOLD TO FRANCE & SWITZERLAND
France's ARP Selection & Switzerland's LookNow Filmdistribution have acquired local distribution rights to Lars Kraume's Nazi hunter drama 'The People vs. Fritz Bauer', which world premieres at the Locarno Film Festival in the Piazza Grande next week. Munich based sales agent Beta Cinema is handling world sales on the film, which is the true story of the man who brought high ranking Nazi criminal Adolf Eichmann to justice. Further deals are in final negotiations. Alamode will release the movie in Germany on 1st Oct, 2015. The film starts in West Germany in 1957. Attorney general Fritz Bauer receives evidence about the whereabouts of Eichmann. The SS lieutenant colonel, responsible for the mass deportation of the Jews, is allegedly hiding in Buenos Aires. Bauer, himself Jewish, has been trying to take crimes from the Third Reich to court ever since his return from exile in Denmark, but without success due to the fierce German determination to repress its past. Because of his distrust in the German justice system, Bauer contacts the Israeli secret service Mossad, and, in doing so, commits treason.
IMAGINA INTERNATIONAL SALES PICKS UP 'ISLA BONITA'
Madrid based Imagina International Sales, one of Spain's top film & TV agencies, has picked up international distribution rights to vet Spanish filmmaker Fernando Colomo's new comedy 'Isla Bonita'. Colomo stars in & directs 'Isla Bonita', which will world preem at Sept 2 15's San Sebastian Film Festival as part of the non -competitive Zabaltegi sidebar. In the film, Colomo plays Fer, a seasoned publicist flustered by modern times & new generations of women that travels to Menorca invited by his friend Miguel Angel, played by Spanish ad executive & writer Miguel Angel Furones. There he will meet Nuria, an anti -establishment sculptress (artist Nuria Roman) and her daughter Olivia (actress Olivia Delcan). Living with different acquaintances & new friends will bring Fer a new perspective on life and a connection with an environment that will awake his senses. Reportedly made with a firm Woody Allen feel, the characters move at an unstoppable pace as they explore the indefinable concept of perfect couple & the search for love, as per an Imagina International Sales statement.
MUNDOFOX SHUTS DOWN NEWS DIVISION
MundoFox is now MundoMax. In the wake of Fox International Channels' mid – Jul, 2015 decision to sell its stake in the joint venture to its Colombian partner RCN TV Group, MundoFox has taken on a new name. RCN, which now owns 100% of the fledgling US Spanish language network, "is wholly committed to the success of MundoMax," MundoMax President Ibra Morales said in a statement. The broadcast network will be officially re -branded on its 3rd anniversary, on 13 Aug, 2015, said Morales, who joined the network in Jan, 2014, replacing FIC's Emiliano Saccone. However, MundoMax has shuttered its news division, laying off almost 40 staffers in the process. 'Although we have cancelled 'Noticias MundoFox,' RCN Television Group continues its dedication to bringing quality news coverage to the vibrant & dynamic US Hispanic community," said Morales, who expects the bulk of MundoMax's entertainment & news programming to debut next year. "We are currently evaluating our entire portfolio of content and restructuring it with the goal of bringing maximum value to all our stakeholders, including our viewers, clients & affiliates," he added.
GERARD BANED FROM UKRAINE
French actor Gerard Depardieu, who was granted a Russian passport from Vladimir Putin in Jan, 2013, has been banned from entering Ukraine for 5 years. The ban, ordered by the country's culture minister Ivan Kirilenko & proclaimed by the national secret services, reportedly sanctions Depardieu for making public comments suggesting that he supported Russia's annexation of Crimea in Mar, 2014. Earlier this month, Kirilenko had revealed that Depardieu was blacklisted along with 117 prominent entertainment figures "who have spoken out in support of the violation of Ukraine's territorial integrity & sovereignty." Depardieu's decision to become a Russian citizen 2 years caused a public backlash & diplomatic incident in France where he was accused of fleeing the country to avoid paying high taxes. The actor has however demonstrated his attachment to Russia throughout the years and routinely defends Russia's international policies in the media. At 66, the actor is still leading a dynamic career. His latest movie, Guillaume Nicloux's 'Valley Of Love' world premiered in competition at Cannes and he has been cast to topline 'Marseille', Netflix's 1st French language original drama series.
DISCOVERY COMMUNICATIONS EXPANDS FOOTPRINT
In a further sign that Turkey is a hot TV market, Discovery Communications is expanding its Turkish footprint by forging a pact to buy free – to – air news & entertainment channel CNBC – e from prominent privately owned Dogus Media Group, which will also become Discovery's exclusive ad sales representative in the country where consumer spending is steadily increasing. The strategic alliance with Dogus Media Group comes after Discovery opened a local office in 2012 and attained full distribution across all major Turkish pay – TV platforms. CNBC – e, which offers a mixture of news, international entertainment & scripted content which makes it popular with Turkish young adults, will mark Discovery's 1st foray into Turkey's pay – TV segment and increase its portfolio to 13 channels. The others are dedicated to documentaries, factual entertainment & sports. 4 of Discovery Networks' pay – Tv channels currently rank within the top 10 most frequently watched pay TV channels in Turkey. Kasia Kieli, topper of Discovery Networks Central & Eastern Europe, Middle East & Africa boasted in a statement that the move "will see us reach the next level in Turkey."
AUSTRIA IS THE NEW HOTSPOT
This Friday's release of 'Mission: Impossible Rogue Nation' will put the spotlight on Austria, one of the principal locations for the Tom Cruise movie and the country's 25% production incentive. Later this year, the release of James Bond movie 'Spectre' will underscore the attractions of the Central European territory, as Austria provided key locations for that movie too. Both productions received financial support from Film Location Austria, which offers a production incentive worth up to 25% of the local spend for projects that shoot for at least 5 days on location in Austria, up to an upper limit of Euros 1.5 million ($1.65 million). "Mission: Impossible" received Euros 750,000 ($824,000) against a local spend of Euros 3 million ($3.3 million), while 'Spectre' received Euros 1.5 million ($1.65 million), against a local spend of Euros 6 million ($6.59 million). The funding for 'Spectre' came both from Film Location Austria & regional funds. "Mission: Impossible" shot a number of sequences in the Austrian capital, Vienna, last year, the most spectacular of which was on the roof of the Vienna State Opera, which was also the venue of the movie's world premiere last week.
AXEL ENDS MERGER TALKS
German broadcasting giant ProSiebenSat.1 Media & German publishing titan Axel Springer have ended an attempt to merge, which would have created a business worth around Euros 14.4 billion ($15.9 billion). "ProSieben is not planning or contemplating a merger with Axel Springer," Julian Geist, a ProSiebenSat.1 spokesman, said recently. Instead the companies will jointly launch a project to promote digital start – ups. The merger would have faced regulatory & anti – trust challenges. A move by Springer 10 years ago to buy ProSiebenSat.1 failed after opposition from Germany's media watchdog KEK and the country's anti -trust body. However, the media landscape has changed since then, with the rise of digital rivals. Last year, the Federal Administrative Court over. ruled the KEK's objections to a merger, and the more competitive landscape would probably nullify any anti – trust concerns. Another obstacle that may have stopped the merger is that the Springer family wanted to keep control of Axel Springer even if its stake dropped under 50% from the 57% share it has now.