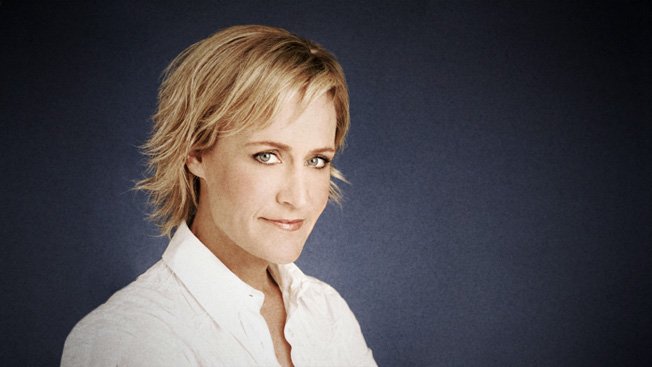 EVERETT TAKING TOP SLOT
Veteran corporate communications executive Teri Everett is replacing Kori Bernards as top spokesperson at Universal Pictures. Bernards announced last week she would be leaving the company after 7 years as senior vice president of communications. Everett will carry the title of executive VP of global communications and report to Universal Filmed Entertainment Group chairman Jeff Shell, who came on board in 2013. Bernards will stay on to help with the transition. Everett will begin the new job on 17th Aug, 2015. She'll be in charge of all worldwide external & internal communications for the company overseeing media relations, executive & employee communications, as well as all box office reporting. The move comes with Universal dominating the box office. The studio crossed the $5 billion mark in worldwide grosses for 2015 last week and appears likely to break Fox's record of $5.5 billion, set last year. Everett had worked most recently in Time Inc.'s corporate communications department in New York.
ARTSPLOITATION TAKES 'GERMAN ANGST'
Paris based Reel Suspects has sold North American rights to non – stock horror triptych 'German Angst' to Raymond Murray's Artsploitation Films. Described by Artsploitation as "mystical and disturbing," triptych, which sees its North American premiere at Canada's Fantasia Film Festival on 18th Jul, 2015, will then continue its festival run. A DVD / Blu – ray0& VOD release is scheduled for 1st quarter of 2016. Sale marks continuing title – by -title Artsploitation – Reel Suspects biz, after Raymond Murray's Artsploitation Films, a indie distributor specializing in unsettling art or genre film fare from around the world, bought Reel Suspects' French genre auteur hit 'Horsehead' and another arthouse genre mix, sci – fi 'Vanishing Waves', which was helmed by Lithuania's Katrina Buozyte, a Golden Melies & Austin Fantastic Fest "Best Picture" winner. Fast consolidating as one of Europe's leading genre companies, handling edgier titles from Europe & world cinema, Matteo Lovadina's Reel Suspects' will unleash 3 titles in all at Canada's on – the – build Fantasia Fest, which kicked off recently in Montreal.
MUBI SIGNS FIRST
Theatrical Deal with 'Arabian Nights' Subscription video – on – demand platform MUBI has signed its 1st theatrical deal. In a pioneering partnership with New Wave Films, MUBI will release Miguel Gomes' 'Arabian Nights' in theaters across UK & Ireland. MUBI will then show the film online. MUBI & New Wave will handle jointly the home entertainment & VOD release for the 3 part film, which played in Directors' Fortnight at Cannes this year. The move is the latest in a small but growing recent trend of SVOD services acquiring the rights to films with an eye to releasing them in theaters as well as online. Netflix will release Cary Fukunaga's 'Beasts Of No Nation' on 16th Oct, 2015 in select US theaters & online. It will release 'Crouching Tiger, Hidden Dragon: The Green Legend' theatrically in China, on IMAX & on Netflix globally early next year, and will also release Brad Pitt's 'War Machine' in select theaters & online next year.
NAOISE TO HEAD PINEWOOD'S PRODUCTION
The Pinewood Studios Group has appointed Naoise Barry as head of production at Pinewood Productions Ireland, which services the group's international clients shooting on location in Ireland. Pinewood is looking into opportunities to set up its own studio in the country. Pinewood Productions Ireland is a full service production company focusing on physical production administration, application & packaging for Ireland's production incentive, known as Section 481. Services range from pre -production budgeting & location scouting, through facilities rentals & talent & crew sourcing. Barry, who will take up his new position in mid -Aug 2015, is film commissioner for the Irish Film Board, where he has worked for the past 14 years. IFB chief executive, James Hickey, commented that Barry had "played an enormous role in attracting international production to Ireland." He added that Barry had set up 2 "very important & influential networks," which were the Film Dublin Partnership & Network of Regional Film Offices.
BBC PICKS PRODUTION CHIEF
UK public broadcaster BBC has appointed long serving executive Peter Salmon as director of its production division, BBC Studios, whose output has included 'Strictly Come Dancing' (known as 'Dancing With The Stars" in US), 'Doctor Who', 'Luther' & 'Frozen Planet'. Salmon has produced shows like 'Crimewatch UK' & 'Nature', was executive producer of Oscar winning Wallace & Gromit animation 'The Wrong Trousers', co – invented sports charity show 'Sport Relief', was controller of flagship channel BBC One, & head of BBC Sport. Recently he served as director of BBC North in Salford, with 3,000 staff and is currently BBC's director, England. BBC Studios is the new production division being created following the announcement in 2014 that BBC would separate TV production from TV commissioning to "boost creativity & competitiveness" in television production. BBC Studios will initially be created in the public service, but in longer term, BBC will work with BBC Trust to explore whether it should become a wholly owned subsidiary of the corporation and create programming for other broadcasters as well, in return for abolishing the current guarantee that 50% of BBC programs are made by in – house production.
ITV EXTENDS RELATIONSHIP
Commercial broadcaster ITV has secured exclusive rights in UK to seasons 3 & 4 of espionage drama 'The Americans'. The series, which received 2 Emmy nominations last week, will air on ITV's pay TV channel ITV Encore, which is dedicated to bigger budget drama. The 1st 2 seasons of 'The Americans' aired on ITV in Jun, 2013 & May, 2014. They will be re-transmitted on ITV Encore from this month, with the 3rd season starting later this summer. 'The Americans' is a period drama about the complex marriage of 2 KGB spies posing as Americans in suburban Washington, DC, shortly after Ronald Reagan is elected President. The arranged marriage of Philip (Matthew Rhys) & Elizabeth Jennings (Keri Russell), who have 2 children, grows more passionate & genuine by the day. 'The Americans', which is co -produced by Fox Television Studios & FX Prods., was created by Joe Weisberg  and is distributed by Twentieth Century Fox Television Distribution.
3 MOVIES TO COMPETE IN SARJEVO
Laszlo Nemes' 'Son Of Saul' is one of several award winners from the Cannes Film Festival that will compete for the Heart of Sarajevo Award at the Sarajevo Film Festival. The Holocaust drama, which won the Grand Prix at Cannes and has been selected as Hungary's entry in foreign language film category of the Oscars, is the 1st feature film by Nemes. The Sarajevo festival, which is Southeast Europe's leading film event, selected several other Cannes winners. These include Croatia's 'The High Sun', an era spanning triptych of love stories from writer – director Dalibor Matanic, which won the jury prize in Un Certain Regard at Cannes. Another Cannes title at Sarajevo is Romania's 'The Treasure' from Corneliu Porumboiu, which received Un Certain Regard's Talent Award. The humor filled film reflects on the greed & the consumerism pervading contemporary society. Turkey's 'Mustang', which won the Europa Cinema Award for the European film in the Directors' Fortnight program at Cannes, also competes at Sarajevo.
LEGEND CAPITAL INVESTS IN DEXTER STUDIOS
Legend Capital, one of China's largest venture capital firms, has invested $10 million in South Korean visual effects shop Dexter Studios. The move follows a similar investment in Dexter announced earlier this year by Dalian Wanda, China's leading property to entertainment combine. Dexter has rapidly become one of Korea's top VFX firms supplying the burgeoning needs of the Chinese film & TV industries. It achieved its major break in China when it produced an animated gorilla for the Korean – Chinese co – production film 'Mr Go'. The deal was concluded recently and announced recently in Korea, sources within Dexter told. Legend Capital is part of the giant Legend Holdings group, which is the majority shareholder in Lenovo, the world's largest personal computer manufacturer. Legend Capital's portfolio also includes Hony Capital, an investment pool which is a backer of Robert Simonds ambitious studio STX, and a stake in Shanghai Media Group. STX recently struck a co – financing deal with Huayi Brothers Media, China's leading private sector film company and the China distributor of 'Mr Go'.
DUNCAN TO REPLACE MICHEAL
High profile Australian arts administrator Michael Lynch is to be replaced by senior civil servant Duncan Pescod as CEO of the West Kowloon Cultural District, the arts mega project in Hong Kong. Lynch, who was director of Sydney Opera House & CEO of the South Bank in London, held the post for 4 years from 2011. He is now set to return to Australia & retire, though will remain a special advisor to the WKCD Authority for another year. Pescod has 30 years of experience running projects for Hong Kong Government and has been COO of the WKCD for the past 9 months. He will take over as CEO from 13th Aug, 2015. The hugely ambitious WKCD, which is to include a visual arts museum and various performing arts facilities, has been bogged down for more than 10 years, and its ballooning financial cost remains incomplete. The Hong Kong Government thanked Lynch "for his leadership in the past 4 years in taking forward the project. During his tenure, Michael has made significant contributions to the project both in terms of its hardware & software development." The government acknowledged "some financial challenges" but said that the WKCD Authority will deliver the project in a cost – effective manner and expedite the completion of some planned facilities for public enjoyment."
ALIBABA EXPANDS FURTHER INTO MUSIC
Chinese e – commerce giant Alibaba has created a music division that could eventually match its ambitions in film & video. The Ali Music Group will be headed by singer – songwriter & TV host Gao Xiaosong as chairman and by Song Ke, a former Warner Music executive, as CEO. The 2 veterans of the Chinese music industry previously worked together to establish Taihe Rye Music. Alibaba described the launch as "a crucial pillar of Alibaba Group's digital entertainment strategy" that will "help forward our vision of becoming central to the everyday lives of our customers." Among other things the new unit will take over the running of 2 Alibaba owned music streaming apps, Xiami & Tiantian. It will also lean on Alibaba's capabilities in the Internet cloud computing & 'Big Data'. Alibaba has rights agreements with BMG Records, Rock Records & HIM Records to use the labels' content on its platforms. The deal with BMG, announced in Mar, 2015, brought more than 2.5 million copyrights to Alibaba covering work by artists including Kylie Minogue & the Rolling Stones. Alibaba has numerous assets in digital entertainment which it has either developed in house or acquired. These include Alibaba Pictures, which it acquired last year and retains a separate slock listing in Hong Kong & Singapore, as well as stakes in Youku Tudou, Huayi Brothers Media & Enlight Media. Patrick Liu Chunning, head of the digital entertainment operations, was arrested earlier this month in connection with allegations of corruption. Alibaba has stressed that the alleged incidents happened before Liu joined the company.
BOX OFFICE RECORDS SMASHED
Multiple records tumbled at the Chinese box office where local films grossed some $180 million over the weekend. 'Monster Hunt', a live action  animation hybrid took top honors with $79.7 million between Fri & Sun, according to data from Ent Group. And with Thurs's record opening of $27.7 million, that added up to an astonishing $107 million 4 day gross for Edko Films distributed picture. It enjoyed 168,000 over 3 days and 230,000 over the 4 day session. Direction is by Raman Hui, whose previous credits include 'Shrek' movies. Comedy spoof, 'Pancake Man', (aka 'Jianbin Man') opened Fri and enjoyed 179,000 screenings that allowed it to power to $69m million in 3 days. That total included the $22.4 million record on Fri for the biggest live action opening day by a Chinese movie. It beat the previous benchmark, set only a week before by 'Tiny Times 4.0'. In 3rd place in the chart was 'Monkey King: Hero is Back' which expanded from 51,000 screenings to 198,000 and saw its gross expand by over 300% in its 2nd week. Its week total was $59.7 million, giving it a 10 day score of $75.1 million. That makes it the biggest Chinese made animation of all time. The all – comers record currently belongs to 'Kung Fu Panda' on $99.3 million. Youth drama, 'Forever Young', last week's 2nd placed film, took a 67% tumble but still managed $18.1 million for a cumulative of $59.8 million after 10 days.
NETFLIX CHINA LAUNCH BY 2016 IS  UNCERTAIN
Netflix says that its planned move into China, the world's most populous nation, by 2016 is uncertain. The company is rapidly expanding its international footprint, especially in Asia. It is rolling out service in Southeast Asia and will launch in Japan in the 3rd quarter of this year, having got Australian & New Zealand operations under way in Mar, this year. But China remains a case apart. The company previously suggested that it would like to launch its own operations in China. Later it said that a partnership with a local Chinese company might be more practical and revealed that it had held conversations with Internet TV group Wasu Media, among others. This week, Netflix senior executives expressed mixed views about when getting a China operation off the ground might be possible. "I would say China continues to be sort of its own entity in terms of the challenges and the particular characteristics of the market. We're taking our time and being deliberate in finding a path and the right model to work," said David Wells, Netflix's chief financial officer, on a post – financial results conference call with investment analysts.
BBC EARTH LANDS IN PAY TV MARKET
Marking a further step in BBC's global expansion plans, BBC Worldwide, the British pubcaster's commercial subsid, has announced the massive launch of factual pay TV service BBC Earth in Latin America, kicking off 1st Sept, 2015. BBC Earth will be distributed as a linear channel in 17 Latin American countries via regional cable, DTH & IPTV platforms, which reportedly will include Sky, Izzy Telecom & Cablemas in Mexico, Movistar TV in Chile, Colombia, Peru, Venezuela &Net in Brazil. The channel, which will offer adventure series, technology & science programming as well as local shows, will also be available in Argentina, Costa Rica, Ecuador, El Salvador, Guatemala, Honduras, Nicaragua, Panama, Paraguay, Dominican Republic & Uruguay. BBC Earth's Latin American move follows previous 2015 releases in Poland, Nordic Countries, Hungary, Romania & Turkey as part of BBC's global plan to reach international audiences and consolidate the brand's reputation. "Like in the rest of the world, Latin American viewers are very interested in getting to know the world we are living in," said Paul Dempsey, president for global markets, BBC Worldwide.
CATE TO DIRECT TV SERIES
Cate Blanchett is to develop & direct an Australian TV series, 'Stateless'. The series centers on "the tragic & the true story of Cornelia Rau, which made headlines in 2004." The young German / Australian woman escaped a frightening cult only to be trapped in a bizarre labyrinth of psychiatric & legal systems, landing her in the notorious Baxter Immigration Detention Centre. "The film 'Stateless' will be Cate Blanchett's 1st venture into high end TV," said Screen Australia, the federal Australian funding agency that announced that it will providing development finance. Matchbox Pictures is the production company. It is unclear if Blanchett intends to also appear as an actress in 'Stateless'. Blanchett last year announced that she is also planning to direct 'The Dinner', a feature film from a script by Oren Moverman.