A Grand Mahurat Of Hollywood Film 'He Is Back' Held In Dubai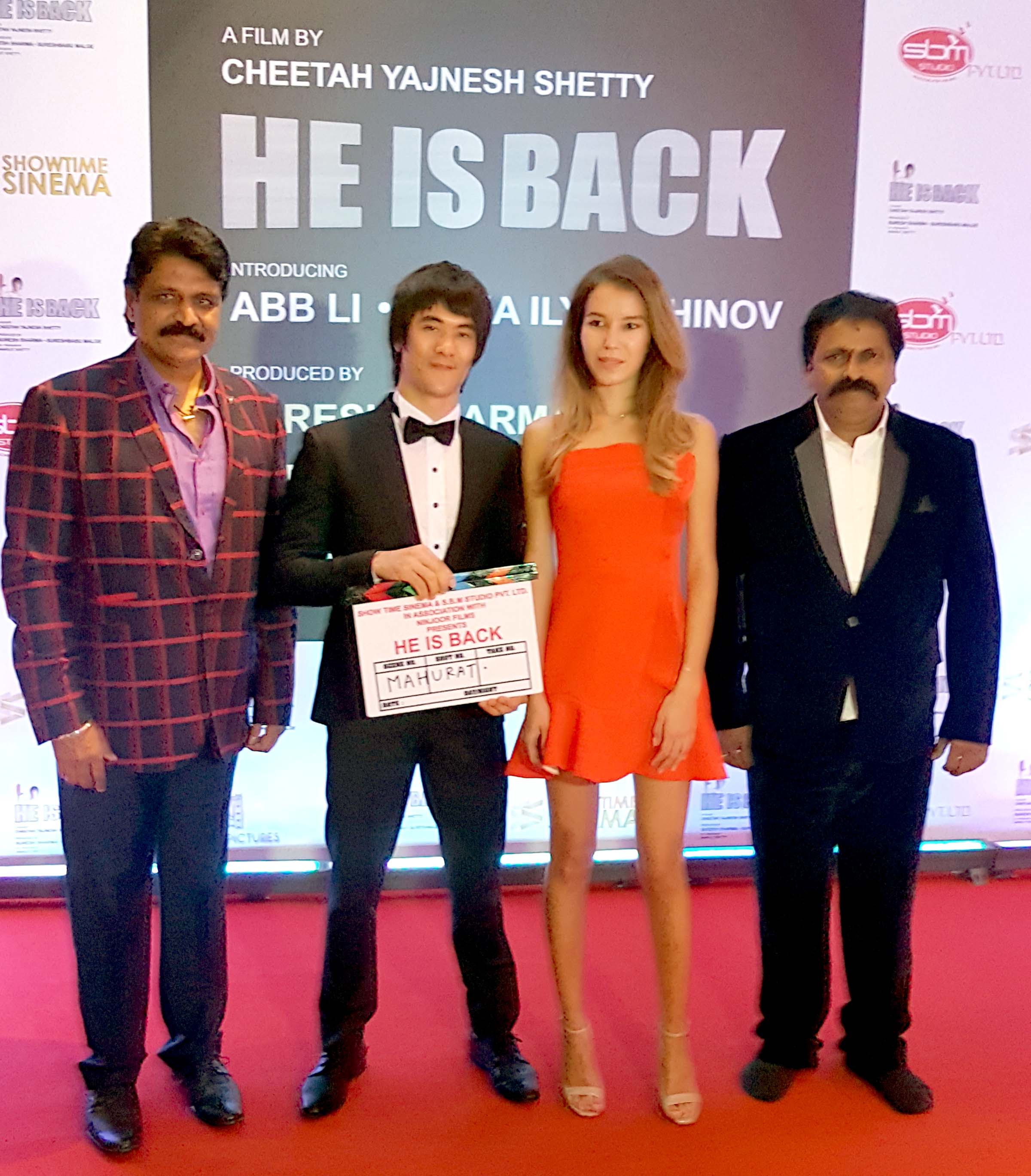 Showtimes Cinema & SBM Studios in Association with Ninjoor Pictures recently rolled out their ambitious international venture titled He Is Back!
Produced by Suresh Sharma who last produced the gritty drama Halla Bol & Suresh Babu Malge who also produced many movies & directed by Cheetah Yajnesh Shetty who helmed Hum Tumpe Marte Hain.
Incidentally speaking He Is Back was launched in Dubai where the who's who of the world were present.
The movie was inaugurated with the lamp lighting by Her Royal Excellency Of Thailand Mom Luang Rajadarasri Jayankura, Kirsan Ilyumzhinov, Former President of the Republic of Kalmykia in the Russian Federation & Prince Firooz Alexander Sefre, Member of the Royal Institute of British Architects Chartered Architect Riba, England.
The other eminent guests were Edmond Avakian, Thomas Fung, Fatemah Hossain Zamani & Lazar Jakovljevic.
Inspired by Bruce Lee, the movie revolves around the theme of how a poor boy changes the world! The film introduces Abb Li in the lead role who happens to be a big worshiper of Bruce Lee. It is learnt that Abb Li is such a loyal follower of Bruce Lee that he has transformed his body also to Bruce Lee style.
The movie also introduces actress Aline Ilyumzhinov in the lead role along with an ensemble cast of Hollywood biggies!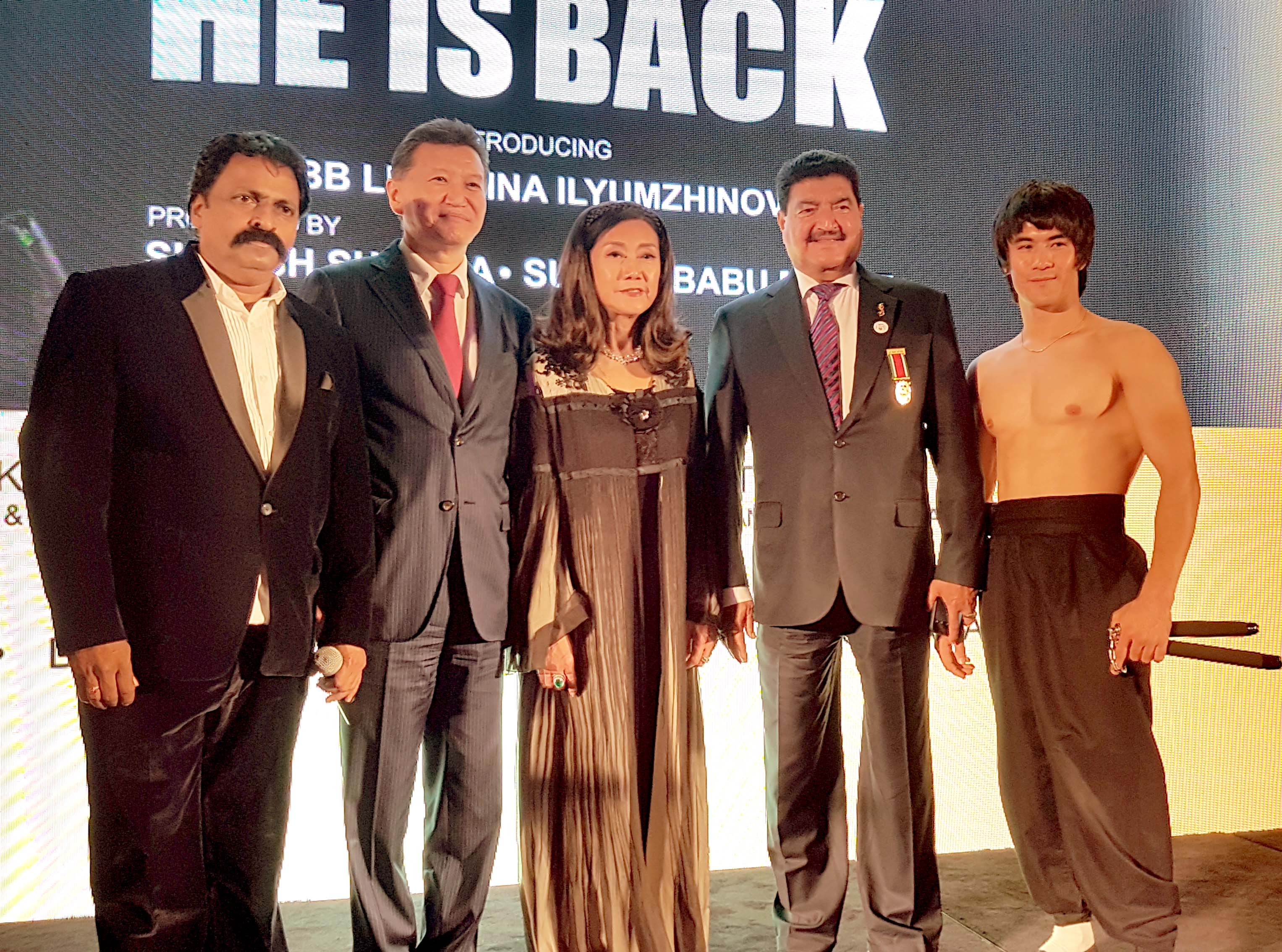 Story by Chitah Yajnesh Shetty & sound by Resul Pukutty, the film has screenplay & dialogues by David White and involves big international names in the movie making business including DOP Ross Clarkson & world renowned action director Kecha Khampakdee.
Southern filmmaker Rockline Venkatesh gave the clap & Dr. B R Shetty, Abu Dhabhi switched on the camera. AmarjIt Shetty is the co- producer of the film & William Bond is the executive producer.