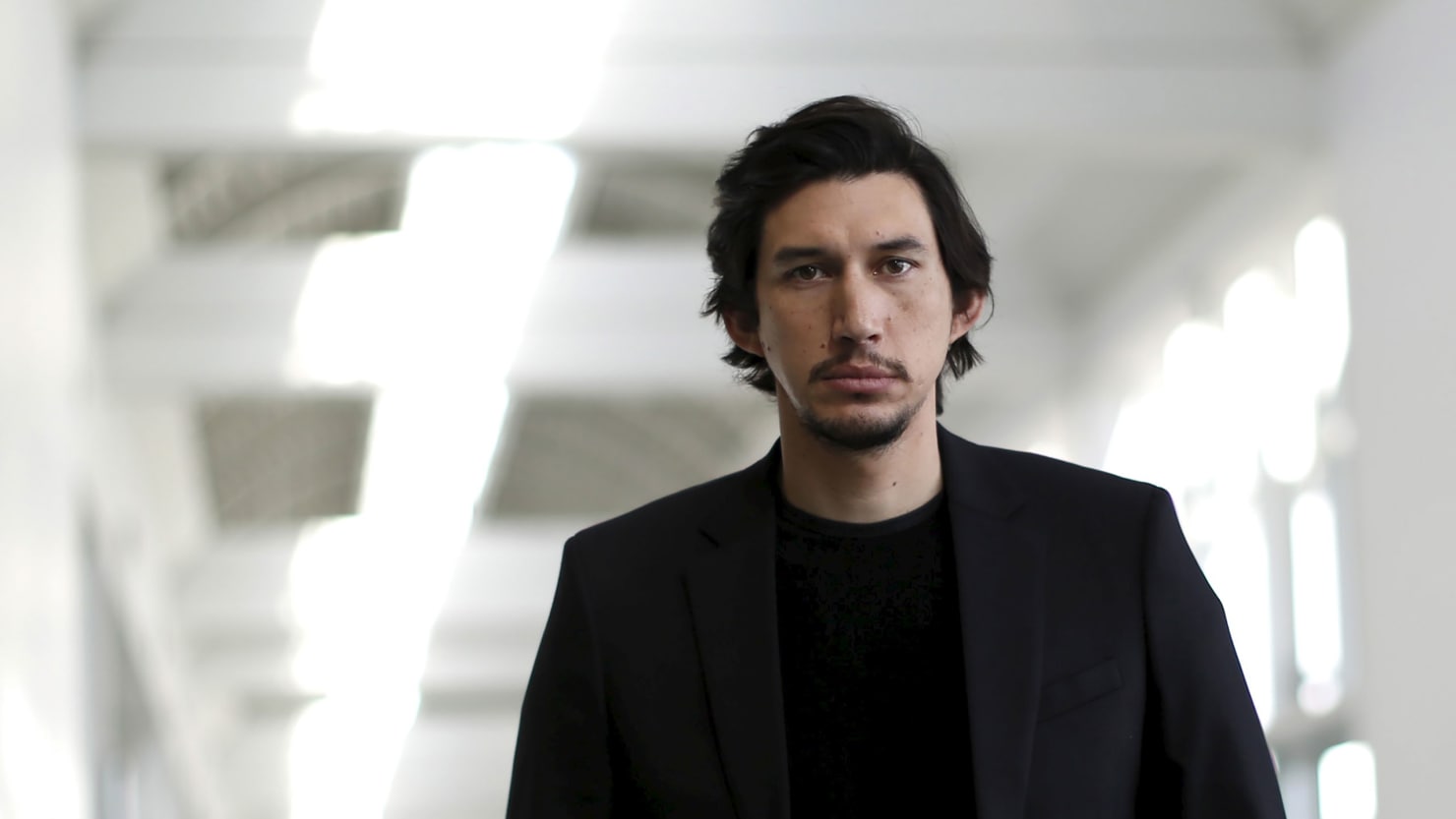 Adam Driver Still "Undecided"
Looks like Hollywood actor Adam Driver is still unsure about watching his own movies. Reportedly, Adam Driver is not sure if he's going to watch the upcoming "Star Wars" movie in which he reprises his role as Kylo Ren, as he finds it "self – destructive" after a while. In an interview, when asked if he is going to his upcoming movie Star Wars: The Last Jedi, he said, "Undecided. I can't just watch it objectively. I always hate it and then come back to, like, 'Okay, that's fine, it's not about me. It's the story.' I can't watch it once. I have to watch it five times, you know? The movie is over."
Ben Afflex Calls For Men
Ben Affleck, who was recently accused of touching Hilarie Burton inappropriately during an interview in two thousand and three 2003, vowed to be more "accountable" for his actions after he was accused of groping a woman's breasts. Reportedly, the Justice League star addressed an accusation made against himself, male privilege & his recent backfired comment about sexual harassment.
Daniel Day – Lewis' Non Belief In The Value Of Acting
Daniel Day – Lewis stated that the decision to retire from acting was a natural progression for him as he does not feel passionate anymore about the craft. Reportedly, Daniel Day – Lewis announced in Jun, 2017 that he is stepping back from the spotlight as he now wanted to "explore" the world through a different lens.
Prince Harry To Marry His Actress Girlfriend
A royal announcement recently confirmed that Britain's Prince Harry will marry his American actress girlfriend Meghan Markle next year. Reportedly, the announcement by Clarence House stated that Prince Harry fifth in line to the throne will marry Meghan Markle next spring and will live at Nottingham Cottage at Kensington Palace in London. The couple, who have been dating since Jul, 2016, got engaged in Nov, 2017.
Johnny Depp's Crimes Enrages Potterheads
Johnny Depp's appearance in Fantastic Beasts And Where To Find Them 2 has been revealed and many Potterheads have turned sorehead. Johnny Depp bagged a finale cameo in the first ever ever "Fantastic Beasts" movie as dark wizard Gellert Grindelwald, and the fans voiced their disappointment back when his casting was first announced.
Jesse Tyler Ferguson Wants Children
Jesse Tyler Ferguson is all set to become a father "in the near future", as he & his husband Justin Mikita are planning to start a family. "Justin Mikita & I are very excited to become dads in the near future. No announcement yet, nothing has happened, but yeah, we are excited. We have been together for four 4 years and we always said, 'Let's give ourselves five years just to be married,' and that's coming up, five years," Jesse Tyler Ferguson told.
James Franco Part Of Multiple Man
James Franco who is reportedly in talks to join the "X – Men" universe as James Madrox aka Multiple Man. Reportedly, James Franco is in negotiations to play Multiple Man in a new standalone movie being developed by producer Simon Kinberg, who is currently working on X – Men: The Dark Phoenix. As of now James Franco is on board to produce as well as act in "X – Men" spin – off, Mutiple Man. "I do have a superhero that I am developing. I don't know how much I can say. But I will say I am producing & performing in it. Its early stages! I think probably what I can say is, like anything, there's a need to develop more," James Franco told.
Gwyneth Paltrow Dines Out With Ex – Husband And Current Fiance
Gwyneth Paltrow recently enjoyed a breakfast session with her former husband Chris Martin and rumored fiance Brad Falchuk, and called them "modern family'. Reportedly, Gwyneth Paltrow shared a photograph of Chris Martin and Brad Falchuk recently on Instagram. "Sunday brunch! Modern family," Gwyneth Paltrow captioned the image. Chris Martin can be seen sitting with his arms folded in the image, while Brad Falchuk looked joyful with his head leaning on his palm.
Heidi Klum Sunbathes Naked
Heidi Klum recently shared a racy photograph of herself sunbathing naked in California. The Project Runway host shared a picture on Instagram wherein she lay with her face down on a towel spread on the beach as she soaked up the sun, flaunting her bare bottoms. She appeared to have just returned from taking a dip in the water as her body was wet with her long hair slicked back. Heidi Klum stated that she loves the chance to indulge in nude sunbathing and skinny dipping. Heidi Klum loves to sit out in the sun with no clothes on, but only if she finds a spot where no one can see her.
Jennifer Lawrence Wants To Take Acting Hiatus
Jennifer Lawrence stated that she wants to take a break from acting and milk goats at a farm. In an interview, the Academy Award winning actress Jennifer Lawrence revealed that after Seven years of shooting an average of three films a year, she was ready for a break.
Kadian Noble Sues Producer Harvey Weinstein
Kadian Noble has recently sued Hollywood producer Harvey Weinsten. She also held a press conference where she described in detail the alleged assault in France. Kadian Noble stated that Harvey Weinstein assaulted her and forced her to perform sex acts on him in front of a mirror in his room at Hotel Le Majestic during Cannes Film Festival in 2014.
Pamela Anderson Slams "Empty Sex"
Pamela Anderson stated that people should not get physical with someone whom they don't love otherwise it becomes "raunchy, bad & empty sex". "What about seeing someone on the train or catching someone's eye across the room? Why wasn't that empowering? I don't want to look at anything online. I want to see someone in an elevator. I want to have this electric moment with someone and cultivate it," Pamela Anderson told.
Natalie Portman On Sexual Harassment
Natalie Portman stated that she has "100 stories" of sexual misconduct & harassment against her in Hollywood. Natalie Portman who was at an event recently in Los Angeles averred, "When I heard everything coming out, I was like, wow, I'm so lucky that I haven't had this. And then, on reflection, I was like, okay, definitely never been assaulted, definitely not, but I've had discrimination or harassment on almost everything I've ever worked on in some way".
Susan Sarandon – "There are Plenty More Hollywood "Predators" Out There"
Susan Sarandon recently stated that there are plenty more Hollywood "predators" out there whose names are yet to be taken in public. Reportedly, Susan Sarandon said a friend of hers, who has been in the news for coming out about an abuser, told her that she was also taken advantage of by another Hollywood insider, but she doesn't have the resilience to come forward again.