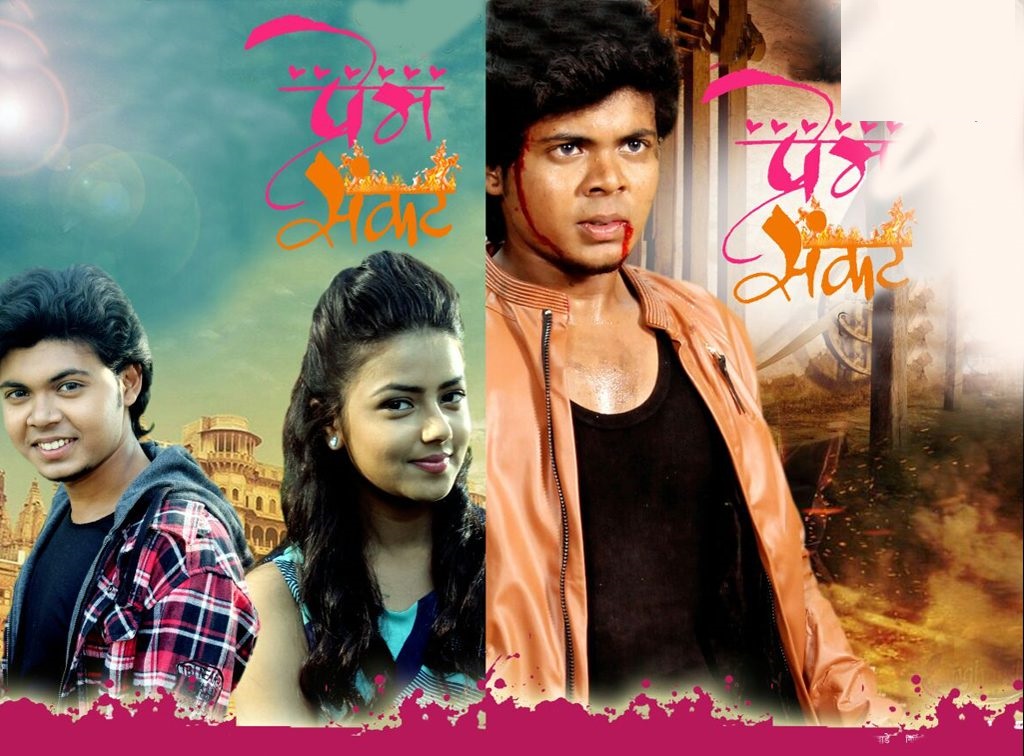 Director Datta Mirkute has made his debut as a 1st time director in a Marathi film named Prem Sankat which got released on 14th Oct, 2016 and the distributors Drishyam Films had booked more than 100 cinemas all over Mumbai & Maharashtra. Meet Datta Mirkute who waited for almost more than a decade for wielding the megaphone.
First things first tell us about your struggling phase before you got a break as an independent director?
To be very frank I had to struggle for almost 11 years before I could become an independent director. I started making my rounds to production offices for work and one common friend introduced me to one of the production managers of Balaji Tele Films. I was called everyday at 9 am to the office of Balaji and I used to wait out till 6 pm every day for at least 1 month. Then I was called in the office at 9 pm one day by the production manager who told me to watch the shooting of several serials made by Balaji. I was not paid any money but was given food on the sets.
And what happened then?
Then I joined director Rajiv Ruia and worked as his assistant in 3 films namely Chor Bazaari, Direct Ishq and one Marathi serial YUDH. But it was director Dinesh Anand of Mr & Mrs. Unwanted who indeed took me very seriously and taught me the left & right of camera as well as varied other angles while taking a shot and I became fully trained.
Please Continue!
And then a producer named Yuvraj Surwade, a business man from Mulund wanted to make a Marathi film and once again I was introduced to him and his wife Diksha Surwade by a common friend. I narrated to him the story of a boy who loves a girl and how the villain wants to enter her life and destroys the family of the boy. The girls also loses her memory and how she regains her memory as well as the love of the hero which is told in a gripping & emotional manner. The producer called his other family members, well wishers for another narration and everybody liked this subject. Thus, I got my 1st chance to direct a Marathi film named Prem Sankat.
So how was the experience of directing your debut directorial film Prem Sankat?
We went to Silvassa for the shooting of the film for 25 days and I completed the entire shooting in one non – stop shooting stint. I prefer to shoot the entire film in one shooting spell as it helps the producer to save both money & time. If I had 2 or 3 schedules, then getting the combined dates of busy actors like Nishigandha Wad & Satish Pulekar who play the parents of the hero Raj Surwade could have been difficult and the film would have been delayed a lot. In Marathi films, normally the budgets are very tight and the producer can not afford a wastage of even a single rupee as ultimately he has also to release the film himself by putting another 40 to 50 lakhs of rupees to get the P & A and booking the cinemas which is the toughest part nowadays. Luckily for me & the producers, we got Drishyam Films who are experienced people of the distribution section and they launched a huge publicity campaign for the film 15 days before the release. From 7th Oct, onwards, Zee Music telecast all the six songs of the film. Music director Vishal Wankhede has given me very peppy musical score and they will be liked by the youth mainly who are the biggest 1st 3 days audiences for Marathi films these days.
What are your expectations from the film Prem Sankat?
The youth will love the sacrifices done by the hero to get his love till the very end of the film. Monalisa Bagal who plays the lady love of the hero Raj Surwade has done a fantastic job. Then the other actors like Rahul Bhise, Ankita Parmar, Damini Dolas, Rajendra Sisatkar, Yatin Kryekar, Latika Gore, Rohini, Satish Pulekar & Nishigandha Wad have also done very well in the supporting cast. Cameraman ravi Bhatt,action master Bunty and editor Sundar Pathuri have gone out of the way to make PREM SANKAT a very big family entertainer.
So what is next in store?.
I have been signed to direct a Hindi film which is again youth based and a love story with action & music which I will launch shortly after the successful run of Prem Sankat.