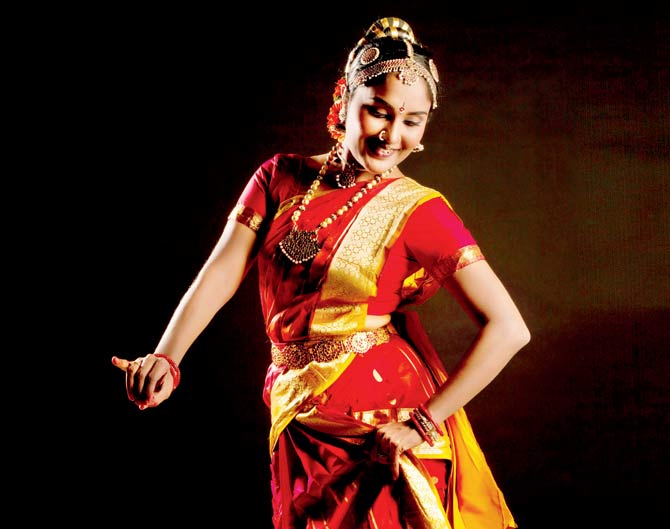 Keli is now entering the 26th year of its tireless journey in pursuit of excellence in the rich & diverse forms of India's artistic traditions. The forthcoming 3 days long Keli festival scheduled on 9th Feb, 2018 – 10th Feb, 2018 – 11th Feb, 2018 will focus on India's classical dance traditions, Bharatnatyam, Kuchupudi & Mohiniyaattam.
Bharatanatyam, is presumably the oldest classical dance heritage of India. Conventionally it is a solo dance performed only by women. It initiated in Tamil Nadu and eventually flourished in South India. It is a dance form of an illustrative anecdote of Indian mythology themes & spiritual ideas emoted by a dancer with excellent footwork & impressive gestures. Its performance repertoire includes nrita, nritya & natya. It also continues to inspire several art forms including paintings & sculptures starting from the spectacular 6th to 9th century temple sculptures.
Kuchupudi is a dance tradition that originated in the village of Kuchipudi of Krishna district in Andhra Pradesh. This ancient dance form finds place in the 10th century copper inscriptions & in 15th century texts like "Machupalli Kaifat". Traditionally it is regarded that the sanyassin of Advaita Vedanta sect, Tirtha Narayana Yati, and his disciple Siddhendra Yogi initiated, methodized & arranged the present day version of the dance form in the 17th century.
Mohiniyattam is ancient Indian classical dance form that evolved in the state of Kerala. Mohiniattam adheres to the Lasya type that showcases a more graceful, gentle & feminine form of dancing. Conventionally it is a solo dance performed by female artists.
This festival will be dedicated to the memory of Guru S. K. Rajarathnam Pilla, Guru Kalanidhi Narayanan, Vedantha Sathyanarayana Sharma, Guru Thottekkat Chinnammu Amma.
Day 1: Inaugural Program & Bharatnatyam by Padmashri Malavika Sarukkai & group to be held Fri 9th Feb, 2018, at Y. B. Chavan Centre, Opp. Mantralaya at 6.45 pm. Guests of Honour: Kumar Shahani, Padmabhushan Ustad Zakir Hussain, Anand Neelakandan & Surendrababu. Felicitating the artists: Golden Conch: Padmashri Malavika Sarukai. Lasyasree: Dr. Jayaprabha Menon. Silver Conch: Sreelakshmi Govardhan. Artist Bio: Malavika started dance studies at the age of 7 training under Guru Kalayanasundaram of the Thanjavur school & Guru Rajaratnam of the Vazhuvoor school. She has also studied abhinaya under Guru Kalanidhi Narayanan & Odissi under Guru Kelucharan Mohapatra & Guru Ramani Ranjan Jena. Intense, extraordinary & luminous are the qualities that distinguish Malavika Sarukkai's dancing. With her artistic mastery & technique, she commands a presence on the world stage. She is acclaimed globally for her creative dance choreographies, which transport the viewer to the heartbeat of dance, taking dance beyond specific geographies. As a passionate path breaking dancer from India, she has contributed a significant & large body of work. Her collaborative productions have synergized through dialogues with artists from different media, poets, musicians, painters, sculptors & contemporary writers. These interactions bring to her choreographic interpretations the incandescent beauty of the classical language & the energized articulation of a contemporary mind.
Accompanying Artists: Srilatha S (Nattuvangam), Srilakshmi Venkataramani (Violin), Murali Parthasarathy (Vocal), Nellai A Balaji (Mridangam) & Sharad Kulshreshtha (Light Designer).
Day 2 – Kuchupudi by Sreelakshmi Govardhana & Group. In association with DAE Cultural Centre on Sat 10th Feb 2018, at Anushakthi Nagar, at 7.30 pm
Artist Bio: Sreelakshmy Govardhanan is an eminent Kuchupudi artiste from India. She is the disciple of Guru Sri Pasumarthy Rattaiaha Sarma. She is widely known for her grace, exquisite footwork & acting technique, which comes alive during her dance performances. Other than performing at varied prestigious Indian dance festivals, she has performed on varied international platforms in Netherlands, Australia, Italy, Germany, Switzerland, UK, Colombia, USA, Jordan & Gulf countries that have earned her rave reviews. She performed as the lead of the Kuchupudi team at the "Make In India" program at Hannover Messe, 2015 in Germany. She was also invited to choreograph a confluence of Indian dance for the inaugural event of "Marhaba NaMo in Dubai" where Prime Minister of India visited UAE after 34 years. She has choreographed dance moves for the Award winning Malayalam feature films. Sreelakshmy is the founder & artistic director of the Avantika Space for Dance, a centre for learning, performance & research.
Accompanying Artists: Natungam: Sureshkumar Neelamperur, Reju Nararayan (Vocal), Arunkumar (Mrudangam) & Hema Balasubrahmanyam (Flute)
Day 3: Mohiniyattam in association Mudra Academi of Dance & Music by Jayaprabha Menon & Group on Sun 11th Feb, 2018 at Terna auditorium, Nerul (West), at 7.00 pm.
Artist Bio: Jayaprabha initiated her training in dance from Guru Kalamandalam Saraswathy and then continued with Guru C V Chandrasekhar & Guru Bharathy Shivaji. Jayaprabha's graceful nritta is phenomenal as one can discern the union of the dance & the dancer into a single entity. Her metamorphosis into the vivid characters on the stage speaks for her histrionic adroitness. Myriad are the choreographies that embrace both puranic & contemporary motifs and further, they are quintessential of her insatiable urge to establish the intrinsic identity of the dance form peculiar to Kerala. Also, they are the end results of her perennial search for the roots of the dance form. In this endeavour, she has been fortunate enough to enjoy the guidance of Padmabhushan Kavalam Narayana Panicker, an acclaimed authority of Sopana Sangeetham. Association with stalwarts like Birju Maharaj, Sonal Mansingh & Raja – Radha Reddy in eclectic productions has expanded her vista of the essence of Indian classical dances.
Accompanying Artists: Kottakkal Jayan (Vocal) R. Kesavan (Mrudangam), G. Soundrarajan (Veena), G. Raghuraman (Flute), Nandakumar Marar (Idakka) & Padmasree Malavika Sarukkai