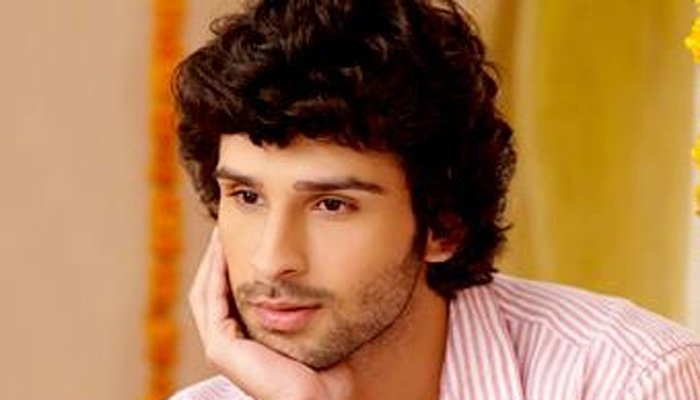 Girish Kumar, of Ramaiya Vastavaiya fame, is a cool dude albeit a bit shy. But that was when he had donned the grease paint & faced the arc lights for his debut film Ramaiya Vastavaiya, but of late he is pretty chilled out and quite confident of himself and his polished acting skills especially after giving the final touches to his latent histrionics in his 2nd outing named Lovesshuda which is on the verge of release on 19th Feb, 2016.
You hail from a musical family of Tips Music Company then how come you have drifted into the acting arena?
Sorry to say but those days are gone when the sons or daughters of a doctor, a lawyer or a teacher had to unarguably follow in the footsteps of their father's profession. To be very frank I always wanted to be an actor since I was that high. I never thought of anything else beyond acting. And I am grateful to my father Kumar Taurani for giving me on a platter a perfect launchpad in Ramaiya Vastavaiya with Prabhu Dheva sir at the directorial helm of affairs and above all Kamal Hassan sir's extremely talented daughter Shruti Hassan as my co – star. What more could I have asked for?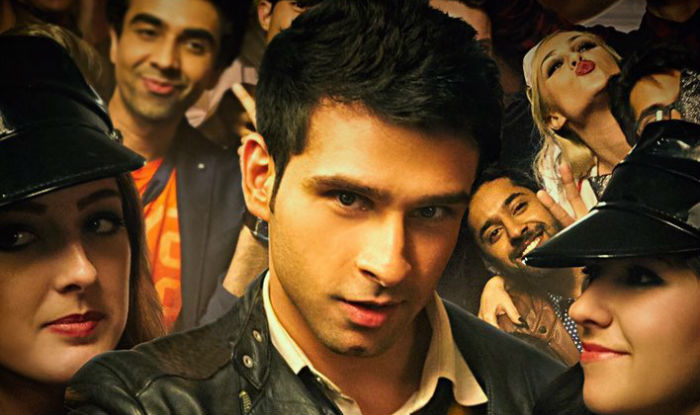 Facts are facts your debut film Ramaiya Vastavaiya was not exactly a runaway hit film nor did it hit the bull's eye as expected. So how much did you benefit from it?
May be I did not gain much from it from the financial and creative point of view. Nor did I get offers galore after its release. But I did gain a vast knowledge & more experience. I was too young & naïve, maybe a little immature too at that point of time. But today I consider myself mature enough to handle & further my filmy career on my own steam. In the meanwhile I have further polished my acting skills. I feel I am more confident enough now to do better & better work and really carve a niche for myself as the most dependable actor, mind you not a replaceable actor.
Fine but tell us why was there such a bill lull in your debut film Ramaiya Vastavaiya and now Lovesshuda releasing this week?
As they say everything happens for the best. True enough destiny too has its own part in our life & career yet in spite of all the hurdles, today I feel solely responsible for whatever decisions I take regarding my career. Its also true that my father could have relaunched me with another much better project but then I would not have become so serious regarding my acting career. So this time around I really wanted to struggle on my own and go through the whole grind and for that I totally went through a change in my persona too, including my hairstyle which was so unruly then and perfectly in order now.
You had done all your action sequences yourself in Ramaiya Vastavaiya like Akshay Kumar does in his all his movies. So will you continue to do so and keep following in his footsteps?
What do I say as Akshay Kumar is a veteran actor, I cannot compete or compare myself with him. If I will get a chance to hang out with him, then maybe I will become like him.
By the way did your father's name help you in your career or did you struggle to bag the chance on your own?
Just because I am producer Kumar Taurani's son doesn't mean I did not struggle. I had my own share of struggle but not like other debutante actors. Yes, I got an opportunity but it was all about achieving the goal as I did. Only after taking my audition, did Prabhu Dheva sir displayed his contentment and had said to my father that we will be working together. And I am really happy that I debuted with Prabhu Dheva sir's film namely Ramaiya Vastavaiya.
Ok now time to tell us about your role in your upcoming film Lovesshuda which is all set to release this week.
Well! I would describe Lovesshuda as Generation X's coming of age film. It is the story of a boy next door. He also has this carefree lifestyle like just freaking out with his friends, like boys born with a golden spoon always do. He is very down to earth too.
Please continue!
So once he goes out with his coterie of friends for a bachelor's night out party. During the party he gets totally sozzled out and the next morning he wakes up sharing his bed with a complete stranger, a girl and from then on a completely strange love story develops between the two of them.
But don't you think the title Lovesshuda is very unusual?
What's so strange & unusual about it? If a boy & a girl can be known as shaaadishuda after entering into matrimony. Then why can't a boy & a girl be known as lovesshuda after they are smitten with each other, I mean after they have fallen completely in love with each other.
What according to you are the highlights of Lovesshuda?
First of all its strange love story and then music is the highpoint of the film. Now let the director Vaibhav Mishra reveal the rest of the highlights of Lovesshuda.
And what would you like to say about your director Vaibhav Mishra?
I would say that my director Vaibhav Mishra is a cool & chilled out guy. Being a youthful & dynamic guy himself, he really understands the pulse of today's younger generation. During the making of Lovesshuda he gave us also gave full freedom to improvise our lines & scenes. Though sometimes I really used to hate him, especially when he really used to make me drink a lot for all my sozzled up scenes in Lovesshuda for authenticity.
Ok as a parting shot tell us what is next on your histrionics agenda?
Right now I am like an excited, anxious & tension filled student who is waiting with batted breath for his Friday Box Office results.
I don't think you expect any more lull in your film career. Do you?
No not at all. A couple of films are lined up and I am reading a lot of scripts also to select the right kind of roles for myself. Even otherwise I consider Lovesshuda as one more litmus test of my career. As I not only worked very hard for it but also enjoyed a lot during the filming of Lovesshuda.