Madhuri has reinvented herself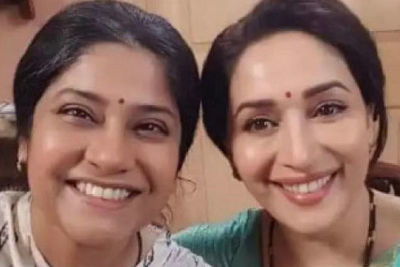 The 1994 blockbuster movie Hum Aapke Hain Koun made actress Renuka Shahane popular across the nation. Recently the actress, shared a screen space with Madhuri Dixit in Marathi film Bucket List, and she is all praise for Madhuri. Renuka said, "Madhuri has reinvented herself, each time with dignity & grace." Renuka believes that the 2 actresses' lives & personalities are similar in several ways. "She has 2 boys, and so do I. There are so many issues that have affected the 2 of us. But we are both very level-headed," she said. The actress, who's 2009 Marathi directorial venture Rita received much critical acclaim, is considering making a Hindi film in the future. "I think in Marathi & English. Speaking in Hindi is something that I do when I am acting, or when I am at my in-laws' house. Having said that, there is a subject that I have written about in Hindi. Maybe I will make a film about it because it's a nice subject. I am not sure yet, but it's on my bucket list," she concluded.
'Adharvad' Song Recording Mahurat Held
A song recording muhurat was held for Hinglajmata's Adharvad. The credits of the film are produced by Rajkumar Hanchate, co-produced by Kalappa Ahankar Pujari, directed by Suresh Jhade Bhavsaar, singer's Suresh Bhoshle, Alka Yagnik, Vaisali Mhade, Pe Ganesh & Swapnil Bandodkar, lyrics by Prathmesh Dhonge.
Surendra Pal Makes A Marathi Film Debut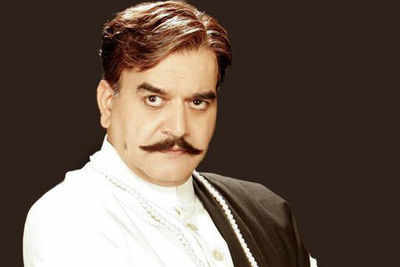 Having achieved tremendous popularity with his role of Dronacharya in TV series Mahabharat, by B. R. Chopra about 3 decades ago, Surendra Pal is all set to be a part of a Marathi film. Previously the actor has worked in Hindi serials like Chanakya, Shaktiman, Devon Ke Dev Mahadev and has also been a part of many Hindi films. Now, he is all set to make his debut in Marathi, through Shivdarshan Sable's film Lagi Toh Chhagi, which will be released all over Maharashtra on 8th Jun, 2018.
'Mumbai Pune Mumbai 3' To Hit The Silver Screen Soon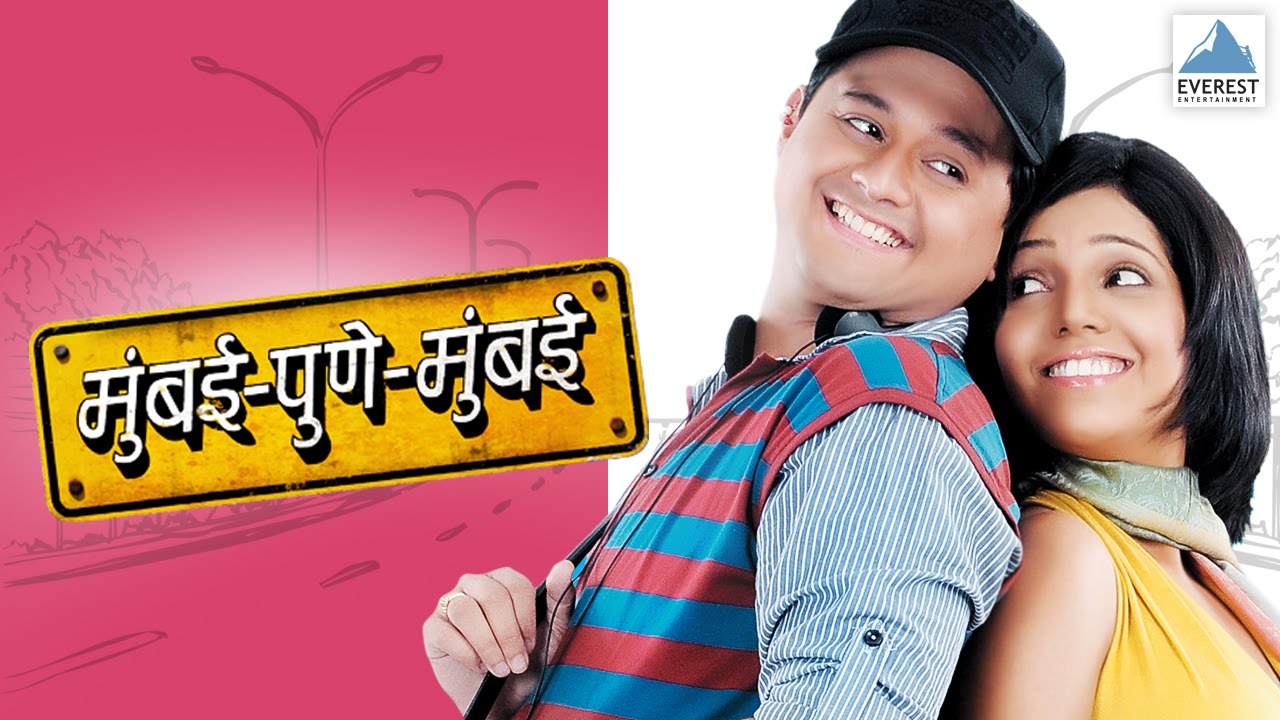 A movie close to every Punekar & Mumbaikar is probably this one. That's correct, it is Mumbai Pune Mumbai movie series. The movie that has already seen its 2nd part 2 years ago, is all set to bring the 3rd part. 8 years ago, the film Mumbai Pune Mumbai was released that saw a huge success, not only amongst the Marathi audiences, but also at the international level. The success saw a repeat with its sequel Mumbai Pune Mumbai 2, released 2 years back. And this is not the end! Director of the film Satish Rajwade has announced the release of its next sequel Mumbai Pune Mumbai 3. The trend of having sequels has been prolonged in the Hindi industry, but this would be the 1st time ever when a Marathi movie is to release a 3rd sequel of a movie. The popular duo Swwapnil Joshi & Mukta Barve from the series were much liked by the audiences and they joined together for the announcement of the 3rd part of the cinema. After the overwhelming response from the 1st 2 parts, the movie is said to release in Sept, 2018. Pallavi Rajwade has penned the story of Mumbai Pune Mumbai 3, Screenplay & dialogues are written by Ashwini Shende & Pallavi Rajwade. The director also shared his excitement by telling that it's now setting a trend of one of its kind love story with the movie. People are more curious about the lives of Gautam & Gauri and related themselves with the happenings in the lives of the couple.
Sagarika Ghatge Boots Up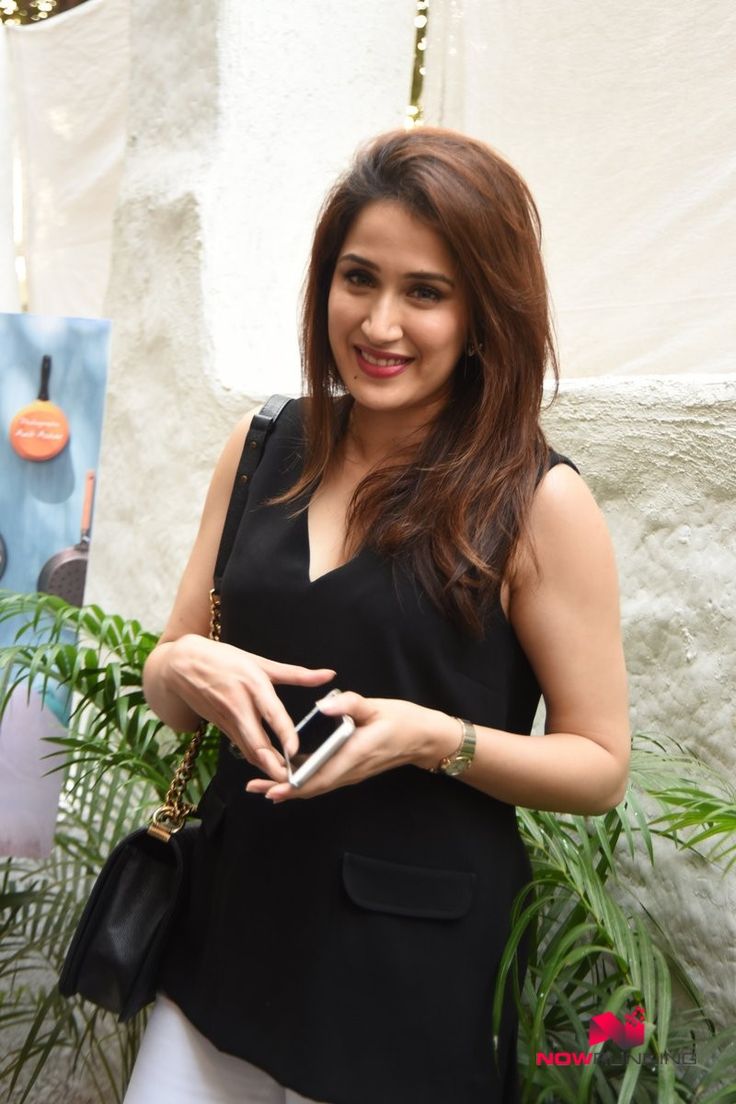 More than a decade after Sagarika Ghatge made her presence felt in the role of a hockey player in Chak De! India, Sagarika has confirmed doing another sports based film. Only this time, the stick has given way to football studs. The actress will soon begin shooting for Monsoon Football, a film directed by Paathshala director Milind Ukey. The film will also mark her comeback in the Marathi industry (her 1st & only Marathi film, Premachi Goshta, released in 2013).
Teaser Of Ziprya Is Out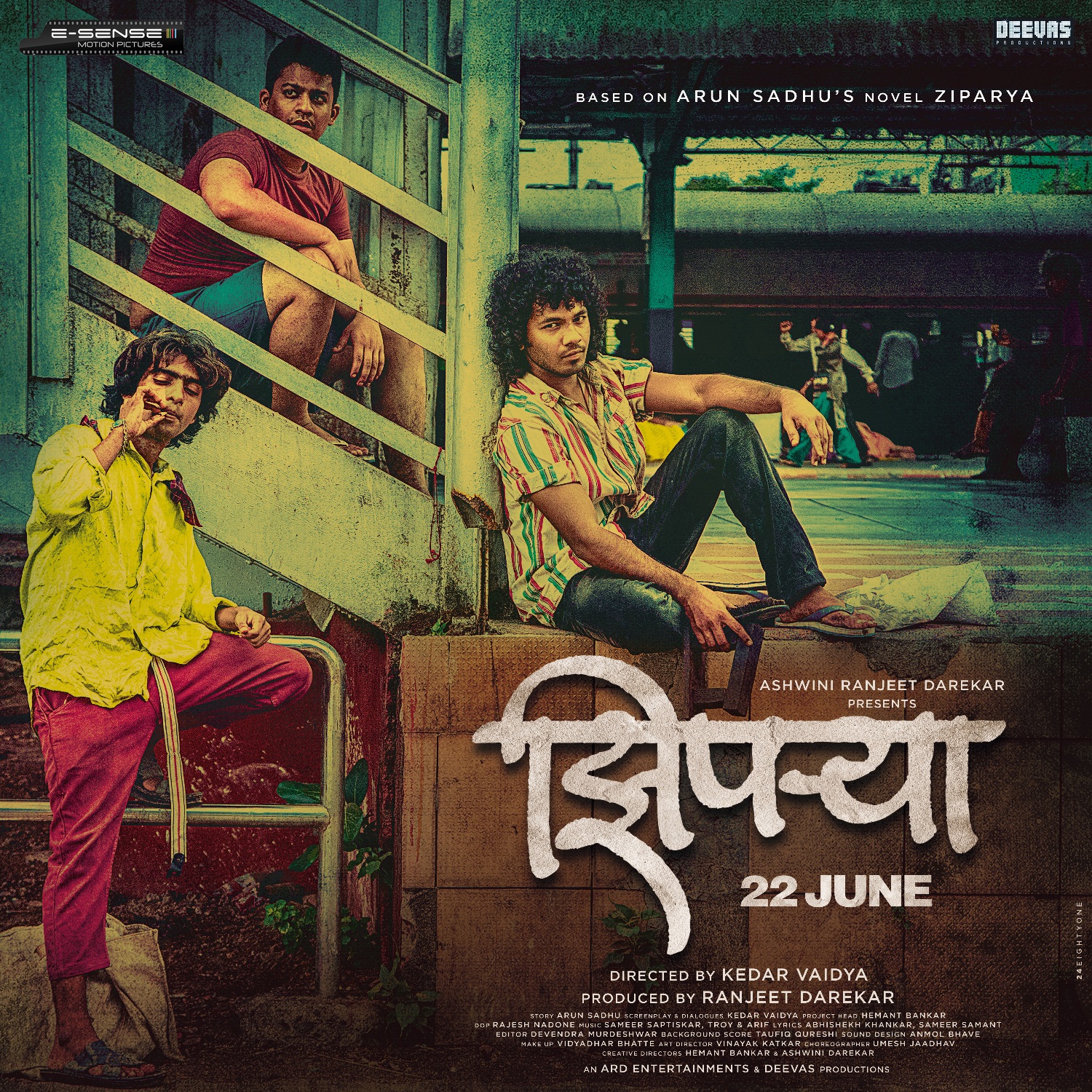 Based on a novella by famous Marathi writer Arun Sadhu, the book is now being made into a movie named Ziprya and the teaser of the film is out. Directed by Jedar Vaidya & presented by Ashwini Ranjit Darekar, the film is based in the backdrop of Mumbai. The story talks about the children on railway station or outside that are seen polishing boots. At the age of going to school, they work, earn & make their ends meet but have dreams larger than life, but a sudden episode takes a turn in their lives. The teaser shows the empathetic picture of these youngsters but isn't that of an emotional film. The film has already bagged 3 prestigious awards at the Maharashtra State Awards even before its commercial release. The movie will see Chinmay Kambli, Prathamesh Parab, Saksham Kulkarni, Amruta Subhash, Aman Attar, Devansh Deshmukh, Nachiket Purnapatre in prominent roles. With a lot of novels being converted into movies, it would be an interesting watch for the audiences to see how this novella worked out as a film. The movie all set to release on 22nd Jun, 2018 across the state.