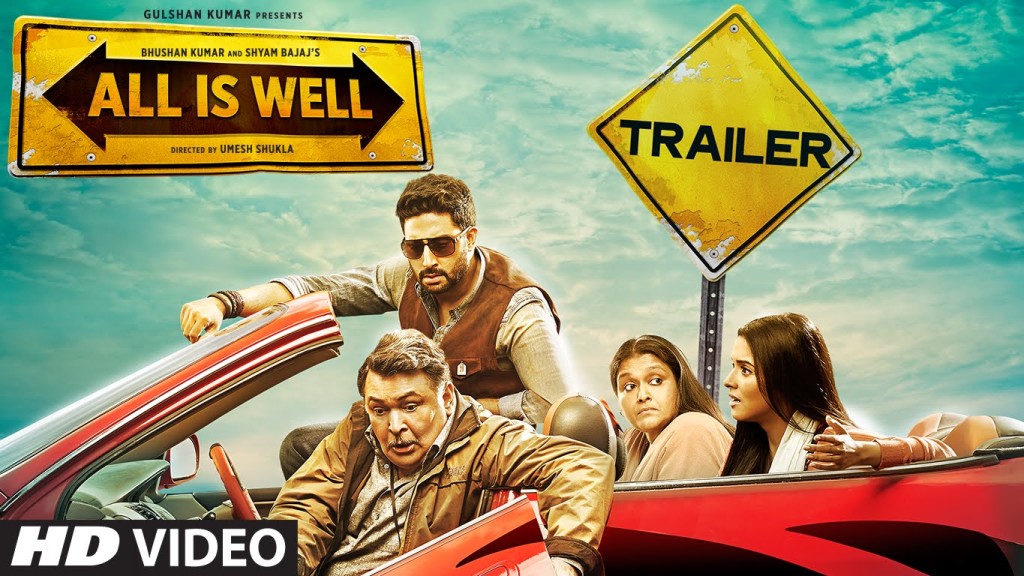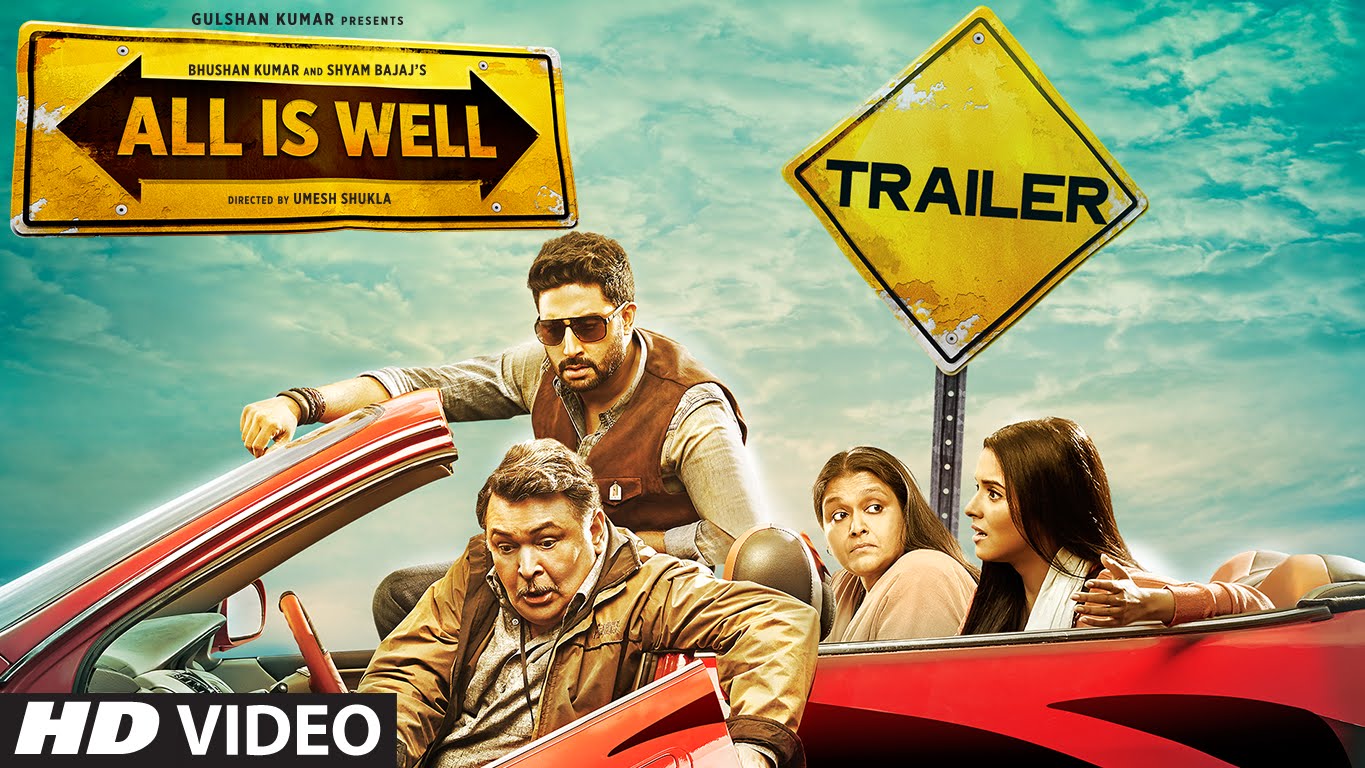 Banner: Allchemy Productions & T – Series
Producers: Shyam Bajaj, Varun Bajaj, Bhushan Kumar & Krishan Kumar
Director: Umesh Shukla
Cast: Abhishek Bachchan, Asin, Rishi Kapoor & Supriya Pathak
Music: Meet Bros Anjjan, Amaal Mallik, Mithoon & Himesh Reshammiya
Director Umesh Shukla in his debut directorial offering 'OMG – Oh My God!' had displayed a fair sense of his directorial finesse. And in his 2nd directorial outing 'All is Well' he has surpassed his own directorial skills by giving a gift of a beautifully entertaining film.
The plotted scenario of 'All is Well' depicts Indar (Abhishek Bachchan) is a musician based in Bangkok. Nimmi (Asin), a true blue romantic at heart (in the literal sense) loves Indar but the angry young man can't reciprocate her feelings as he belongs to a dysfunctional family where his father Bhallasahab (Rishi Kapoor) & mom (Supriya Pathak) were always at loggerheads. As he didn't want to be a part of his father's fledgling bakery business, Indar had been asked to leave the house. Quirky fate proves instrumental in bringing Indar back to his home town Kasol where his dad was under enormous debt while his mom was unwell. The local moneylender Cheema (Zeeshan Ayyub) makes Bhalla & Son run for their money and madness unleashes relentlessly.
All in all, 'All is Well' proves Umesh Shukla's mastery over his directorial treatment. Not only the cast, but also the entire technical crew of 'All is Well', especially music composer Amaal Mallik, deserves a pat on their back for living up to not only Umesh Shukla but also the cine goers expectations.
Performance wise Abhishek Bachchan has delivered a marvellous performance. Rishi Kapoor is brilliance personified. Zeeshan Ayyub's act is the most entertaining. Asin looks glamorous. Supriya Pathak is competent. While Seema Pahwa is hilarious.
Tail Piece: 'All is Well' is one fun filled family entertainment which is not to be missed at any cost.