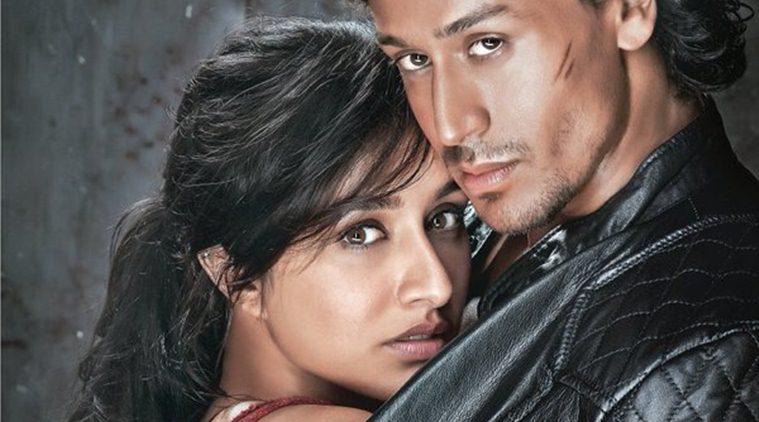 Director: Sabbir Khan
Star Cast: Tiger Shroff & Shraddha Kapoor.
The director (Sabbir Khan) – hero (Tiger Shroff) team of Heropanti is seen once again in Baaghi. But the magic this team created in Heropanti is seriously missing in Baaghi. Need anything more be said.
The scripted scenario of Baaghi starts off with the introduction of Ronny (Tiger Shroff) and the kidnapping of Sia (Shraddha Kapoor). Desperate for money for the treatment of a young boy, Ronny undertakes the task of getting back Sia from the clutches of the villainous Raghav (Sudheer Babu). As he boards the flight, the viewers are treated to a flashback of events that connects Ronny's yesterday with his today. The flashback of events reflect the blooming love story between Ronny & Sia and how Sia's money minded father (Sunil Grover) plays the villain in their love story and agrees to marry her off to Raghav, who lures him with oodles of money. Because of a certain misunderstanding between Ronny & Sia, their relationship goes for a toss. Ronny, meanwhile, at the behest of his late father Colonel Samarjeet Singh, unwillingly becomes the student in the Kerala based Academy Of Kalaripayattu, that's run by Guruji (Grandmaster Shifuji Shaurya Bharadwaj). In due course of time, Guruji tames the wild & carefree Ronny into an extremely disciplined student… in other words, a rebel with a cause. But, when Guruji gets to know about his son Raghav's plan of forcibly marrying Sia, he raises a strong objection. That's when the emotionless Raghav kills his father. And when Ronny gets to know that Raghav, who has Sia as his captive, is also the one who killed Guruji, all hell breaks loose & Ronny becomes uncontrollable. But, the catch is that, in order to reach Raghav, Ronny has to tackle a battalion of henchmen because Raghav stays in the well protected 'layered' building, whose each floor is also the domain of his extremely well trained henchmen.
Director Sabbir Khan has seriously gone wrong this time around. Baaghi which ultimately turns out to be a poorest albeit xeroxed copy of the Hollywood film The Raid Redemption fails to hold the cinegoer's interest. Even its action scenes based on Kalaripayattu, which could have been the highlight of the film, are routinely structured. Besides Sabbir Khan has conveniently forgotten to tie up many of loose ends and even some of the characters of the film seems to have got lost in the overall milieu.
Performance wise Tiger Shroff has acted well in his 2nd film especially in action sequences which really seems to be his strongest point and his real forte. Shraddha Kapoor though a fine actress just succeeds in lending an able support to Tiger Shroff. And the chemistry that he shares with Shraddha Kapoor is good enough. Sudheer Babu an actor from down south is one more addition to the villainous avatar in Bollywood. He makes a good debut. Sanjay Mishra is as usual good in comic parts. A special mention must be made of Grandmaster Shifuji Shaurya Bharadwaj for his unabashed & raw screen presence.
Tail Piece: Baaghi is more like an old wine packaged in a new bottle as it has nothing new to offer.