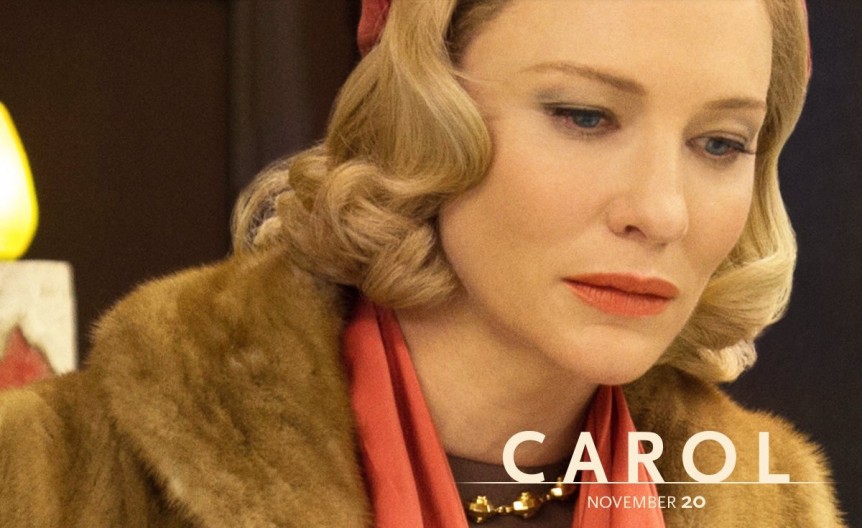 Producers: Elizabeth Karlsen, Stephen Woolley and Christine Vachon
Director: Todd Haynes
Star Cast: Cate Blanchett, Rooney Mara, Sarah Paulson, Kyle Chandler, Jake Lacey, Cory Micheal Smith, John Magaro and Carrie Brownstein
Genre: Drama
Verdict: GOOD
Todd Haynes is an American Independent film director, often identified with the New Queer Cinema movement of filmmaking that originated in the early 1990's. His latest directorial outing Carol is based on Patricia Highsmith's novella named "The Price Of Salt".
Plot: In this adaptation of the novel "The Price of Salt" by Patricia Highsmith, Therese (Rooney Mara), a young department – store clerk in 1950's Manhattan, meets Carol (Cate Blanchett), a beautiful older woman stuck in a depressing marriage of convenience. As their bond deepens and they become romantically involved, Carol finds the strength to leave her husband (Kyle Chandler). Unfortunately, her spouse starts to raise questions about her fitness as a mother when he realizes that Carol's relationships with her best friend Therese is getting stronger day by day.
Aces: The scene stealers of Carol are definitely its two main actresses namely Cate Blanchett as Carol the older woman and Rooney Mara as Therese the younger woman. While the male actors Kyle Chandler as Carol's husband and Jake Lacey, as the man in love with Therese, also shine in their brief roles under the deft direction of Todd Haynes.
Minuses: Some of the scenes are too tacky and literally sounds unconvincing.
Last Word: It's raining films based on alternate sex, both in Bollywood and Hollywood. And believe me all such films like Aligarh based on Homosexuality, The Danish Girl based on the life of a transgender character and now Carol based on Lesbianism are some brilliantly made films.