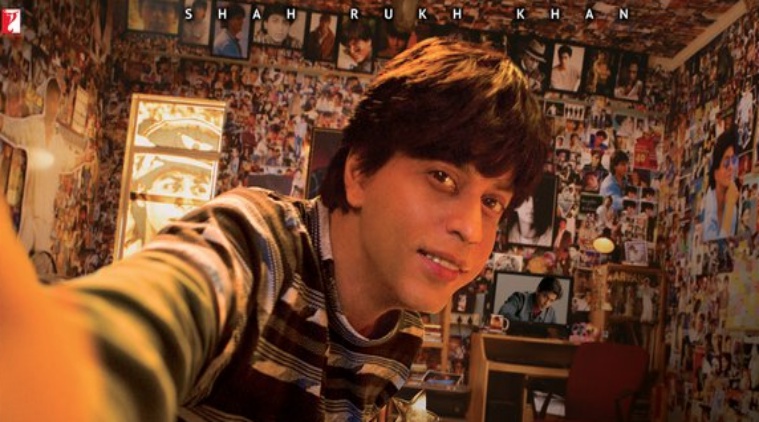 Banner: Yash Raj Films
Producer: Aditya Chopra
Director: Maneesh Sharma
Star Cast: Shah Rukh Khan, Waluscha De Sousa, Shriya Pilgaonkar, Sayani Gupta, Deepika Amin & Yogendra Tiku
Music: Vishal – Shekhar & Andrea Guerilla
Director Maneesh Sharma has tackled a very sensitive subject of a so called superstar and his so called obsession for the superstar in his latest offering Fan. But he has certainly disappointed all the SRK fans with his so called convoulted plot. And both director Maneesh Sharma & screenplay writer Habib Faisal are solely responsible for this hotch potch scenario.
The scripted scenario of Fan narrates the story of Gaurav, an over – obsessive fan, whose life revolves around superstar Aryan. In his desire to meet his idol, Gaurav embarks on a journey to Mumbai. However, his interaction with the man he hero – worships & idolises But the superstar fails to meet his expectations. Resultantly, Gaurav decides to get nasty & malicious.
All said & done Fan may not be the most original piece of work as cine goers are bound to draw parallels with other films of this genre especially the Robert De Nero – Wesley Snipes Hollywood movie of the same name. Fan of course is not deviod of its share of flaws. The other minus point of Fan is that it is devoid of any entertainment value.
Performance wise SRK succeeds in holding his fort as an obssessively dangerous fan Gaurav, here too he shows more of his negative streaks as he had shown in Darr & Anjaam. He has just carried forward those roles. And as Aryan the real – life superstar he is just about ok. So if SRK is charming & believable as the superstar, he delivers a sterling performance as the fan with vengeance on his mind. While the other actors like Shriya Pilgaonkar, Sayani Gupta, Deepika Amin, Yogendra Tiku are really superb. On the other hand Waluscha De Sousa has simply been wasted. doesn't get much scope.