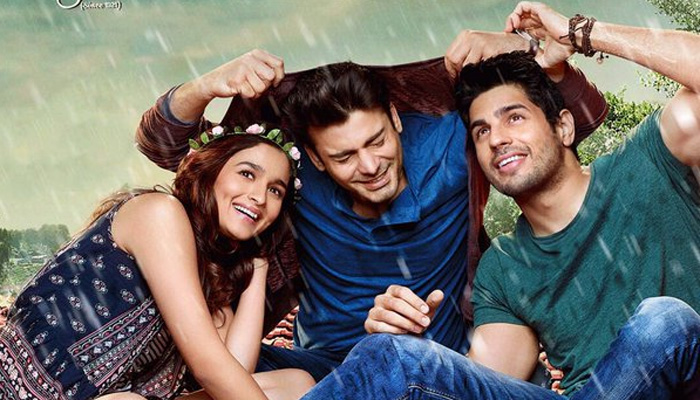 Banner: Dharma Production
Producer: Karan Johar
Director: Shakun Batra
Star Cast: Sidharth Malhotra, Fawad Khan, Alia Bhatt, Rajat Kapoor, Ratna Pathak Shah, Rishi Kapoor et al
Shakun Batra, in his 1st ever directorial outing had delivered an impresssive film namely the Kareena Kapoor & Imran Khan starrer Ek Main Aur Ekk Tu regardless of its Box Office prospects at the turnstiles, and now in his latest directorial offering Kapoor And Sons he has come up with an extremely sensitive & heart touching film harping on the dysfunctionality of a nuclear family ties.
The well – knitted scripted scenario of Kapoor And Sons kicks off with a 90 year old Daadu (Rishi Kapoor) who is rehearsing his death sequence and suddenly gets a heart attack. His son Harsh (Rajat Kapoor) & daughter -in – law Sunita (Ratna Pathak Shah) are forced to summon their 2 sons Rahul (Fawad Khan) & Arjun (Siddharth Malhotra). Rahul & Arjun are living a completely different life in London & New Jersey respectively. Rahul is the perfect son, mature, successful and an established writer and on the other hand Arjun works as a part time bartender who is struggling hard to make it big as a writer. Arjun is always over shadowed by his elder brother Rahul. Daadu is doing every bit to bring the family close. Harsh & Sunita whose marriage too has turned sour are also trying to rediscover love in their life. Here comes the entry of a cute & lively Tia (Alia Bhatt) who is also dealing with her past tragedy. Arjun & Tia's friendship blossoms into love but Tia who kisses Arjun's brother Rahul in a drunken state is scared of revealing this to Arjun. It is also revealed later that Rahul's bestseller novel's idea was similar to his younger brother Arjun. But Arjun never confronted Rahul as his mother had asked him not to do so. In the 2nd part there are some heart breaking revelations about the entire family. Rahul who portrays a perfect son is a gay. His life is not at all perfect. Harsh Kapoor is having a long time affair with his colleague. Arjun parted ways with Tia on learning about Tia's & Rahul's kissing incident. Sunita has a tussle with Harsh on learning about his affair. Harsh leaves the house in the heat of the moment. He meets with an accident and passes away. At the same time Arjun & Rahul have a tiff and it is revealed that Sunita gave Arjun's novella's script to Rahul in order to push his career to new heights. The entire family is now shattered beyond redemption.
Director Shakun Batra's flawless directorial finesse is evident in the fact that he has made every actor to literally live up to their roles and Rishi Kapoor tops the list amongst all of them. Kudos also goes on a platter to Karan Johar for producing such a lovely film. Don't miss some of the nicest comic punches. Besides cinematography is the main stay of Kapoor And Sons.
Performances wise after Rishi Kapoor's par excellence act it is Pakistani heart throb Fawad Khan who walks away with an extraordinarily eye catching performance as a budding gay writer (Time to take a bow Karan Johar). Fawad Khan has really stunned one and all by portraying the hollowness of his gay oriented life very genuinely. That apart other actors like Rajat Kapoor & Ratna Pathak Shah are picture perfect in their respective roles. Siddharth Kapoor & Alia Bhatt are also good enough and have tried their level best to be the best.
Tail Piece: Kapoor And Sons is strongly recommended for one and all at least for a single viewing.