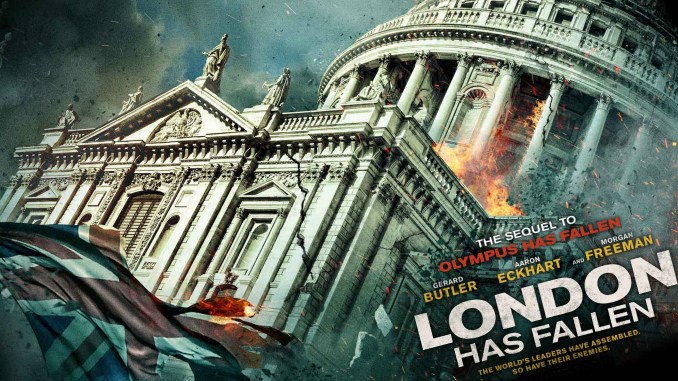 Producers: Gerard Butler, Mark Gill Danny Lerner, Matt O'Toole, Alan Siegel & Les Weldon
Director: Babak Najafi
Star Cast: Gerard Butler, Aaron Eckhart, Morgan Freeman, Alon Moni Aboutboul, Angela Bassett, Robert Foster, Melissa Leo & Radha Mitchell
Genre: Action Adventure
Verdict: GOOD
Plot: London Has Fallen is the sequel to the worldwide smash-hit Olympus Has Fallen. The story begins in London, where the British Prime Minister has passed away under mysterious circumstances. His funeral is a must-attend event for leaders of the western world. However, what starts out as the most protected event on Earth turns into a deadly plot to kill the world's most powerful leaders, devastate every known landmark in the British capital, and unleash a terrifying vision of the future. Only 3 people have any hope of stopping it: the President of the United States (Aaron Eckhart), his formidable Secret Service head (Gerard Butler), and an English MI – 6 agents who rightly trusts no one.
Aces: Director Babak Najafi has maintained the suspense and the tempo of the film with some witty one – liners thrown in. Amongst the brigade of the actors Gerard Butler (who also doubles up as one of the producers) & Aaron Eckhart lend some credibility to the movie. But pray what was an acclaimed actor like Morgan Freeman doing in this part of London.
Minuses: Not much of a plot to follow, but it really doesn't need one. Anyways the end result is that London Has Fallen is almost like a run – of – the – mill action fare.
Last Word: This entire trip to London is enjoyable to some extent. So don't get your hopes too high and you won't be terribly disappointed.