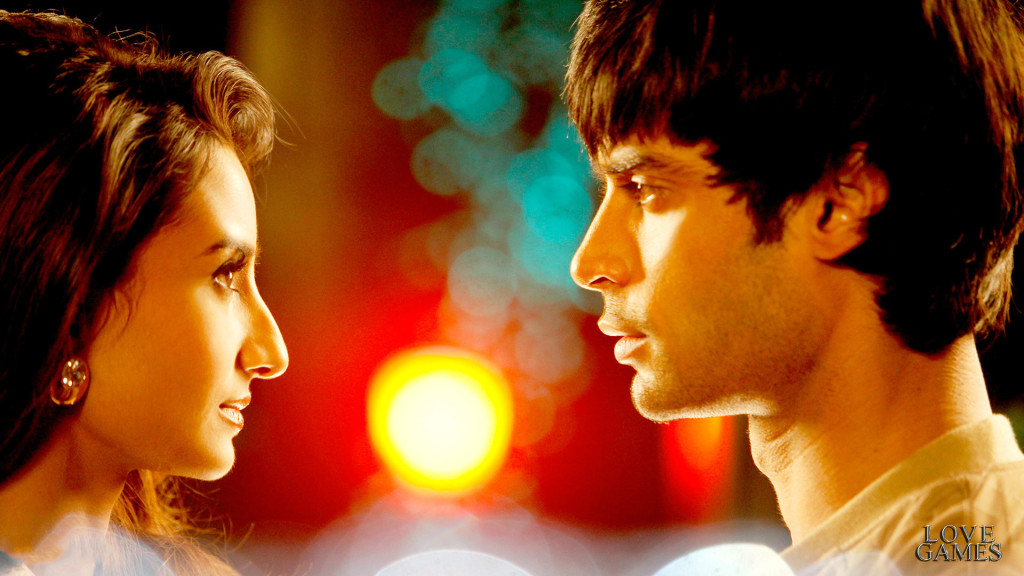 Banner: Vishesh Films
Producer: Mahesh Bhatt & Mukesh
Director: Vikram Bhatt
Star Cast: Patralekha, Tara Alisha Berry & Gaurav Arora
& Hiten Tejwani
Music: Sangeet Haldipur & Siddharth Haldipur
The 2 mammoth camps namely the Bhatt camp & the T -Series camps have given an altogether different name to modern cinema namely that of erotica. And this genre of cinema has given rise to eroticism in its fullest glory with no holds barrier and then of course lustful sex is thrown in blatantly and beyond imagination. So much so that even the so called Censor Board officials are left speechless & tongue tied.
The scripted scenario of Love Games starts with the sexy Ramona Raichand (Patralekha) losing her husband in an accident. However, she is a sex addict and decides to find solace in the arms of her f*ck buddy Sameer Saxena aka Sam (Gaurav Arora). Sam, on the other hand, is a lonely, rich & spoilt son of a wealthy business tycoon. While sex, drugs & self -harm is his way of living, Sam, who consults a psychologist for his depressive state owing to a dark past, tries to find adventure in his life. Hence, he decides to accompany his sex buddy Ramona in 'love games'. This game of infidelity is all about seducing happy couples and getting laid with them. Sam has to score the wife, while Ramona has to go for the husband and whoever gets laid first wins. And the loser will supply a week of cocaine to the winner! Amidst this game, things get serious when Sam falls in love with Alisha Asthana (Tara Alisha Berry), a doctor by profession but married to an abusive criminal lawyer Gaurav Asthana (Hiten Tejwani). Sam's love for Alisha threatens his 'friends with benefits' sort of relation with Ramona and she starts losing her partner and in turn also her ambitions.
Director Vikram Bhatt needs no special introduction for his refined directorial prowess in all his past bold & dark films starting from franchise films like Murder, Jism, Hate Story and now Love Games in which once again his directorial prowess excels beyond limitations. No wonder cine goers may lap up Love Games as the film has ample love making scenes shot aesthetically. The plot, like other Bhatt films, explores the deep, the dark and the dangerous sides of humans with several twists and turns. That apart like all Bhatt camp films, music is the highlight of Love Games too.
Performance wise it is indeed Patralekha who walks away with all the honours in all the scenes with even a seasoned actor like Hiten Tejwani coming in a close second. While actors like Tara Alisha Berry & Gaurav Arora have lended their strongest support to the above mentioned 2 actors.
Tail Piece: Love Games promises to showcase another story of modern relationships filled with lust, betrayal & lots of 'love'.