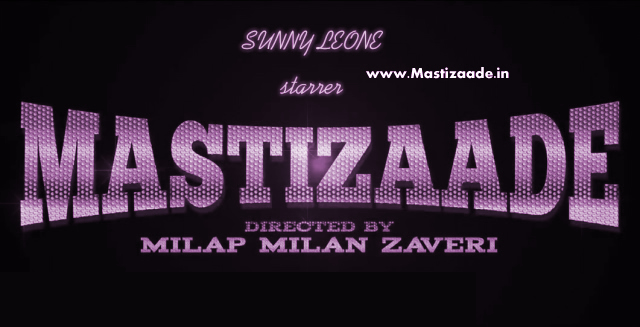 Producer: Pritish Nandy & Rangita Nandy
Director: Milap Zaveri
Star Cast: Sunny Leone, Tushar Kapoor, Vir Das, Suresh Menon, Sushmita Mukherji, Shaad Randhawa, Vivek Waswani & Ritesh Deshmukh
One can only say that no doubt Milap Zaveri is a good writer but as a director of Mastizaade, the 2nd Adult Porn Rom Com in quick succession after the latest franchise of Kya Kool Hain Hum, he is a big let down nay a total disappointment.
And as per the director Milap Javeri, the most painstakingly scripted scenario of Mastizaade kicks off with the introduction of Riteish Deshmukh, a self-confessed 'mastizaada'. Seeing his antics and his magnetism towards the opposite sex, makes the two self-confessed sex maniacs Aditya Chotiya (Vir Das) and Sunny Kele (Tusshar Kapoor) to become his disciples. While Aditya and Sunny get thrown out of an ad agency owned by Vivek Vaswani because of their extremely sexual content in all their ads, they land up starting their own ad agency named 'XXX'.
It does provide a few droplets of humour and laughter quotient. But the double entendre dialogues topped with obscene gestures have just crossed all limits of decency.
Last Word: Kya Kool Hain Hum 3 the 1st ever adult porn rom-com was far better compared to Mastizaade. So guys & gals and of course everyone else too stay miles away even from the vicinity of a theatre screening Mastizaade.