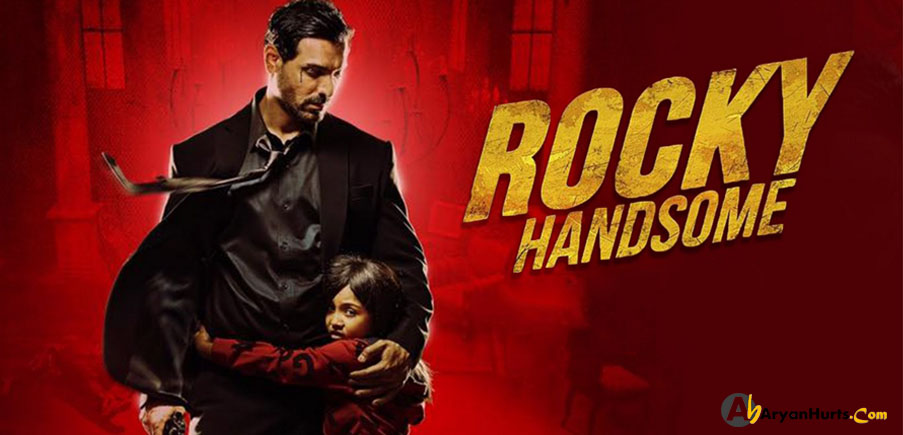 Producer: John Abraham (JA Entertainment)
Director: Nishikant Kamath
Star Cast: John Abraham, Shruti Haasan, Baby Diya Chalwad, Nathalia Kaur, Nishikant Kamath
Director Nishikant Kamath has given good films earlier but sadly he disappoints cine goers with his latest mad caper violent offering Rocky Handsome, and pray why was he tempted to don a villainous avtar in his own directorial venture which is also very disappointing and one which is a very huge put off for the audiences.
The plotted scenario of Rocky Handsome kicks off an extremely silent Rocky (John Abraham) buying fishes & flowers. The very moment he smells the flowers, the film goes into a 'flashback mode' followed by the introduction of Rocky's beautiful wife Rukshida Kabir Ahlawat (Shruti Hasan). When the movie is brought to the present day, a cute little girl by the name of Naomi (Baby Diya Chalwad) gets introduced. She is a frequent visitor to Rocky's pawn shop. On one such visit, when she starts conversing with the ferocious looking Rocky, she confesses that all her friends call him as 'Handsome' and that, she has been deliberately told to stay away from him because 'he had committed a crime', something that her heart refuses to believe. As days pass by, she opens up about her dreaded life before Rocky. She confesses that her mother (Nathalia Kaur) is a hardcore drug addict who gets beaten up always by some men. The unsaid bond of friendship gradually increases between the 2 and Rocky becomes extremely protective about her. One fine day, when Rocky enters his shop, he becomes shell shocked to see that his shop has been broken into and that some men are driving away with Naomi in their captive. All of this leads to a deal that Rocky strikes with Naomi's kidnappers Kevin (Nishikanth Kamath) and his psycho brother. As per the deal, Rocky should deliver a certain (drug) consignment to an assigned place, in return of the freedom of Naomi and her mother. And when Rocky lands up at the assigned place for the delivery, he realises that the police has cordoned the area. What follows after that is oodles and oodles of violence including many merciless killings and brutal murders all for a single reason. Amidst all this, the police department discovers Rocky's past that shocks the daylights out of them.
Director Nishikant Kamath seems to have made Rocky Handsome only to please his money bags producer John Abraham and to further John's hardcore action image and also tried to further showcase his non – existent talent. Both the actor John & the director Nishikant were highly inspired by a Korean film The Man From Nohere which the duo must have watched at least a 100 times to copy and make its frame by frame indianised version and wrongly titled it as Rocky Handsome but what one fails to understand is what was so handsome about the whole film. The only handsomest thing about Rocky Handsome is its mind blowing action sequence
but with a mind numbing overdose of it.
Performance wise the film clearly belongs too John Abraham, but seriously speaking he has failed to live up to the cine goers expectations. Finally Abraham Baba has proved that he is not at all better or rather worst than other past models turned wooden performers. Yet another disappointment comes from Nishikant Kamath himself, for his extremely forgettable villainous avatar. Shruti Hassan, in a very, very special appearance is just about ok. But it is certainly Baby Diya Chalwad who imparts a very heart touching performance.
Tail Piece: Rocky Handsome can be recommended for die hard action movie lovers but strictly at their own risk.