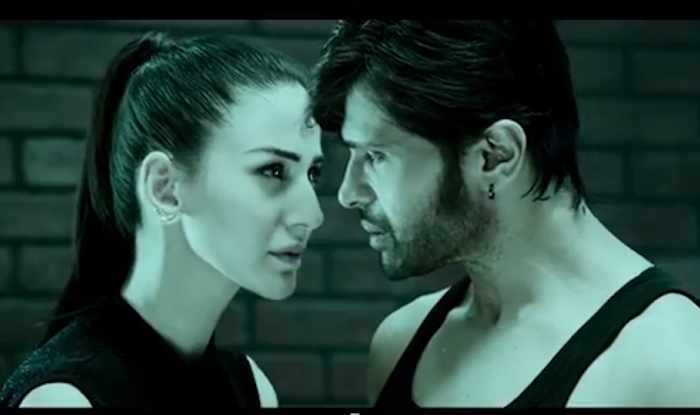 Producer: Vipin Reshamiya & Sonia Kapoor
Director: Shawn Aranha
Star Cast: Himesh Reshamiya, Farah Kaimaee, Shekhar Kapoor, Naseeruddin Shah, Monica Dogra, Kabir Bedi, Shernaaz Patel, Sunil Dutt etc
Director Shawn Aranha in his latest directorial offering Tera Saroor has concentrated more on enjoying the locales of Ireland rather than focusing on any other aspects of the film and the result has been not so encouraging.
Tara Wadia (debutante Farah Karimaee), a singer and girlfriend of a gangster Raghu (Himesh Reshamiya) lives with her mother (Shernaz Patel). After having a little lovers tiff with Raghu she goes off to to Dublin to take part in a singing concert, but on her way to the venue she gets detained after being caught with packets of Drugs in a book cover. Tara then frantically calls Raghu for help and then Raghu too decides to help her and find Anirudh Brahman (Sunil Dutt), who had initially framed her to take his revenge. He was the same stranger who had earlier met Tara on Facebook and had also invited her to Ireland.
The directorial treatment of director Shawn Aranha has played the spoil sport in the entire movie. Yet the mainstay of Tera Saroor is of course the musical score topped with the breath taking locales of Ireland.
As for the performances of the entire cast the less said the better.
9 years ago Himesh Reshamiya had come up with Aap Ka Saroor, the prequel which was quite entertaining but now in Tera Saroor, the sequel which is no doubt packed with all the commercial masala oriented ingredients but yet you feel as if something is still missing as you walk out of the darkened auditorium.
Tail Piece: Tera Suroor is strictly recommended for its locales, styling & costumes, topped with its hummable songs and action sequences galore, but not necessarily in that order.