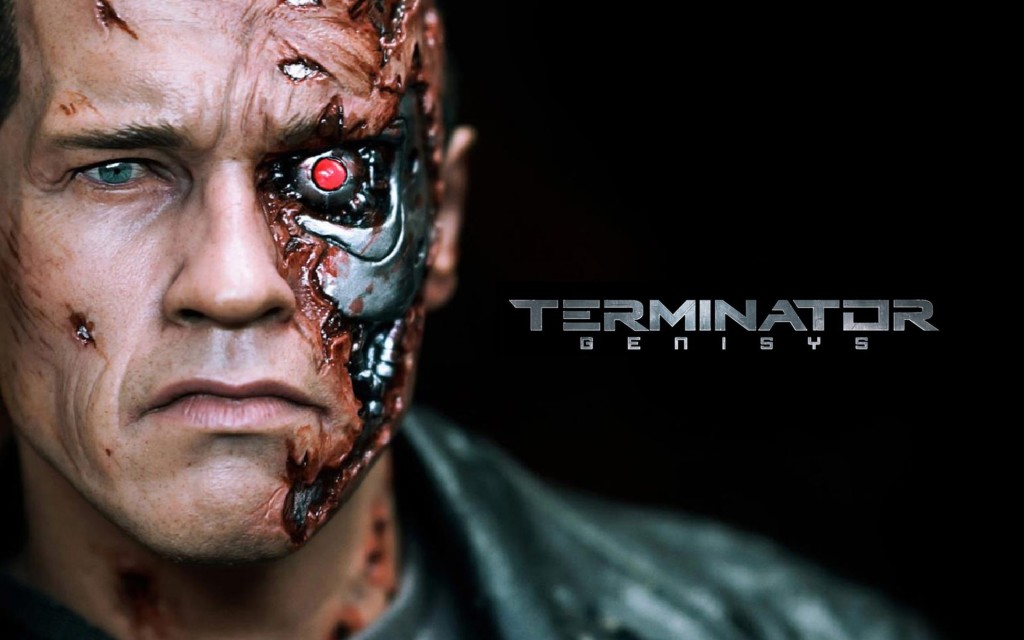 Producer: David Ellison & Dana Goldberg
Director: Alan Taylor
Star Cast: Arnold Schwarzenegger, Brett Azar, Aaron V. Williamson, Jason Clarke, Emilia Clarke, Willa Taylor, Jai Courtney, Bryant Prince, J. K. Simmons, Wayne Bastrup, Matt Smith, Nolan Gross, Courtney B. Vance, Dayo Okeniyi, Gregory Alan Williams, Sandrine Holt, Michael Gladis, Griff Furst, Teri Wyble & debutante Lee Byung – Hun
Genre: Sci-Fi
Verdict: Average
Alan Taylor, the director of such popular films like Lost, The West Wing, Six Feet Under, Sex And The City, The Sopranos, Game Of Thrones, Boardwalk Empire, Deadwood, Mad Men, Palookaville, Thor: The Dark World et al, is the latest director to wield the megaphone for Terminator Genisys. But sadly enough he has failed to create the magic of the earlier "Terminator" series.
Plot: In the year 2029, John Connor (Jason Clarke), leader of the Resistance against Skynet, launches a massive final offensive on Los Angeles. He is notified by his unit, Tech – Com that Skynet will attack on 2 fronts, past & future, thereby changing warfare forever.
Aces: As in all the Terminator series. Its the special effects that rules the roost here too. And the débutante actor Lee Byung – Hun is promising enough to watch out for.
Minuses: Seriously speaking It lacks the thematic depth, conceptual intelligence or even visual thrills that launched this once mighty franchise.
Last Word: Even the staunch fans of Arnie and the past Terminator series will be sadly disappointed.