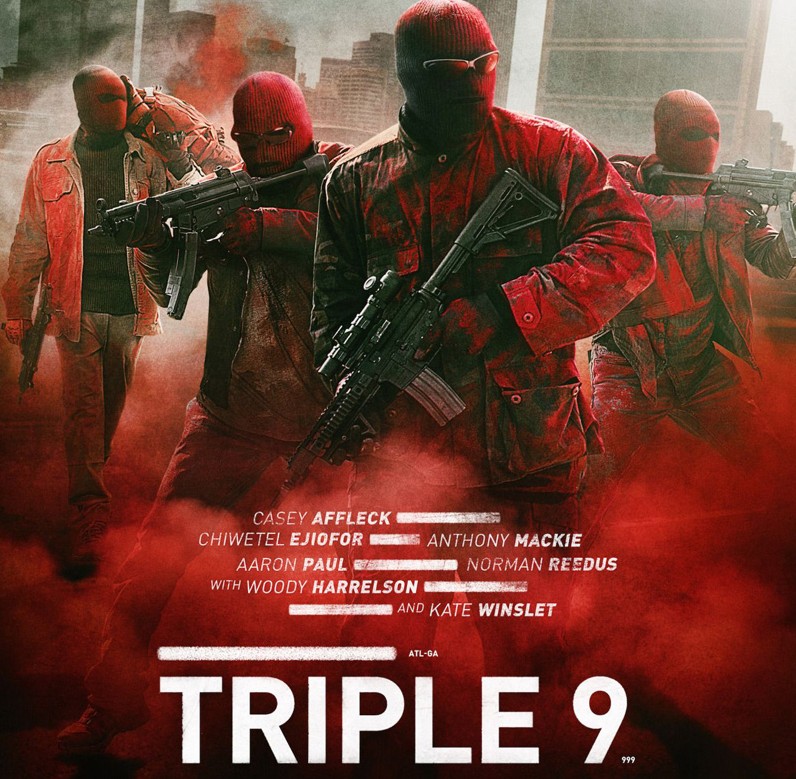 Producer: Keith Redmon, Bard Dorros, Marc Butan, Anthony Katagas, Christopher Woodrow & John Hillcoat
Director: John Hillcoat
Star Cast: Cassey Affleck, Chiwetel Ejiofor, Anthony Mackie, Aaron Paul, Cliffton Collins Jr, Norman reedus, Teresa Palmer, micheal K Williams, Gal Gadot, Woody Harrelson & Kate Winslet
Genre: Action & Adventure
Verdict: AVERAGE
Plot: In Triple 9, a crew of dirty cops is blackmailed by the Russian mob to execute a virtually impossible heist and the only way to pull it off is to manufacture a 999, police code for "officer down." Their plan is turned upside down when the unsuspecting rookie they set up to die foils the attack, triggering a breakneck action – packed finale tangled with double – crosses, greed & revenge.
Aces: The only redeeming aspect of this movie is its power packed ensemble cast, all of whom have proved their histrionic brilliance without any doubt.
Minuses: Too much of mindless violence. Men are being shot at close range constantly with their heads blown of like pumpkins. That apart lots of F word is being used in every scene nay every single second.
Last Word: Strictly recommended only for action lover fans.