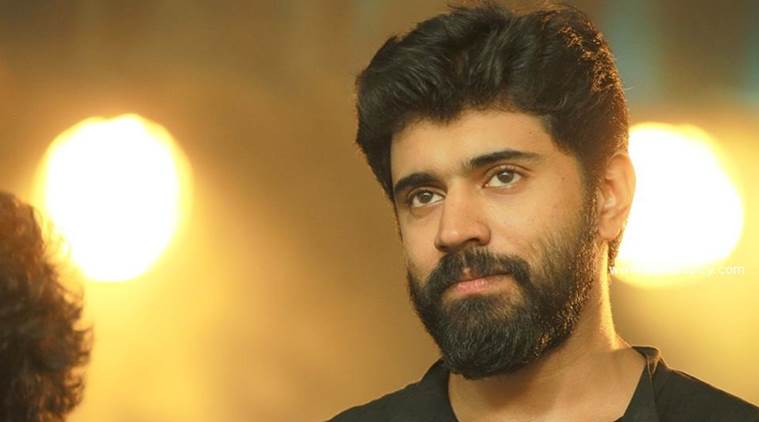 Nivin Pauly & director Rosshan Andrrews are teaming up for the 2nd time. Reportedly, the upcoming movie is a survival thriller based on true events. Scripted by Unni R, the movie will be shot extensively at sea. "We had discussed the subject some time ago. However, nothing is confirmed yet. We are yet to discuss further," said Unni R in an interview to a popular newspaper. Rosshan Andrrews & Nivin Pauly is currently busy shooting for Kayamkulam Kochunni.
Mohanlal's Most Awaited Project Dropped?
A day after director Priyadarshan announced that he will be doing an epic film on the 16th century naval chieftain Kunjali Marakkar with Mohanlal in the lead role, Cinematographer Santosh Sivan officially confirmed about his upcoming Mammootty starrer Kunjali Marakkar IV, by unveiling its 1st look poster. Now the latest update is Priyadarshan would be dropping the Mohanlal project. Apparently, the director had quoted saying that he feels there is no need for 2 movies about Kunjali Marakkar in Malayalam Cinema. The director is yet to officially open up on the same.
Dileep's Ramaleela Enters 55 Crore Club
Ramaleela, the recently released Dileep movie, has already emerged as one of the biggest Box – Office turnstiles success of the season. As per the latest update, Ramaleela is continuing its dream run at the Kerala Box – Office turnstile and has reached the 55 Crore club, the highest grosser in Dileep's entire acting career. The makers of the film have also come up with a new poster of the film announcing the same. "A time for gratitude & more gratitude… With utmost satisfaction & delight we announce that Ramaleela overcoming every obstacle & hurdle has entered the "55 Crore Club". I thank God Almighty for giving me the opportunity & ability to carry out this venture. Thanks to all of you who have contributed to our success. Sincere thanks to Tomichayan, Dileepettan, Sachiettan & Noble. This would never have happened without you. Owe this success especially to Dileepettan. Thank you….," wrote Arun Gopy, the director of the movie. Ramaleela, which is nearing its 50 days of run in the theatres, is bankrolled by the Pulimurugan maker, Tomichan Mulakuppadam under his home banner Mulakuppadam Films. Ramaleela was released on 28th Sept, 2017 and it features Dileep & Prayaga Martin in the lead roles along with Mukesh, Salim Kumar, Siddique, Vijayaraghavan, Suresh Krishna, Renji Panicker & Kalabhavan Shajohn in pivotal characters. With Ramaleela crossing the 50 Crore mark, Dileep has now 2 movies in the 50 Crore club. The actor's 2015 release Two Countries, directed by Shafi was the 1st ever film to join the club.
Shruti Menon Gets Hitched
Actress & anchor Shruti Menon of Kismath fame got married to a Mumbai based businessman Sahil Timpadia. A video of the couple's marriage function has surfaced online and audiences are already going gaga over the lovely pair. The couple had been dating for quite a long time and it's in Mar, this year that they got engaged in Kashmir. Apart from anchoring popular TV shows such as Comedy Stars, Shruti Menon has acted in several films such as Mulla, Apoorva Ragam, Kadha Thudarunnu, Electra and many others. Her role in the critically acclaimed movie Kismath is a notable one.
Mammootty's New Movie Title Welcomes Trolls!!!
Megastar Mammootty has signed a new project with yet another young director Khalid Rahman, who has already made a mark in Malayalam Cinema with his debut movie Anuraga Karikkin Vellam. According to the reports that have come in, this upcoming Mammootty starrer has been titled Unda. The quirky title has already created curiosity amongst the social media users. While one section of the audiences is celebrating the news, trollers are having a gala time making fun of the title in every possible way. Popular filmmaker Anwar Rasheed will be producing this Mammootty starrer under his own banner Anwar Rasheed Entertainment. An official word from the team is awaited though. Meanwhile, Mammootty is waiting for the release of Ajai Vasudev's directorial Masterpiece, Shamdat's Streetlights & Ram's Tamil – Malayalam bilingual Peranbu.
Prithviraj's Upcoming Movie To Be Made On A Big Canvas
Prithviraj has just completed the shooting of Vimaanam directed by Pradeep M Nair. As the movie is gearing up for a release next month, Prithviraj took to his Facebook handle to announce his 2nd project with the Vimanam director. Titled Meter Gauge 1904 the movie will explore the 1st ever meter gauge railway service of the erstwhile state of Travancore and will see Prithviraj essay the role of an engineer who was involved in the project's implementation. The movie is a historic fiction and will have fictional characters as well as those who existed in real life. Meter Gauge 1904 will be made on a big canvas and have a man vs wild feel to it. "It's a dream that Pradeep & I share. And as always..we are dreaming big. Don't ask me when..coz there are humongous amounts of research & prep that something like this demands..and definitely don't ask me how much..coz the last thing we want this film to be known by..is it's budget," wrote Prithviraj. Apart from this, Prithviraj has Detroit Crossing, Ranam & My Story that are in the final stages of production along with Anjali Menon's ucpoming directorial movie.