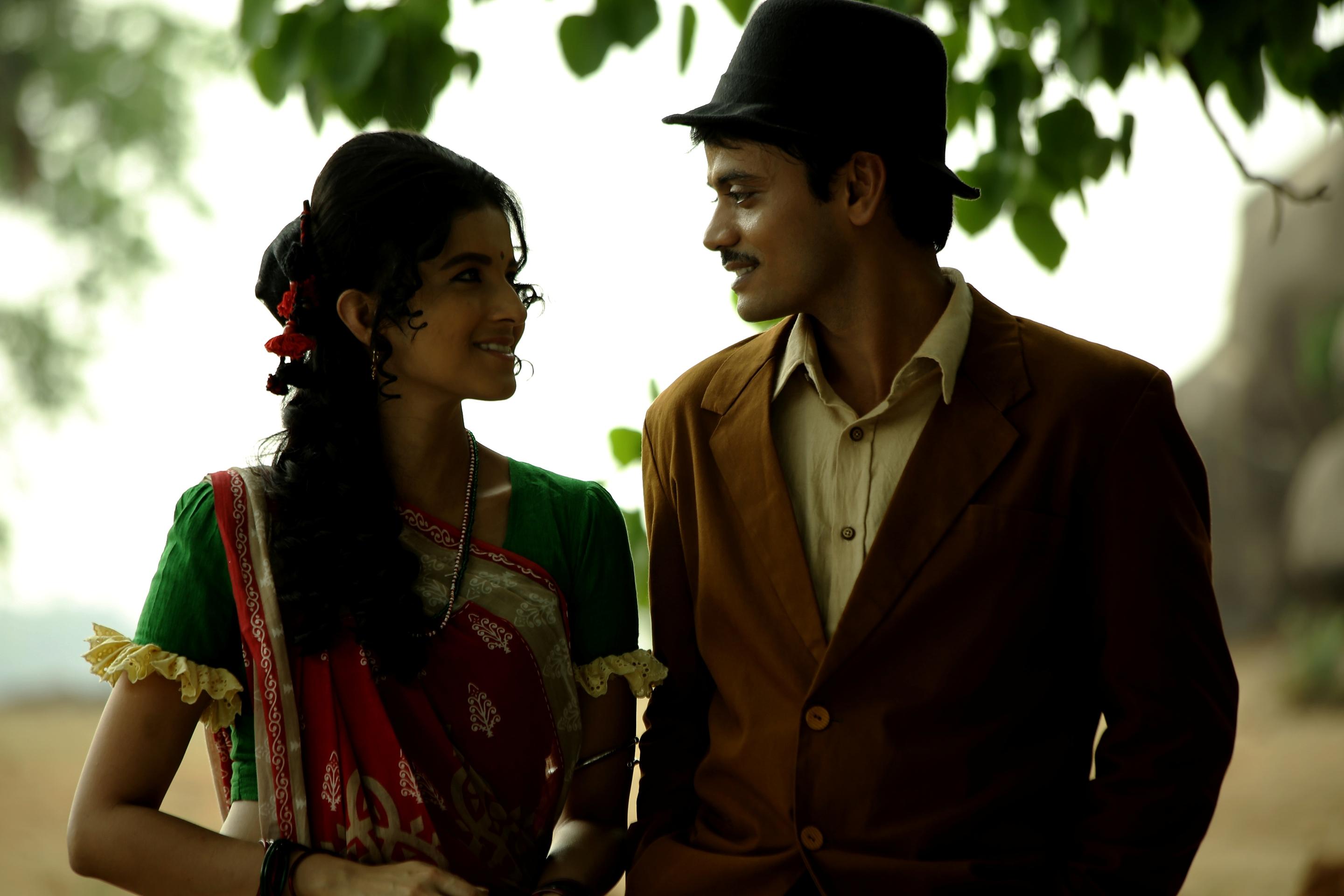 After almost 5 decades Basu Bhttacharya's Teesri Kasam, Phanishwar Nath Renu's creation, Panchlait hits the celluloid silver screen pan India on 17th Nov, 2017. Phanishwar Nath Renu's heart – warming stories have always created curiosity amongst the filmmakers yet it remains vastly unexplored with the last release being Teesri Kasam, helmed by Basu Bhattacharya.
Panchlait is the story of a kerosene lamp (which uses paraffin and a hand pump which is used to pressurize, in order to light it up), which plays an integral part in a villagers life and possessing one is a mark of honour. The film revolves around a specific village community, Mahato Tola and acquiring the coveted Panchlait after much ado and chain of incidents leading up to it. The story line is hinged on multiple & layered social interactions and an ethereal romance brewing between the lead characters.
The film is helmed by Prem Modi, his 2nd directorial outing after Arjun a Bengali feature film (2013) written (based on a novel) by Samaresh Mazumder, starring Sabhyasachi Chakraborty, Dipanker Dey, Manoj Mitra, Churni Ganguly et al. Prem Modi has worked with stalwarts like Aparna Sen, Tapan Sinha, Anjun Dutt, Gul Bahar Singh, Shyaman & Jalan, Indranil Goswami amongst others. He has worked on multiple documentaries, internationally recognised & award winning projects. Prem Modi has also worked with powerhouse actors such as Naseeruddin Shah, Irrfan Khan, Amrish Puri, Konkona Sen Sharma, Rituparna Sengupta, Rajit Kapoor, Victor Banerjee, Kay kay Menon, Jimmy Shergil & Sandhya Mridul.
Talking about the release of the film, Prem Modi Stated, "I always had Phanishwar Nath Renu's stories in mind for my next venture. The simplicity in his stories is irresistible and growing up in Bengal I believe I have acquired a literary bent of mind. Besides I wanted to go Pan India and Hindi had to be my medium of communication this time. The storyline of Panchlait is straight from the Hindi heartland which is the better part of our country and I'm sure audiences around the country will relate to it. It is a tough job to adapt a story like this, since it is popular amongst the Hindi scholars, in fact this story is there in school syllabi. Also, it was extremely important to preserve the same regional flavour & philosophy upon which Panishwar Nath Renu's stories are based upon. Then I discussed it with my friend Rakesh Kumar Tripathi, who is an excellent writer, my friend & also an associate in this film, thus this project became the dream project for both of us. We were working on this project from the past 8 years, and eventually the story was culminated into an excellent script by Rakesh Kumar Tripathi keeping the core elements intact. From the day we conceived this project to now he is there, in fact the whole cast & crew gave their 100%, making this dream project of mine & Rakesh a reality."
The ensemble cast of Panchlait boasts of power house performers, NSD graduates & theatre artists such as Yashpal Sharma, Rajesh Sharma, Ravi Jhankal, Brijendra Kala, Lalit Parimoo, Pranay Narrayan, Iqbal Sultan, Malini Sengupta, Kalpana Jha with Amitosh Nagpal (Films – Dabangg, Aarakshan, Rangrez & Red) (RED was not a film, it was a TV series) & Anuradha (a trained classical dancer and acted in films like Days of Tafree, Life Biriyani). Alongside a stellar star cast the film also lists veteran crew members), in the lead.
Talking about the release of the film actor Yashpal Sharma averred, "Panchlait is the kind of cinema that happens once in a while and I'm glad to be a part of the project. The biggest draw for this film is that it is a Paneshwar Nath Renu's story and we have made the film in its purest form. Keeping everything realistic. I'm waiting for the release now".
Panchlait hits cinemas around the country on 17th Nov, 2o17.