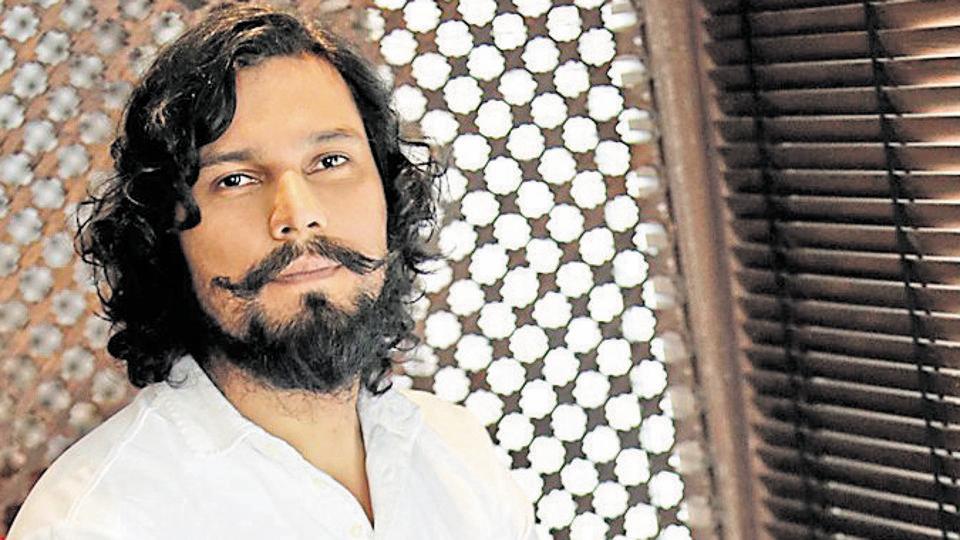 Randeep Hooda, who has flawlessly brought biopics to life on – screen, is all geared up to play another real life character – Sultana Daku in Madhureeta Anand's directorial, based on Sujit Saraf's novel – "The confessions of Sultana Daku". The film will go on the floors in Apr, 2018 and will follow the exploits of the swashbuckling dacoit from the Bhantu clan who terrorized the United Provinces (now Uttar Pradesh & Uttarakhand) in the 1920's. Producer Rahul Mittra, who purchased the rights to the book with co – producer & presenter Raju Chadha, says, "The film will be shot in the Terai region of Uttar Pradesh and Randeep, who is a champion horseman & rider, will film the extensive action & racing sequences in Kazakistan, where real locales will pass off as North India from the 1920's. "The approach to the film will not be dark & gory and more like a superhero – drama, where Robin Hood Randeep's character takes from the rich & gives to the poor as India fights for freedom," Mittra added. Sultana was a dashing dacoit who named his horse Chetak, after Maharana Pratap's horse and operated on a code of honour. When he was captured by the British, Officer Freddie Young tried his hardest to have Sultana pardoned but to no avail. Sultana then asked Freddie Young to raise his son as a "sahib" before he was sent to the gallows on 7th Jul, 1924. Randeep has earlier portrayed real life characters of Raja Ravi Verma, Charles Sobraj, Sarbjit & Jeet Johar in Beeba Boys.
'KABBADI' SLATED FOR RELEASE ON 5TH JAN 2018 ALL OVER
Hari Om Sharma has produced a film called Kabbadi. Directed By SP Nimbawat with music by Praveen Bhardwaj, the film starring Diana Khan & Aadil Sharma is based on the subject of India's most ancient game Kabbadi which is still very popular in the villages of India, basically it was a man's game but nowadays it is getting popularity in women's arena also. The Film is being released by Rakesh Sabharwal Of Prince Movies on 5th Jan, 2018.
MAZHAR KAMRAN DIRECTS 'THE PHOTOGRAPHER'
He is the most noted cinematographer of Satya, Jhankaar Beats, Tarkieb & Masti. Mazhar Kamran's last directorial venture was the critically acclaimed film Mohandas released in 2009. Kamran returns as the director of a new short film titled, The Photographer. On 26th Nov, 2017, Mazhar Kamran began shooting for this short fiction film at a studio in South Mumbai and did the outdoor shoot at a location near Igatpuri. The film which features debutant actors, Naresh Shroff & Neha Chauhan is a mystery film with the art of photography at its centre. The film breaks conventions in its treatment. Mazhar Kamran is in the faculty at IIT Bombay and teaches film – making at the IDC School of Design. Known for successfully bringing in a gritty & an edgy cinematography to Hindi cinema with path – breaking work, one expects this film to set forth a buzz. The film has already generated interest from big name sponsors. He will soon be directing a feature – length film, Chor Police Aur Ek Masum Ladki. The subject has been finalized and the story & the screenplay is being given the final shape. The films are in 2 contrasting genres and reluctant to share any more details, he quips, "The titles should tell you something about the content".
KARAN KUNDRRA LEARNS TO PLAY THE PIANO FOR '1921'
Karan Kundrra will be seen opposite Zarine Khan in Vikram Bhatt's next horror venture, 1921. In the recently released song of the movie, "Sunn Le Zara" Karan Kundrra is seen playing the piano. Interestingly, Karan Kundra spent 3 months learning to play the piano & to prep up for his role in 1921. The actor said that the piano was one of those musical instruments, which he always wanted to learn. He took classes from one of the renowned piano teachers in town before heading to London to shoot for the film. Adding to that there was initially going to be someone on deck just in case, but it was never needed. Looks like Karan Kundra is already setting bars for himself. 1921, written & directed by Vikram Bhatt, produced by Reliance Entertainment & Vikram Bhatt, 1921 is all set to release on 12th Jan, 2018.
RANVEER SINGH PARTNERS WITH THE PREMIER LEAGUE IN INDIA
The Premier League has formed an official partnership with Ranveer Singh. The star is a passionate football fan and will help promote the Premier League to fans in India & globally. Ranveer Singh is a lifelong supporter of Arsenal FC and closely follows Premier League action throughout the season. In this ambassadorial role, he will be working to support the Premier League's community initiatives across India, promote fan events & share his passion for the game. This partnership builds on the Premier League's existing commitment to fans & development of the game in India. The Premier League recently hosted an international fan park in Bengaluru, which saw more than 20,000 Indian fans engage with clubs & activities. The Premier League is committed to supporting the development of the game at both a grassroots & elite level in India and has been running the international community programme Premier Skills there since 2007. To celebrate the start of the partnership, Ranveer Singh attended the Arsenal v Liverpool recently before starring in the Premier League Kick – Off show. Ranveer Singh says: "It is an honour to take on an ambassadorial role with the Premier League. I look forward to sharing my passion for football and hopes that I can help develop & grow the fan base for the sport in India."
'BILLU USTAAD' ON MISUSE OF KIDS IN TERRORIST ACTS TO RELEASE ON 16TH FEB 2016
Billu Ustaad, India's 1st ever film on the misuse of children in terrorist activities, is slated for release in theatres all over the country on 16th Feb, 2016. The film seeks to inspire children to learn self – defence from the character of brave child Billu who fights terrorists & succeeds in getting other children out of the clutches of the terrorist activities, says director Suvahhdan Angre. Shantanu Singh has produced the film which has music by Srirang Aras. The film focusses on the recent trends in terrorist organisations to lure children living in orphanages for terrorist activities after brain washing them. It tells the story of a terrorist organisation in which some children of an orphanage are influenced to carry live bombs to spread terror in public places. The film highlights media reports indicating that there are 1000's of small & big outlets of Jihadi groups which train children in India & abroad to spread terrorism. The film stars Mihir Soni, who had earlier worked with director Mahesh Manjrekar in the latter's film Kutumb, besides Priyanshu Chatterjee, Akhilendra Mishra, Mithila Naik, Neel Bakshi, Atharav Nelerkar, Rakhi, Saiesh Araskar, Deepraj Rana, Sneha Arun & K K Goswami.
'ANGREZI MEIN KEHTE HAIN' WINS AWARDS INTERNATIONALLY
The Anshuman Jha starrer Angrezi Mein Kehte Hain wins the "Best Feature Film" award at HBO's South Asian International Film Festival, New York. The director Harish Vyas, producer Manav Malhotra & Anshuman Jha were present at New York for its world premiere. The film will have its theatrical release in Apr, 2018. The film also stars Sanjay Mishra, Pankaj Tripathi, Ekavali Khanna & Shivani Raghuvanshi. Anshuman Jha says "Angrezi Mein Kehte Hain is a special film, which entertains. And the fact that it has won an award on its world Premiere in New York is testimony of its quality. Sanjay Mishra is my favorite Indian actor currently, I call him the George Clooney of India, and he is firing on all cylinders in this film. We look forward to its worldwide release in Apr, 2018..
RICHA CHADHA ELATED WITH 'FUKREY RETURNS' ENTRY INTO THE 100 CRORE CLUB
The recently released Fukrey Returns has managed to hold its own against the competition and prove that good content can be loved by the audiences regardless. The Richa Chadha starrer Fukrey Returns opened big at the Box – Office turnstiles and still continues to reign the theaters. Now, with the start of the 3rd week of business at the Box – Office turnstiles, Fukrey Returns has grossed Rs. 101.78 at the worldwide Box – Office turnsiles and still continues to run in theatres in both the domestic & the international markets. The film has already become the 3rd most profitable film in the Hindi film industry this year making Fukrey Returns one of the strongest franchises in the times to come. The film has joined the success of the likes of Judwaa, Housefull, Golmaal as one of the most successful franchises in the comedy space. Richa said, "I am happiest for my director Mrig because he deserves this." Ali Fazal states, "The 100 crore mark is just a small milestone for the history books and the soothsayers of Bollywood. The people who sit back and predict & decide people's careers. The times are going to change and the world is only getting smaller & the stage bigger. I am proud to be part of this change."
MAHARASHTRA BUSHAN AWARD FOR GURU VIJAY SHANKER
Shri Shankarrao Jagtap Saushanik Ani Samajik Probhodini (Satara) has selected Guru Vijay Shanker for Maharashtra Bushan award for his outstanding contribution in the field of classical dance & journalism. Since 1980 Vijay Shanker has been actively involved in journalism and since 1986 he has been performing regularly for varied organizations & institutions all over India. The award was presented to Vijay Shanker at Sachivalaya Gymkhana in Mumbai . The other award winners included actress Smita Jaykar, poetess & journalist Dr Usha Gujarati, organiser MK Patel etc. The award is given every year to personalities in varied fields by Dr Asha Jagtap on behalf of the organization.
AARTI RANA FULFILS HER "MISS INDIA" DREAMS
Aarti Rana who garnered a lot of love & appreciation from her fans while working in the popular show Chakravartin Ashoka Samrat on Colors is all set to take the big leap in Bollywood. Although busy with her modeling and other commitments, she recently carved out time to participate in the Miss India competition which has been her childhood ambition but could not do so. And as luck would have it, Aarti was invited to participate in Miss England 2018 beauty pageant "Miss Diva" competition at London. Aarti exclaims, "I always wanted to participate in the "Miss India" competition but it could never be materialized. Luckily, I was blessed with a great innings on television and now I am also taking the plunge in Bollywood. I am really grateful to God – The Almighty for blessing me with so much love. I couldn't have been more thankful that life came as a full circle today with me participating in the beauty pageant contest. Super cool, isn't it"?
SIDDHARTH P MALHOTRA SAYS NISHANT KAUSHIK'S CLAIMS OVER 'HICHKI' ARE BASELESS
Recently Siddharth P Malhotra, son of actor Prem Kishen & grandson of late actor Premnath & Bina Rai, was dragged to court by writer Nishant Kaushik over credit to his story Hichki which is made by YRF Films with Rani Myukerjee in the lead. Says Siddharth P Malhotra, "I had acquired the Hindi rights to make "Front of the Class" in 2013. Nishant Kaushik's claims are baseless. He was contacted through Exceed Entertainment and I haven't even met him once. We were looking for writers who could come up with a take on the "Front of the Class". We had approached several writers including Nishant Kaushik. He was given a brief for the film & the story and then he came up with, was not what we were looking for. So, we did not proceed with him & Exceed ntertainment was informed about my decision immediately, in 2015. Several prominent writers like Amole Gupte, Abbas Tyrewala have worked on the story of Hichki and we have obtained NOC's from them and I thank each one of them for being the creative contributors of Hichki. We have credited all the writers who have contributed for Hichki."
IRRFAN KHAN IS THE 1ST EVER INDIAN ACTOR TO BE ROPED IN AS THE AMBASSADOR FOR MASTER CARD
Irrfan Khan after delivering some amazing performances in Hollywood movies like Namesake, Life of Pi, Jurassic World, Inferno etc is now all set to explore American brand endorsement. Irrfan's dedication towards exploring varied characters has given him huge recognition in the west. Irrfan Khan is all set to make money internationally in a big way as the 1st ever Indian actor to be roped in as the ambassador for Master Card. Master Card is an American multinational financial service brand and the most reputed around the world. Recently Irrfan shot for the Master Card commercial in the Pink City of Rajasthan. Over the years Irrfan has not only managed to strike the perfect balance between Hollywood & Bollywood but also carved his name for the brand's endorsement that appeals to the masses. Irrfan is delighted to be a part of it, and soon will be seen in the promotional campaigns of the brand. Internationally the brand worldwide is reputed to have the best sports players and this is a rare case when an actor has been roped in for the brand.
KARISHMA SHARMA ROPED IN FOR ALTBALAJI'S 'KAPOORS'!
Not the one to shy away from intimate scenes, Karishma Sharma has become an internet sensation after her daring & bold act in ALTBalaji's popular horrex show, Ragini MMS Returns. Now she is all set for her 2nd association with the brand as she will be seen in a pivotal role in ALTBalaji's upcoming web series Kapoors. Karishma will essay the role of Isha in the show. She plays a smart, witty, materialistic girl, who wields her charms as an advantage to get what she desires. Using her beauty as a ticket, she plans to secure all the luxuries of life she yearns for. Karishma says, "Before Ragini MMS Returns got over, I already got the part of Isha, all thanks to Ekta ma'am who believes in me. Isha's character is in contrast with Ragini, she is fun loving & ambitious. She loves her family but she equally loves her dreams. "Directed by Vikram Labhe, the show revolves around 3 sisters who have royal ancestry. Kapoors is the story that showcases the conflicts that arise from each of them pursuing their individual aspirations, namely money, love & ambition. Kapoors is in its pre – production stage and features Kushal Tandon, Gulfam Hussain, Payal Bhojwani, Kasturi Maitra, Satyajit Sharma & Ridhima Pandit in pivotal roles.