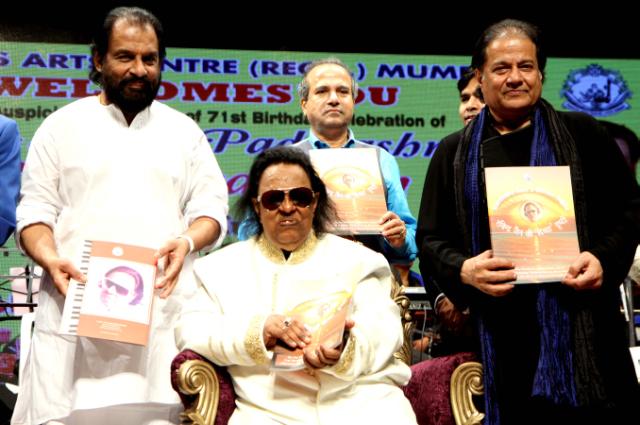 Shri Ravindra Jain was an influence, inspiration & guidance to people of all walks of life. His presence will always be felt & his absence be missed. Dada's (a art, his music, his lyrics as well as his attitude towards life, will always be keep alive in the minds of his fans & his well wishers.
His work will continue and his legacy will also be kept alive, hence on 28th Feb, 2016, a musical function will be organised, an event in his memory at Iskon auditorium,juhu. Besides an award in his name will be started which would be presented by the Ravindra Jain Academy of Music & Fine Arts. The Ravindra jain Academy Award would be presented to Lyricists, Music Composers & a Singer. That apart on the birth anniversary of Ravindra Jain, his birthday will also be celebrated, as well as his contribution towards the society.
Shri Ravindra Jain Ji was not only an amazing music director, but also a brilliant singer & lyricist, as we have all been witness to his work. Keeping this fact in mind, an award will be presented to 2 different artists who are known & valued for their work in these fields. After great discussion & deliberation amongst a jury of respected individuals, a decision has been made. The awards are to be presented to the legendary music director duo namely Shri Shiv Kumar Sharmaji & Shri Hari Prasad Chaurasiyaji, renowned playback & classical singer Shri Suresh Wadkarji & a renowned lyricist Shri Yogesh Gaurji.