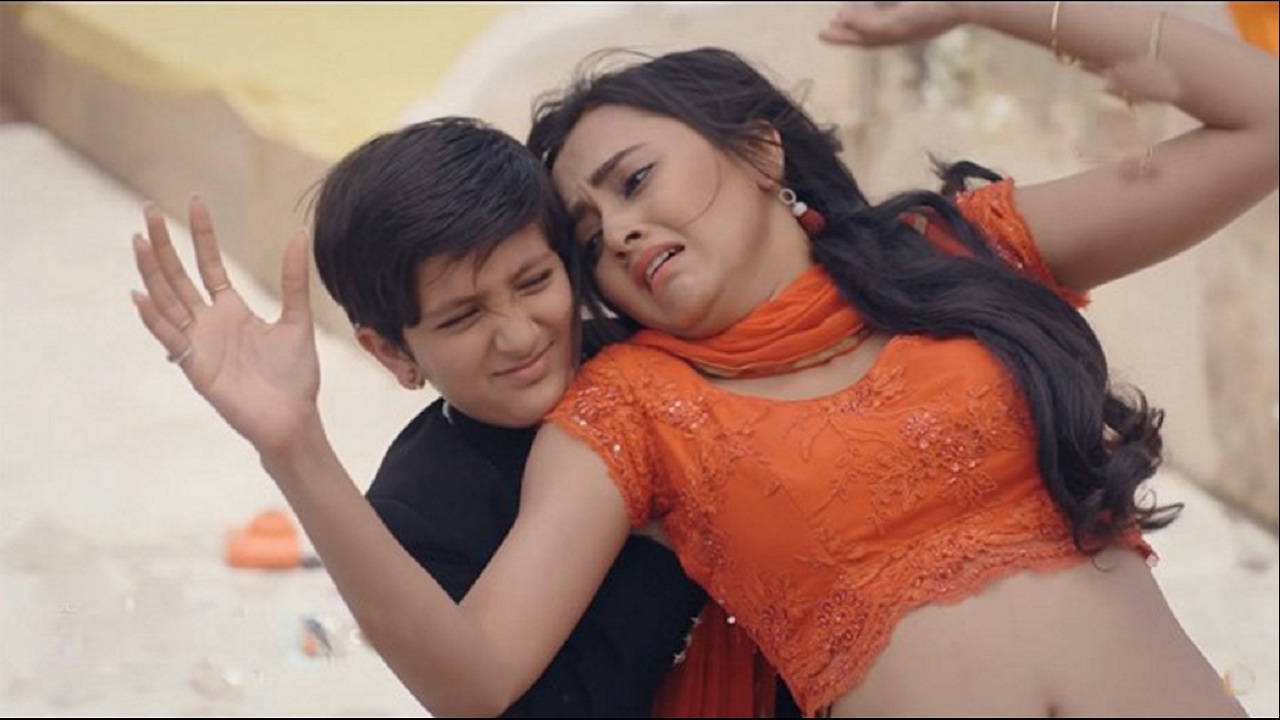 Sony Entertainment Television (SET) has finally pulled the plug on its controversial show Pehredaar Piya Ki with effect from 28th Aug, 2017. The channel will instead work on developing interest in its upcoming shows.
Asianet News Network Acquires Tamil News Website
Rajeev Chandrasekhar promoted Asianet News Network (ANN) has acquired Tamil digital news platform, Newsfast. With this acquisition, the group's digital news media reach spans all the 4 Southern languages & English. ANN owns & operates 2 news channels, Asianet News in Malayalam & Suvarna News in Kannada. It also runs a Kannada newspaper, Kannada Prabha.
Nikhil Kumar is CNN International's New Delhi Bureau Chief
CNN International recently announced Nikhil Kumar as the New Delhi bureau chief. Based in country's capital, Nikhil Kumar will be responsible for the strategic planning of the network's multi – platform news coverage from India and the region. Nikhil Kumar, who graduated with honors in philosophy from University College London, will take up his new role in Sept, 2017.
Colors To Launch 2 Fiction Shows
Colors is all set to launch a romantic love story, Tu Aashiqui & a suspense drama, Ishq Mein Mar Jawan. The time & date of launch has not been announced yet. Tu Aashiqui is a teenage love story based on the film Aashiqui. It is the story of a middle – class girl named Pankti Sharma who falls in love with a musician named Ahaan Dhanrajgir. Pankti's mother tries to separate them by getting Pankti married to a rich guy.
YouTube Refreshes Logo
Google owned video platform YouTube has refreshed its logo for the 1st time ever since its launch 12 years ago, and has upgraded its mobile & desktop apps with a slew of new features. The YouTube name has a bold font in black while the red colour on the "Tube" part has been shifted to the new play button icon on the left – hand side.
A + E Networks Asia Launches History In Vietnam
A + E Networks has announced the launch of History In Vietnam adding to its global footprint with over 120 million households across Asia. The global factual entertainment destination, which offers series & specials, will broadcast the History branded 24 hour channel in high definition & fully subtitled in Vietnamese on MobiTV.
Sony To Air 2nd Season
Hindi GEC Sony Entertainment Television (SET) will air the 2nd season of its popular show Super Dancer from 10th Sept, 2017 The show, to be telecast every Sat & Sun at 8 pm, will have Shilpa Shetty, Geeta Kapoor & Anurag Basu on the panel of judges. It will be hosted by Rithvik Dhanjani & Paritosh Tripathi. The 2nd edition of Super Dancer has got on board Patanjali Powervita as presenting sponsor. It will be co – powered by Quick Heal.
Star Plus All Set To Air Lip Sing Battle
Hindi GEC Star Plus is all set to air the Indian version of popular American non – fiction show Lip Sync Battle from 16th Sept, 2017. The show will telecast at 9 pm, every Sat -Sun. Star Plus has named the show Lip Sing Battle. It will feature Farah Khan & Ali Asgar as the show runners. The international format which is popular in US & UK territories features celebrities battling out with each other in lip sync battle.
Colors Bangla To Air Bindass Dance
Colors Bangla is bringing back the 2nd Season of Bindass Dance. The show is all set to premiere from 2 Sept, 2017 every Sat & Sun at 9 pm.
DSport Bags Broadcast Rights
DSport, the sports TV channel from Discovery, has acquired exclusive broadcast rights of famous Mexican pro – wrestling series Lucha Undergorund. DSport will broadcast all the 3 seasons of Lucha Underground, 98 episodes across 3 seasons, every Fri at 8 pm, starting 1st Sept, 2017.
Delhi HC To Wait For Madras HC judgment
The Delhi High Court will wait for the Madras High Court's verdict before it adjudicates on the petitions filed by Tata Sky & Bharti Telemedia relating to TRAI's tariff order, interconnection & quality of service (QoS) regulations. The implementation of the tariff order, interconnection & QoS regulations will be on hold till then, the Delhi HC said. The case was heard by a 2 judge bench.
Cartoon Network Enterprises Launches Retro Merchandise collection
Cartoon Network Enterprises, the licensing & merchandising arm of Turner International India, is all set to bring back the golden age of cartoons with Cartoon Network Retro merchandise. The merchandise range will have iconic characters like Johnny Bravo, Powerpuff Girls & Dexter that have stood the test of time.
BTVI Showcases Editorial Strength
English news channel Business Television India (BTVI) has unveiled a new brand campaign focused on the benefit that the channel brings to the viewers through anchor expertise. This campaign focuses on the editorial assets of the channel. The brand campaign will focus on the channel's editorial expertise by introducing every anchor in their respective proficiency.
Life OK HD To Continue As Star Bharat HD
Star India is not discontinuing the high -definition (HD) version of its 2nd Hindi GEC Life OK, which has been rebranded as Star Bharat HD. Thus, Star Bharat will have both the standard definition (SD) & the HD version. Star Bharat, which was earlier known as Life OK, will continue to remain a pay channel. Besides being available on pay direct – to – home (DTH) & cable TV platforms, Star Bharat has also beern launched on DD's free DTH platform Freedish.
ESPNcricinfo Launches Ad Campaign
Cricket portal ESPNcricinfo has unveiled its new campaign "Cricket's Biggest Fan Club On Earth", which reiterates ESPNcricinfo's industry leadership and is part of its strategy to reinforce the strong bond it shares with cricket fans in India. Through the new campaign, ESPNcricinfo wishes to acknowledge its growing tribe of fans and empower them to raise their game. Owing to its fan – first philosophy, ESPNcricinfo has become home to the largest fan base of cricket in the world and has been able to establish a strong goodwill & trust with its constantly growing follower base.
BBC Worldwide India Elevates 2 Personnel
BBC Worldwide India has made 2 personnel changes in its production business. In addition to her creative head position, Soniya Kulkarni has been tasked with the job of business development. In her newly minted role of creative & business head, productions, India, she will lead the charge in winning new business while continuing to oversee the productions & creative teams.
Red FM Ropes In Viacom18's Ranjit Phatak
FM radio operator Red FM has appointed Ranjit Phatak as the national programming head. Ranjit Phatak, who was leading the creative & strategic vision of MTV programming at Viacom18, will now lead the programming for Red FM network based out of Mumbai.
CBS To Acquire Australia's Network Ten
US media conglomerate CBS has agreed to acquire Network Ten, one of the 3 major commercial broadcast networks in Australia. This transaction adds Network Ten to CBS Corporation's global content & distribution portfolios. In addition to core linear channel Ten, the deal includes digital terrestrial television channel (DTT) Eleven, in which CBS already owns a 33% stake, the DTT channel ONE & Network Ten's rapidly growing digital platform, TenPlay.
Sky & HBO Advance Production Partnership
US cable network HBO & UK pay TV service provider Sky have announced their 1st ever investment as part of their co – production deal, taking a minority stake & seats on the board of Bad Wolf, the production company launched by award winning producers Jane Tranter & Julie Gardner. The deal will see Bad Wolf formalize their role to supply drama for the recently announced co -production partnership between Sky & HBO, which is aimed at funding large scale dramas for the international television market.
WWE Inks TV Deal
Sports entertainment brand WWE & Flow 1, a Caribbean channel for local, regional & global content, have announced a multi -year agreement to televise WWE's flagship programmes Raw & SmackDown live beginning today. Flow 1 will now be the exclusive English language home of WWE in the Caribbean.
TDSAT Refuses To Grant Injunction
The Telecom Disputes Settlement & Appellate Tribunal (TDSAT) has refused to grant an injunction against Star on a petition filed by direct – to – home (DTH) operators Dish TV & Videocon d2h. Dish TV & Videocon d2h had moved the tribunal against Star India's decision to launch its re – branded Hindi GEC Star Bharat, which was earlier known as Life OK, on DD's free DTH platform Freedish.
Colors Grabs Top Spot
Hindi GEC Colors has grabbed the top position from Star Plus in the urban Hindi -speaking market (HSM), according to BARC data for Week 33. Colors registered 41.48 crore weekly impressions, a growth of 5.24% compared to the previous week. Although Star Plus witnessed a growth of 2.67%, the channel slipped to the 2nd spot with 40.99 crore weekly impressions.
Sun TV Network To Shut Kannada News Channel
In a shocking move, Sun TV Network has decided to shut down its Kannada news channel Udaya News, with effect from 24th Oct, 2017 due to mounting losses. As a result of the closure, 73 employees will lose their jobs. Sun TV Network made this revelation in a letter to Karnataka's social welfare & department of labor secretary dated 24th Aug, 2017.
Dangal Airing Propels Zee Cinema To #2
The airing of Aamir Khan starrer Dangal propelled Zee Cinema to the 2nd spot, according to BARC data for Week 33 in the urban + rural Hindi speaking market (HSM). Zee Cinema jumped 2 spots to take away the 2nd position from Rishtey Cineplex in the week ended 18th Aug, 2017. Star Gold entered the top 5 while Star Utsav Movies exited the table.
NDTV 24×7 Moves Up To #4
TV 24×7 moved up the ladder to the 4th position in Week 33, BARC data showed. The channel, which was #5 the previous week, pushed CNN – News18 to the 5th spot.
Star Movies Tops The English Movie Chart
Star Movies topped the English movie chart with 3.34 million impressions in Week 33, according to BARC India data. The channel witnessed 8.56% growth. MNX (earlier Movies Now 2), which had led the chart last week, slipped to the 3rd spot with 2.62 million impressions. Sony Pix climbed to the 2nd spot with 2.89 million impressions, whereas Movies Now & HBO maintained their 4th & 5th ranks with 2.53 million & 2.37 million impressions, respectively.
Sony Gets 11 Sponsors On Board
Sony Entertainment Television, which has started airing the 9th season of Kaun Banega Crorepati (KBC) from 28th Aug, 2017 has roped in 11 sponsors for the game show. SET has already locked in 3 sponsors for the show, Reliance Jio as the presenting sponsor, & Vivo & Ching's Secret as co – sponsors. The other sponsors include Datsun, Raymond, Axis Bank, Akash Tutorial, Big Bazaar & Quick Heal. This year, the season will consist of around 30 – 35 episodes & the telecast starts at 9 pm, every Mon – Fri.