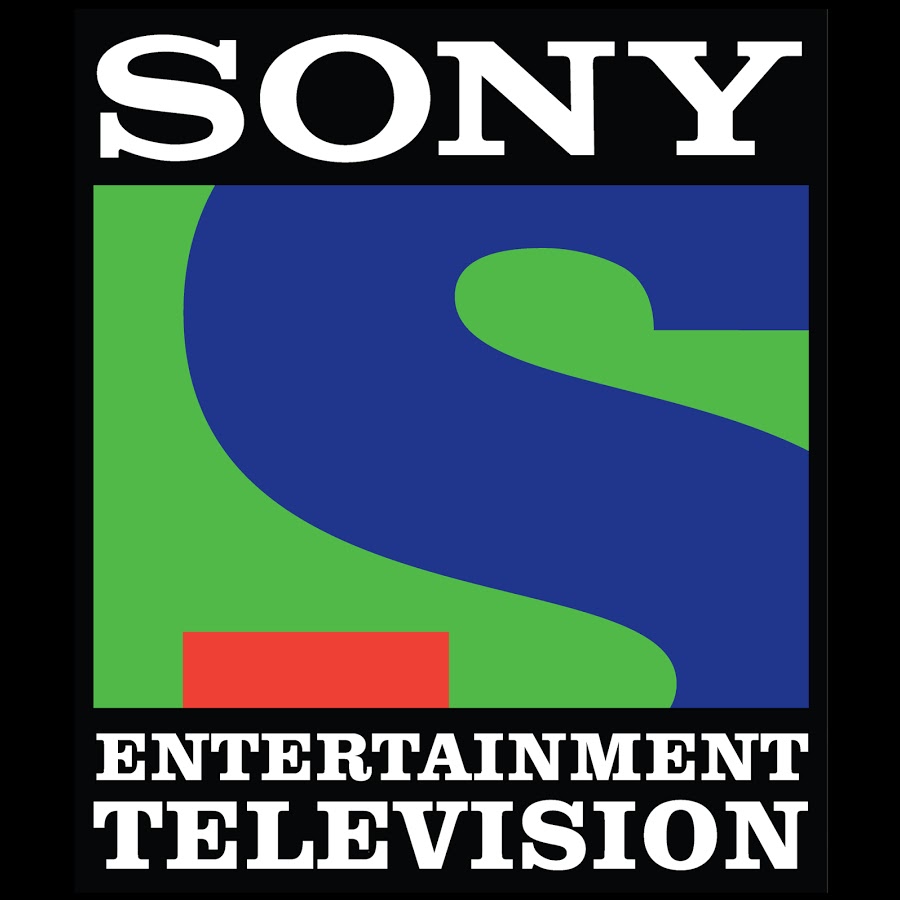 Sony TV Channel is now all set to strengthen its weekend lineup beginning with its new show Super Dancer – Dance Ka Kal. The trio that has given Indian television some top of the line dance reality shows is back again with a program in the same genre namely Super Dancer – Dance Ka Kal. Ashish Golwalker, Ranjeet Thakur & Hemant Ruparel are all set to launch their new kids dance reality show on Sony Entertainment Television. It promises to showcase dance talent from across the country on 1 national platform and will air from 10th Sept, 2016 in the prime time slot at 8 pm on Sat & Sun.
Produced by Frames Production, Super Dancer – Dance Ka Kal will have 12 dance contestants who will get a golden opportunity to compete for the coveted title of India's top emerging talent. Each finalist will be paired with 1 notable choreographer in charge of mentoring, understanding & nurturing their strengths, while introducing them to different dance techniques and bringing out the best in them week on week. To run for 27 episodes over 13 weeks, the production team has already canned 4 episodes. The per episode production cost of Super Dancer – Dance Ka Kal is said to be between Rs 65 lakh & 70 lakh per episode and a 10 second TV commercial is being sold at Rs. 1.5 lakh.
The channel has roped in Patanjali Powervita as the presenting sponsor & Quick Heal as co – powered by sponsor.
Super Dancer – Dance Ka Kal will be judged by actress Shilpa Shetty, choreographer Geeta Kapur and Bollywood director Anurag Basu. Rithvik Dhanjani & comedian Paritosh Tripathi will host the show.
Prime Minister Narendra Modi Urges TV Channels To Aid Swachh Bharat Programme
The Prime Minister of India Shri. Narendra Modi has of late urged the TV Channels to aid Swachh Bharat programme and Big B features in the new promo. The Prime Minister recently urged the television channels to participate pro – actively in the Swachh Bharat programme as creativity may lead to new ideas & new slogans which can inspire people. Referring to the Short Films Competition on the theme "Swachh Bharat" announced recently by the Government of India, he said during his monthly "Monthly Ki Baat" on All India Radio that filmmakers no longer needed large studios or sets to shoot a film, and this could be done even on a mobile phone.
He said the winning entries will be announced in a special felicitation programme to be held in New Delhi on 2nd Oct, 2016 which also marks the Mahatma Gandhi Jayanti. Entries have been invited by the National Film Development Corporation on behalf of Information & Broadcasting Ministry by 10th Sept, 2016. The films can be made in Hindi, English or any of the listed official languages of India. The "Best Film" will be awarded a cash prize of Rs 10 lakh & a certificate. 3 of the 2nd "Best Films" will be awarded Rs 5 lakh each & 6 of the 3rd "Best Films" will be awarded Rs 2 lakh each.
Times Network Targets Jet Set With Its New Show Luxury Time
Times Network recently targeted jet set with its new show Luxury Time across 6 channels. Times Network launched a new show titled Luxury Time. The show is placed on the weekend primetime slots of not 1 or 2 but across 6 of its channels – ET Now, Times Now, Magicbricks Now, Romedy Now HD, Romedy Now SD & MN+. Reason: not dissecting the audience but giving it the power to choose a platform, whether they want to watch the show on the news channels or English Entertainment Channels. It went on air from 27th Aug, 2016. The debut season will comprise of 12 episodes of 30 minutes each and will span across categories like travel, lifestyle, personal care, accessories, fashion, gourmet, gadgets & premium stationery. The show promises to showcase luxury in the true sense – luxurious living, aspirational brands, gourmet cuisines, exotic destinations and the likes. Luxury Time is targeted at the 10.2 million strong English speaking audiences and aims to be an international barometer of luxury & sophistication. It has been shot internationally and in varied places within India with a bank of 3 to 4 shows ready.
Punit Misra Hired To Head Domestic Broadcast Business
Zee Entertainment Enterprises Limited (Zeel) recently hired Unilever's Punit Misra to head the domestic broadcast business. The Essel group owned Zee Entertainment Enterprises Limited (ZEEL) has recently filled the missing peg on its leadership roster: the CEO of its domestic broadcast business. Come 1st Oct, 2016, former Hindustan Unilever Ltd's (HUL) senior executive & careerist Punit Misra will be stepping into those shoes at India's leading media & entertainment major and will be directly reporting to ZEEL MD & CEO Punit Goenka. In recent times, ZEEL has been strengthening its senior management team to help it achieve its ambitious targets. Last year, it brought in family member & Punit's younger brother & technopreneur Amit Goenka to head its international broadcast business. Earlier this year, it spun off its broadcast network sales into another company called Zee Unimedia which is headed by COO Ashish Sehgal.
Punit Misra, the new senior joinee, has had a long association with HUL and was last serving as an executive director & vice president – customer development. His responsibilities included heading sales. He joined HUL as a management trainee in 1996. Since then, he has worked in leadership roles across customer development, brand building, brand development & general management within HUL, as well as in the global customer development team of Unilever.
New Delhi Television Ltd (NDTV) Launched 2 New Channels
NDTV launches 2 new channels on Virgin cable in UK. New Delhi Television Ltd (NDTV) has recently launched 2 new channels on UK based telecommunication mass media company Virgin cable. The company informed BSE that the company has launched its Hindi news channel NDTV India in UK. Along with the news channel a subsidiary of the company, NDTV Lifestyle Limited, has launched an Indian food channel NDTV Spice on Virgin's cable network. NDTV has a portfolio of 3 channels, including NDTV 24×7, NDTV India and India's 1st ever 2 -in – 1 channel NDTV Profit – NDTV Prime (business news & infotainment). The channels target the global Indian with news. NDTV has a rollercoaster ride as a media company – turned – broadcaster in the last over 25 years. Last week, the income tax appellate tribunal (ITAT) ruled in its favour on tax matters related to assessment years 2007 – 2008 & 2008 – 2009 that had created a controversy. The company has been caught up in a legal tangle with the income tax department for some time. The ITAT said that NDTV need not pay tax on additional amount of Rs 22.09 crore, which the department wanted to add to its taxable income.
Discovery Channel Now Brings A New Reality Drama Series
Discovery Channel has recently launched a new reality drama series titled Hardcore Pawn. Pawning is an old practice & pawn shops are a common phenomenon in USA, where one can get quick & easy cash by pledging (loan) their personal belongings or selling their valuable items. Discovery's new reality series Hardcore Pawn takes viewers into the crazy & dynamic world of American Jewelry & Loan – Detroit, USA's largest pawn store, where a wide assortment of customers bring in everything from gold to old cars, from alligators to prosthetic limbs to exchange for cash. Viewers get a glimpse of the daily events at the pawn store where each day brings new customers, new rewards, and a new drama. It premiered on 29th Aug, 2016. Hardcore Pawn will air on weekdays (Mon – Fri) at 8 PM on Discovery Channel. Follow the Gold family as they wheel & deal with colourful customers, manage temperamental employees, and squabble with one another in the name of making money in one of the most troubled cities in America. This isn't a typical trading job; this is "Hardcore Pawn". The Gold family & their employees never know what to expect when people's personal items are on the line. As each episode of this fascinating series reveals, haggling over a price can quickly escalate into an all -out conflict.
Colosceum's New Drive
Television producer's production house' Colosceum's new drive. Lalit Sharma has one ambition that keeps him up all night, it's the drive to take his production house Colosceum Media into new vistas. The smiling soft – spoken bearded CEO whose charge has built up its reputation as a top notch producer of non – fiction & reality shows would like to balance out its portfolio by diversifying increasingly into TV dramas & series for Hindi General Entertainment Channel's (GEC), shows for international TV channels, and digital content. For the 1st one, he has a challenge – albeit not un – surmountable – on his hands. For a large part programmers in Hindi GEC's are a cautious bunch – they put producers in defined boxes and are loathe to give opportunities to untried & untested producers, even though they have experience in other genres. "Oh! He is into non – fiction; he does not have the requisite fiction production experience," is oft heard in programming circles in channels. The production house has found a way out of this Catch22 situation. Over the years, it has partnered with fiction producers or creators by pumping in funds and looking after the production aspects of each show. For example for its latest endeavor, Dehleez, which came to a close in Jun, 2016. Lalit Sharma found a willing listener in Star Content Studios boss Gaurav Banerji who allowed him to partner & co – produce it with Farhan Salaruddin's Fortune Productions for Star Plus. A romantic courtroom drama it ran for 104 episodes at 10:30 pm, and pulled in consistent ratings for the channel.
Big Magic All Set To Air Season's Finale Of Har Mushkil Ka Hal – Akbar Birbal
Big Magic is now all set to air the season's finale of Akbar Birbal. Big
Magic's flagship show Har Mushkil Ka Hal – Akbar Birbal, which thrives on its innovative content, has always been the front – runner in terms of viewership numbers. For years, the show has been at the top of its game, ruling the comedy space on Indian television. The show, which is inspired by the childhood folk tales of Akbar & Birbal, is all set to take viewers on yet another laughter ride in its season's finale, before they announce the return of the next season soon enough.
Jasdeep Pannu Roped In
ESPN Channel has recently roped in Jasdeep Pannu as India TV initiatives head. Leading global sports network ESPN is slowly but steadily rebuilding itself in the Indian television space, after exiting its 50:50 sports broadcasting joint venture with Star India in 2012. Last year, it bounced back into the Indian television ecosystem in a partnership with Sony Pictures Networks (SPN) in an initiative that would see it giving birth to many channels, new program, online initiatives, amongst other things. At least that's what MSM India CEO NP Singh & ESPN international Executive vice -president & managing director Russell Wolff had stated at the time of the launch of the new venture. Jan, 2016 saw Sony Kix being rebranded as Sony ESPN & Sony ESPN HD, the 1st of the many channels the 2 want to launch in India.
As a 1st step on the talent front, ESPN has brought in sports television veteran Jasdeep Pannu as head of its TV initiatives in India. Jasdeep Pannu joined the company in Jul, 2016 but has been working in a low key manner since then.
Arun Thapar joins A+ENetworks / TV18
Arun Thapar recently joined A+ENetworks / TV18. The factual entertainment genre in India is observing some flux with new channel launches as well as professional movements. Discovery Networks programming head Arun Thapar had recently resigned from the network he was associated with for 5 years. Arun Thapar has now hopped on board A+ENetworks|TV18. He will serve the network as executive vice president programming with immediate effect. Arun Thapar will be heading the creative content of the network's 2 factual entertainment channels – History TV18 & FYI TV18. His initial main focus will be on building a strong & localised content library for the recently launched channel, FYI TV18.