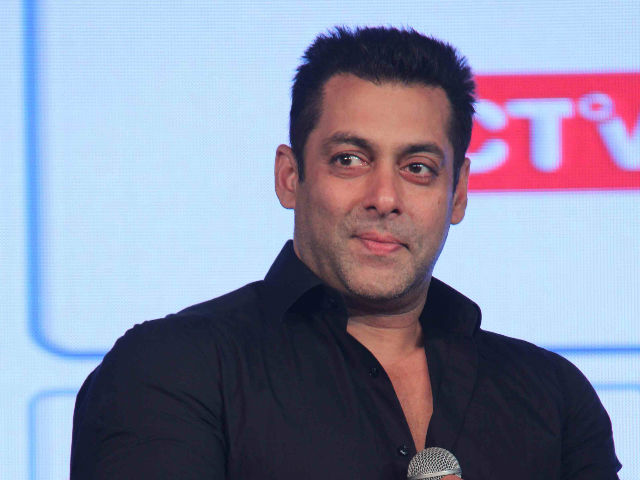 Salman Khan no doubt had acquired a super star status especially since the last half a decade. But Mr. Khan seems to be losing his grip on his stardom recently especially after the release of his latest film Tubelight. And this situation is probably due to his own miscalculation, which proved to be nothing but his over confident egoistic trip.
They say that anyone loses his head once success goes to his head. So what if he is a common man or a super star. The same can be said in case of Mr. Salman Khan as he was indeed floating on cloud 9 with the grand success of his previous Ramzan Eid releases namely Bajrangi Bhaijan, Sultan et al. But this time with the release of Tubelight, which has tanked miserably on the Box – Office turnstiles, Salman Khan's steady filmic career has nosedived and seems to be in doldrums nay in great danger.
The main reason seems to be Salman Bhai's over confidence that nothing but nothing can topple his stardom and so he has been planning all his releases to coincide with the Ramzan Eid festival. But this time his release planning for Tubelight has backfired beyond redeem as Tubelight was released 3 days ahead of the Ramzan Eid day. So the entire Muslim Community probably stayed away from the theaters screening Tubelight. How can they go to see a Salman Khan movie, even if he is a super star and their own creation, when they are fasting?
Does this mean that Salman Khan's fan following comprises only of the Muslim brethren? So pray where were the other community members? Who also used to throng the theaters screening the great Salman Khan movie? Even they seemed to have deserted the theaters screening Tubelight.
Well! There are other speculated controversies surrounding Salman Khan, which has also proved to be a hindrance, which has resulted in his recent sorriest state of affairs. But there is no point in digging his personal & professional grave too.
So what lies in store for the great Mr. Salman Khan except Yash Raj Films forthcoming venture Tiger Zinda Hai. Will this film too suffer the same fate as Tubelight or will Salman Khan mend his ways & plans at least in future. One point of advice for Mr. Khan at this stage is not uncalled for. Salman Khan should stop romancing the younger beauties & romantic films and divert his attention to mature roles suiting his persona as well as his 50+ age.
In conclusion it would not be out of place to reproduce a social media joke about Salman Khan & Shah Rukh Khan. The joke is that the other Khan namely Aamir Khan is seriously considering making a film titled Electrician which will be an amalgamated version of Shah Rukh Khan's Fan & Salman Khan's Tubelight.