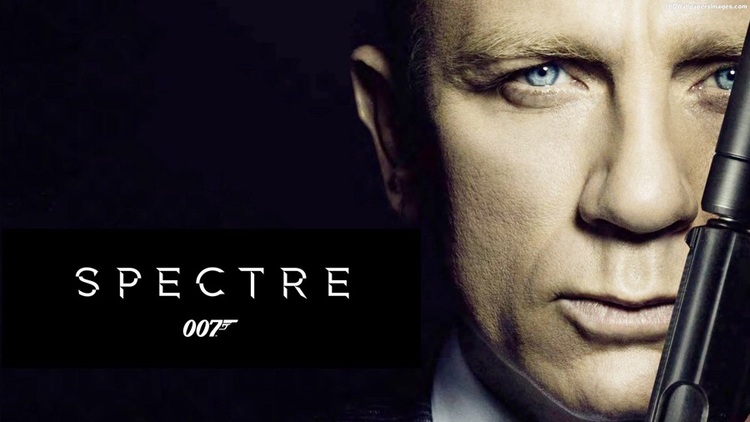 Banner: Eon Production
Producer: Michael G. Wilson & Barbara Broccoli
Director: Sam Mendes
Star Cast: Daniel Craig, Christoph Waltz, Léa Seydoux, Ben Whishaw, Naomie Harris, Dave Bautista, Monica Bellucci, Ralph Fiennes et al
Music: Thomas Newman
Director Sam Mendes has carried forward the legacy of the James Bond franchise in Spectre, the 24th instalment. To say that it is one of the costliest film ever made in this series would be an understatement. As usual it features Daniel Craig as the suave, gun totting, gentleman James Bond. And the additional inclusion is of actors like Christopher Waltz, Lea Seydoux, Monica Bellucci, Dave Bautista & Andrew Scott. But sadly speaking this 24th instalment comes up as one of the biggest disappointing fare.
The plotted scenario of Spectre starts off with a cryptic message from the past that sends Bond (Daniel Craig) on a rogue mission to Mexico City, where he meets Lucia (Monica Bellucci), the beautiful & the forbidden widow of an infamous criminal. Bond infiltrates a secret meeting & uncovers the existence of the sinister organization known as SPECTRE. Meanwhile back in London, Max Denbigh (Andrew Scott), the new head of the Centre of National Security, questions Bond's actions and challenges the relevance of MI6 led by M (Ralph Fiennes). Bond covertly enlists Moneypenny (Naomie Harris) & Q (Ben Whishaw) to help him seek out Madeleine Swann (Léa Seydoux), the daughter of his old nemesis Mr White (Jesper Christensen), who may hold the clue to untangling the web of SPECTRE. As the daughter of the assassin, she understands Bond in a way most others cannot. As Bond ventures towards the heart of Spectre, he learns a chilling connection between himself and the enemy he seeks.
Director Sam Mendes in this particular, the 24th instalment of James Bond namely Spectre, seems to have missed the true spirit of the 007 Bond man. No doubt the film has been lavishly mounted but it is still devoid of the soul of the earlier James Bond films.
Performance wise Daniel Craig as the main protagonist focuses more on the interpersonal relationship that his character has developed over the years. No doubt he has enacted his role with finesse but the presentation of his character leaves a lot to be desired. While Christopher Walts as Bond's arch nemesis Blofeld is not up to the mark. And Lea Seydoux springs a surprise with her sincere act. That apart Andrew Scott is perfect in his character of C. Besides all applause is also due to Dave Bautista for his brilliance oriented action role which also proves to be the one & the only highlight of the film.
Tail Piece: Spectre is strictly recommended only for the diehard James Bond Franchise fans. But of course Spectre is worth a watch, for one & all, at least once. Period!