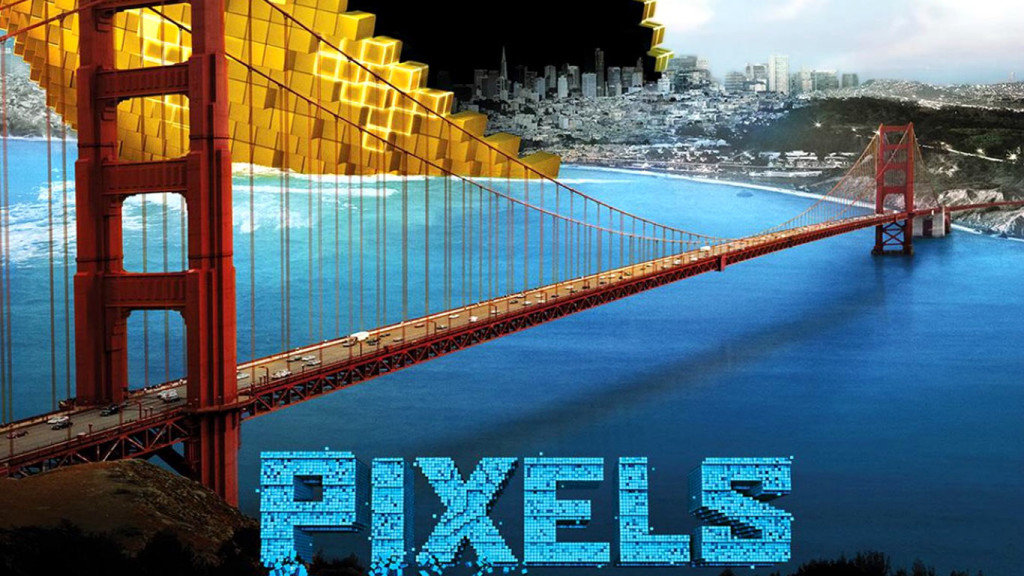 Producer: Adam Sandler, Chris Coloumbus, Allen Covert, Mark Radcliffe & Micheal Barnathan
Director: Chris Columbus
Star Cast: Adam Sandler, Kevin James, Michelle Monaghan, Peter Dinklage, Josh Gad, Brian Cox, Ashley Benson & Jane Krakowski
Genre: Sci-Fi
Verdict: POOR
A Dull Fare
Chris Columbus' body of work includes the Home Alone & Harry Potter series besides of course other comedy oriented films. In his latest film Pixels he has tackled the mindset of the extraterrestrial creatures with a tongue in cheek attitude.
Plot: As kids in the 1980s, Sam Brenner (Adam Sandler), Will Cooper (Kevin James), Ludlow Lamonsoff (Josh Gad) & Eddie "The Fire Blaster" Plant (Peter Dinklage) saved the world thousands of times, at 25 cents a game in the video arcades. Now, they're going to have to do it for real. In Pixels, when intergalactic aliens discover video feeds of classic arcade games and misinterpret them as a declaration of war, they attack the Earth, using the video games as the models for their assaults, and now US President Cooper must call on his old school arcade friends to save the world from being destroyed by PAC – MAN, Donkey Kong, Galaga, Centipede & Space Invaders. Joining them is Lt. Col. Violet Van Patten (Michelle Monaghan), a specialist supplying the arcaders with unique weapons to fight the aliens.
Aces: The only thing good about Pixels is the display of its flawless special effects.
Minuses: Bad direction topped with bad performances.
Last Word: It's an awfully crafted movie. Can't even recommend for kids viewing.