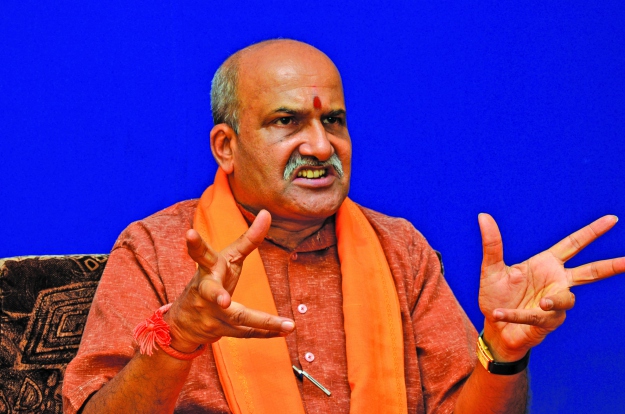 Panaji: North Goa district magistrate has renewed for further 60 days the ban on the entry of Pramod Mutalik, chief of Karnataka-based fringe rightwing Hindu outfit 'Sri Ram Sene' and any of his associates or members within the jurisdiction of the north Goa with effect from January 16.
The Supreme Court on August 31 last year had dismissed a petition of Mr. Muthalik, leader of Sene known for his moral policing, challenging the Goa government's order banning his entry in Goa.
Mr. Muthalik and his associates were banned from entering Goa in August, 2014 over concerns expressed by the police. His petition challenging the ban order was also dismissed by the Goa Bench of the Bombay High Court.
He had, inter alia, said in his plea before the Supreme Court that the repeated prohibitory orders since 2014 violated his fundamental rights, as he wanted to visit the BJP-ruled State for religious purposes.
(Agencies)