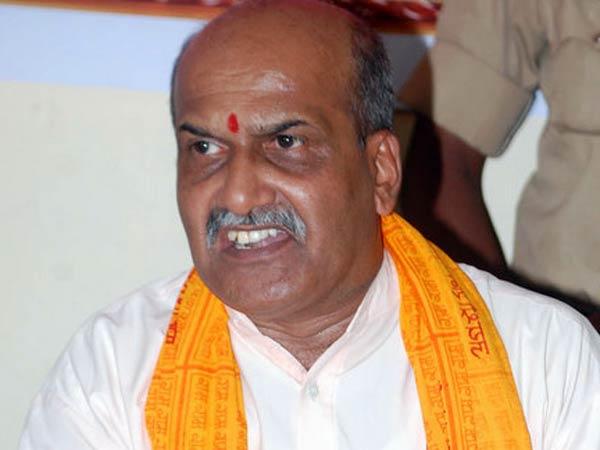 Panaji: Authorities in North Goa and South Goa districts have renewed the ban on the entry of Pramod Muthalik, chief of the Mangalore-based Hindu right-wing organisation Sri Rama Sene, a government official said on Wednesday.
"Muthalik and his associates from the Sri Rama Sene have been banned from entering the two districts of Goa for 60 days from July 16 (Thursday) onwards as his aggressive statements and comments could hurt community feelings of certain groups and create violence, riots or an affray resulting in serious law and order problem," a government spokesperson said.
The ban orders against Muthalik – infamous for his alleged communal speeches – were passed by North Goa's Additional Collector Swapnil Naik and South Goa's District Collector Sachin Shinde respectively, the spokesperson said.
Muthalik, who first shot to notoriety nearly a decade ago after beating up patrons of a Mangalore pub, was first banned from entering Goa by the then Congress government in 2009, after he publicly announced that he would try to curb the pub culture in Goa and try and establish 'Hindu culture' in the state.
The ban was subsequently renewed by the Bharatiya Janata Party-led coalition government in 2014.
(IANS)