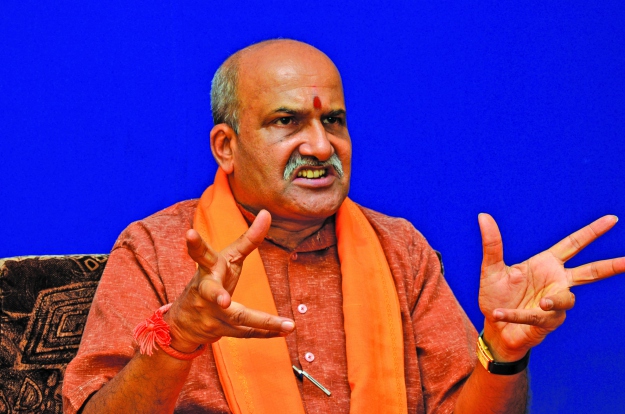 Ballari: Pramod Muthalik, the chief of Sri Ram Sene was released on bail on Sunday after he was arrested on Thursday from Hassan just before the state-wide protest called by VHP and Bajarang Dal.
The VHP and Bajarang Dal had called for protests after the government celebrated Tipu Jayanthi and the clashes that erupted in Madikeri which resulted in the death of a VHP activist. Muthalik was lodged in the central prison at Ballari.
As a precaution, twenty others were also arrested sections 107 and 151 of Criminal Procedure Code which pertain to apprehension on breach of peace and tranquility.
After release, Muthalik addressing the media said that he was not a terrorist. He further said that there was no concrete reason for his arrest.
However, as soon as Muthalik was arrested, his supporters had threatened of intense protests if he was not released within three days.
(Agencies)