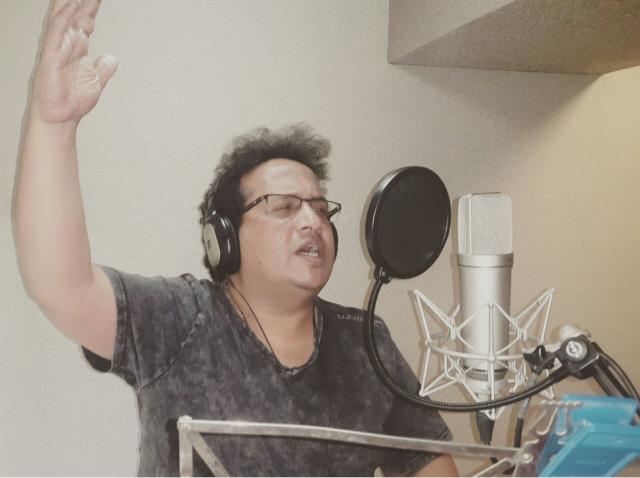 Praveen Bhardwaj, an extremely versatile Singer cum music director, recently crooned a melodious number "Jindagi Dene Wale Thodi Aur Saanse Dede…Thode Aur Din De De…Thodi Aur Raaten De De" for an upcoming film named Raju Bajrangi.
Speaking about the song Praveen Bhardwaj avers, "The sweet & melancholic song, has been composed by myself and it sensitively, borders on happiness albeit tinged with just that little bit of sadness. Being a sufi song the mood was just right."
Incidentally speaking Raju Bajrangi is based on a very sensitive & emotional relationship between a father and a son and their tussle over Lord Hanuman. When the song was recorded in LM Studio, Andheri – Mumbai the entire gathering was speechlessly stunned. It was a very heart touching scenario.
Raju Bajrangi, a bilingual film in Hindi & Tamil, is being directed by Manoj Sharma & produced by Shiv Narayan Rawat.
A point to be noted here is that Praveen Bhardwaj had gained instantly recognised international limelight, beating the likes of International singers of his ilk like Justin Bieber & Enrique Iglasius to name just two, with his 1st ever musical album as singer & composer namely "Mohabbat Mein Tujhe Kya Milega".
And now he is waiting to conquer many more such musical milestones.