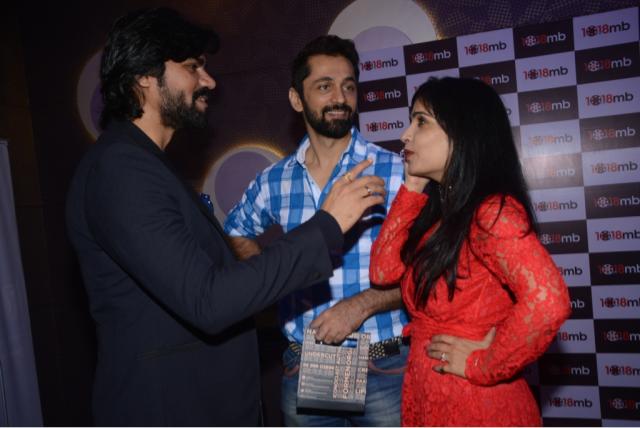 1018mb, Saumya Tandon's entrepreneurial venture has created quite a buzz amongst the audience since its inception a few months ago. This unique online platform gives viewers a chance to watch the movie they want, when they want & where they want, all this with the like – minded people.
Living up to what they stand for, 1018mb brought back one of the most romantic & stylish film of Hollywood, Breakfast At Tiffany's". The celebrities came to the screening dressed as a tribute to Audrey Hepburn. Those who attended included – Shweta Tiwari, Ragini Khanna, Shantanu Moitra, Shilpa Rao, Shibani Kashyap, Gaurav Chopra, Karan Vohra, TJ Sidhu, Simple Kaul et al.
Saumya Tandon, who dressed up in a stunning little black dress, made famous by the movie said, "With 1018Mb.com we aim to democratize movie viewing in the country, starting with Mumbai. Our platform will give movie aficionados an opportunity to watch their favorite film on the big screen at a time, date & theatre of their choice with an audience. Being able to organize a screening of film which is a personal favourite, is a great feeling".