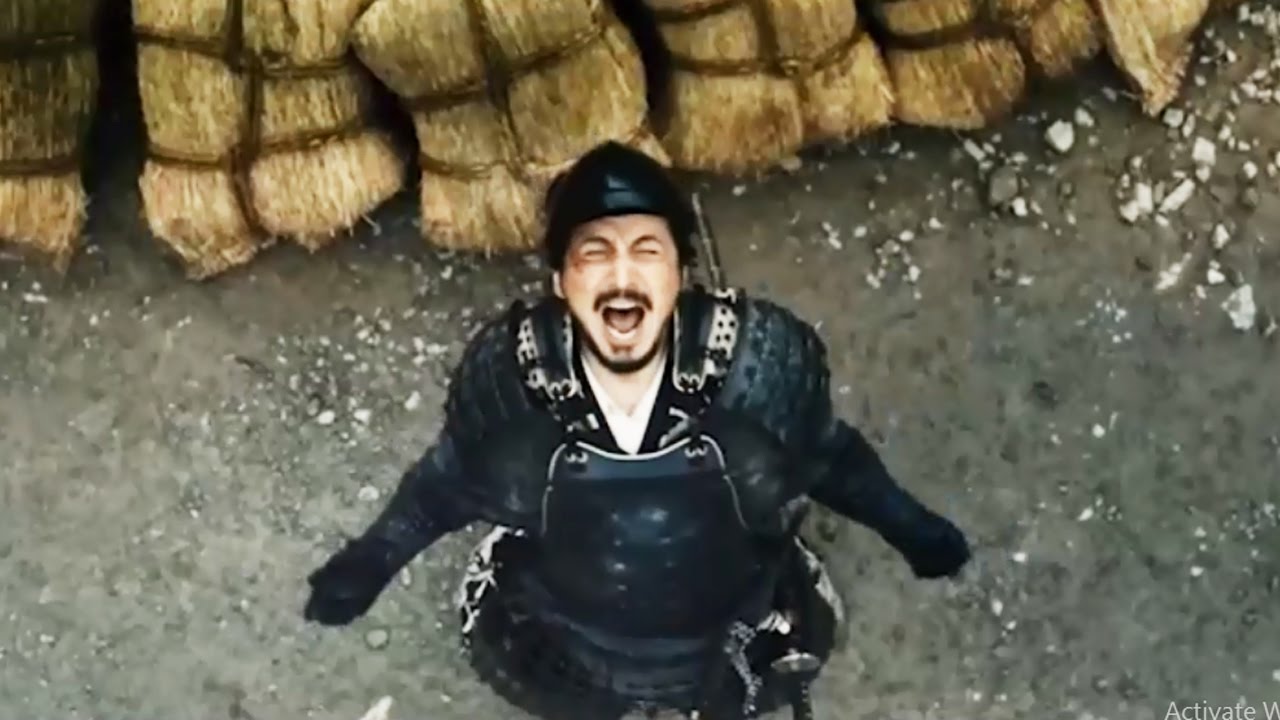 SEKIGAHARA WINS WEEKEND
Sekigahara, the Masato Harada directed epic about the battle that in 1,600 changed the course of Japanese history, debuted atop the Japanese Box – Office turnstiles for 26th Aug, 2017 & 27th Aug, 2017 weekend. Bowing on 360 screens with Toho & Asmik Ace co – distributing, the film earned $3.6 million on 312,000 admissions. Starring Koji Yakusho & Junichi Okada as opposing generals in the battle, Sekigahara is expected to finish with some $30 million. 2nd highest ranking among new chart entries, at #2 in earnings, was Warner's new release; Wonder Woman opened on 596 screens, & claimed 2nd spot by earnings, with $2.4 million on 182,000 admissions. In 3 days it took $3.4 million, drawing the sort of young female fans who seldom show at Hollywood comic book films. Holding onto the #2 slot in terms of admissions, the preferred chart system in Japan, was Despicable Me 3. It recorded $2.1 million on 188,000 admissions. Now in its 6th week, with Toho – Towa distributing, the film has a cumulative total of $57 million, a record for an Illumination film in Japan.
KOREA
V.I.P. WINS WEEKEND
Warner Bros.' 3rd Korean language production, V.I.P. debuted on top of the South Korean Box – Office turnstiles. The Park Hoon – jung movie opened on Wed & earned $6.87 million from 940,000 admissions over 5 days. Starring Jang Dong – Gun, the crime drama involves the son of a high ranking North Korean official who is suspected of committing serial murders & agents that chase after him. Previous winner, A Taxi Driver slipped to 2nd, earning $3.87 million between Fri & Sun. The Showbox movie has earned a total of $80.1 million from 11.4 million admissions since its 2nd Aug, 2017 release. That makes A Taxi Driver the 11th biggest release of all time in South Korea, beating Haeundae, The Host & King And The Clown. The top 2 films accounted for 46% of the total weekend Box – Office turnstiles record. 2 other Korean releases, Lotte Entertainment's Midnight Runners & Next Entertainment World's horror The Mimic took 3rd & 4th place, respectively. Midnight Runners earned $3.77 million between Fri & Sun for a total of $34.1 million after 3 weekends. Mimic earned $1.75 million between Fri & Sun for a total of $7.95 million after 2 weekends. Dropping 71%, War ForThe Planet Of The Apes slipped to 5th. The Fox release earned $1.51 million between Fri & Sun to extend its total to $14.3 million after 2 weekends.
"VALERIAN" WINS QUIET WEEKEND
The return of Western movies to Chinese cinemas after a month of absence was an anticlimax. The top 10 films earned a combined $76.7 million, making it only the 20th best weekend of the year to date. Valerian And The City Of A Thousand Planets became the film to finally depose Wolf Warriors II after an unprecedented run Valerian And The City Of A Thousand Planets opened as the top film with a creditable $28.8 million, according to data from Ent Group. That total was earned on close to 80,000 screenings per day. And it included $3 million from 431 IMAX screens. Prior to this weekend, Valerian And The City Of A Thousand Planets had a $132 million global cumulative total. So the additional Chinese score will give it some comfort. But it may not last long. Next weekend, Dunkirk will enjoy a wide opening and take all its IMAX theaters. Wolf Warriors II, in its 5th week on release was 2nd over the weekend with $15.8 million. That extended its all -time China Box – Office turnstiles record to $810 million. After the end of the blackout period in which revenue – sharing releases of new Hollywood films are not permitted, the weekend saw 2 more. Disney's Cars 3 drove in for a $10.6 million weekend, earned from a 4th place score on Fri, and an improvement to 3rd on Sat & Sun. It played on around 42,000 screenings per day. Baby Driver, edited by the censors, was initially given 67,000 screenings, but that total was trimmed by 10,000 screenings on each of the following days, and its score slipstreamed. It finished the weekend with $9.93 million.