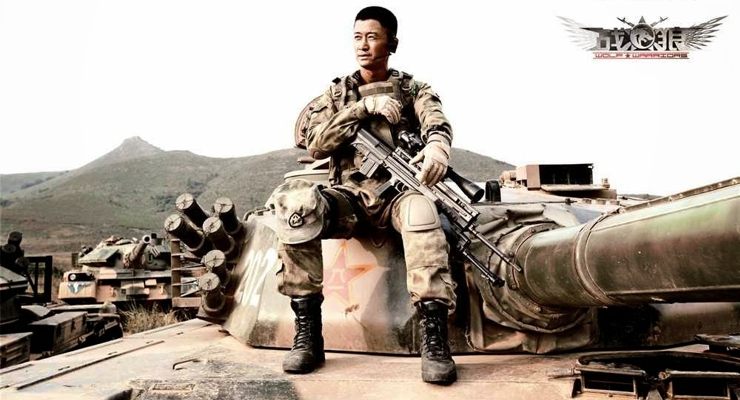 Wolf Warriors 2 CREATES ALL TIME RECORD
Patriotic war action film Wolf Warriors 2 has become the top grossing film ever released in China. After 12 days in theaters, it stands on a total of RMB3.44 billion, or some $506 million.
Directed by & starring action star Wu Jing, the film sees a Chinese soldier stumble into an African war zone and save dozens of lives, from western mercenaries. Alongside Wu Jing, it stars Marvel's Frank Grillo, Celina Jade, Wu Gang & Zhang Han.
Warriors II was released on 27th Jul, 2017 and has dominated theatrical proceedings ever since, both within China & on the global charts. Although the film has barely had only a minimal international release to date, it has been the highest grossing film in the world for the past 2 weekends, beating Hollywood new releases & holdovers.
Warriors II takes the Chinese Box – Office turnstiles crown by overtaking last year's The Mermaid, by established hit – master Stephen Chow which last year earned RMB3.39 billion. It also relegated this year's Furious 8 to 3rd place with its total of RMB2.67 billion.
The film's performance is remarkable that it comes in mid – summer. The biggest Chinese hits have traditionally come from Chinese New Year (Jan, 2017 or Feb, 2017) or Dec, 2016 releases. It provides a welcome fillip to the overall Chinese Box – Office turnstiles, which this year had crawled along at a growth pace of just 4% in the 7 months to Jul, 2017. And it redresses the balance between Chinese & imported films in Chinese theaters. Chinese authorities frequently attempt to engineer market share dominance for Chinese -language films.
But, aside from a crop of popular Chinese New Year releases, Chinese – made movies have this year struggled to connect with Chinese audiences as well as the top Hollywood titles. Warriors II was released in one of the so – called blackout periods in which major foreign movies are not allowed to be released in Chinese cinemas. Significantly too, the film is an unapologetic & muscle – bound pro – Chinese actioner, with simple moral messages & plenty of bullets, bent metal & broken heads. In this respect it has proved a far more successful piece of propaganda than the official propaganda film The Founding Of An Army which was released in Chinese theaters on the same day and has grossed only $50.3 million.
Both films riff off the 90th anniversary of the establishment of the People's Liberation Army.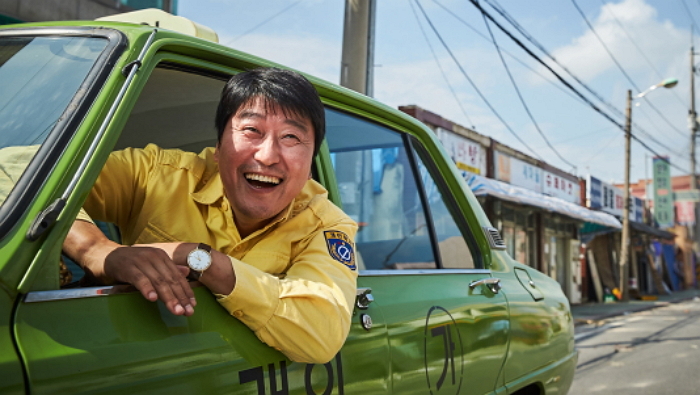 A TAXI DRIVER REVS UP 3RD – BIGGEST OPENING OF ALL TIME
Opening on Wed, A Taxi Driver debuted on top of South Korean Box – Office turnstiles. With top Korean actor Song Kang – Ho & German star Thomas Kretschmann, the Showbox release earned $30.7 million from 4.36 million admissions over 5 days. That is the 3rd highest opening score of all time, behind Roaring Currents & Train To Busan in admissions terms.
Based on real events, A Taxi Driver is the story of a Korean taxi driver who becomes involved in a German journalist's reporting of Gwangju Pro -Democracy Movement in 1980. The film is directed by Jang Hun. Previous winner, C J Entertainment's The Battleship Island slipped to 2nd with a 73% weekly decline.
The Ryoo Seung – Wan directed movie earned $5.08 million between Fri & Sun for a total of $41.4 million after 2 weekends. UPI's Despicable Me 3 slipped to 3rd, earning $3.68 million between Fri & Sun. The animated feature has earned a cumulative $17.0 million since its 26th Jul, 2017 release. The top 3 films accounted for 90% of the total weekend Box – Office turnstiles.
In 5th place, Dunkirk earned $1.33 million for a total of $20.0 million after 3 weekends.