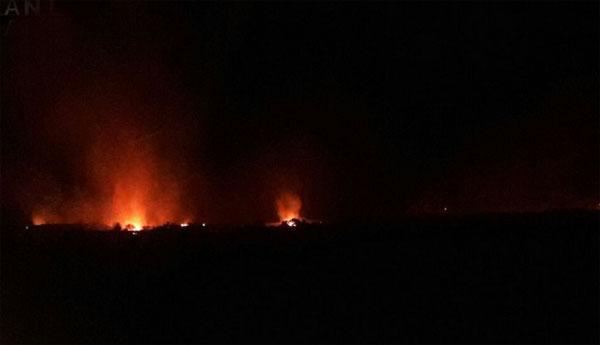 Nagpur: At least 17 security personnel, including two young Army officers, were today killed in a major fire that broke out at the central ammunition depot in Pulgoan early this morning.
Two officers and 17 Defence Security Corp (DSC) jawans were injured in the blaze, some of them critically, an Army officer said.
"The main fire at one of the sheds has been extinguished. The situation is being stabilised. Secondary fire and explosions cannot be ruled out now," the Army officer said.
The central ammunition depot at Pulgaon is one India's biggest ammunition depot. Pulgaon is 110 kms from Nagpur.
PM Narendra Modi expressed grief over the incident saying he was pained by loss of lives caused by fire at central ammunition depot.
He has asked Defence Minister Manohar Parrikar to visit the spot to take stock of situation.
(PTI)