Actors Jim Sarbh & Chitrangada Singh & Director Rakyesh Omprekash Mehra Get Candid About Their Acting & Directing Process Respectively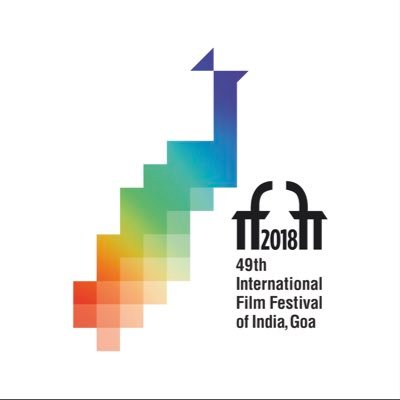 After raking in accolades for his performance in films like Neerja, Padmaavat & Sanju, Jim Sarbh is finding himself in the news for all the right reasons. The actor was seen in an In-Conversation session with the gorgeous & talented actress Chitrangada Singh to talk about 'Unmasking the character actors'.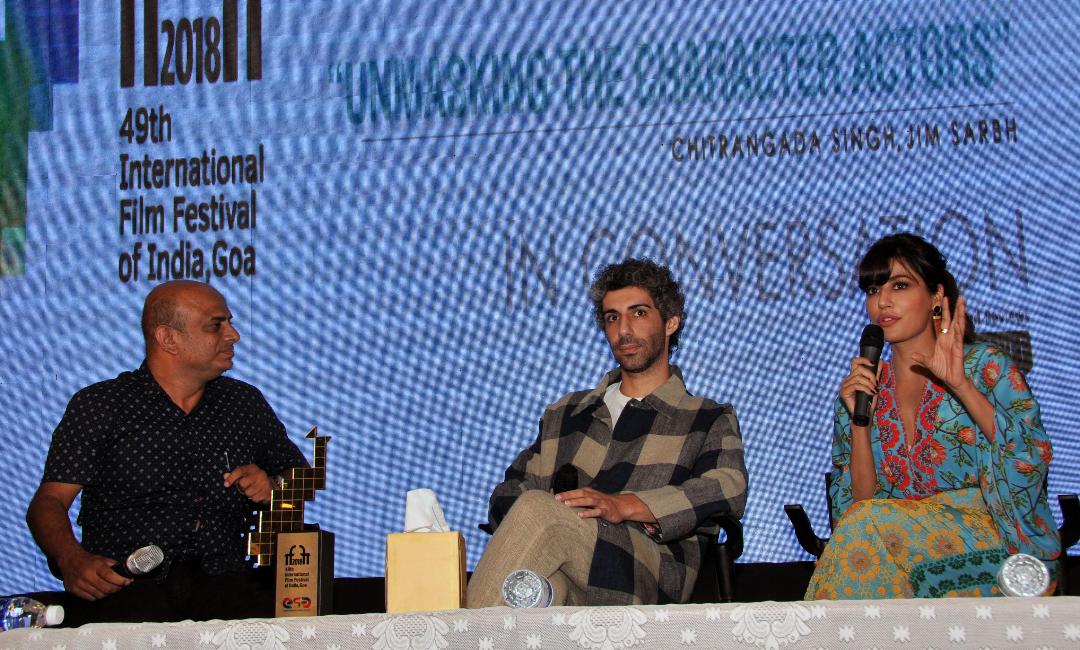 When asked if it has been an overwhelming experience to have made a mark for himself in a relatively short span of time in mainstream cinema, Jim Sarbh said, "I have acted in the theatre in the States & Mumbai for 4 years before I was cast in Neerja. The journey of acting has been an ongoing process. Getting cast in movies was just a matter of time. When I got cast in Neerja & the role was enough to sink my teeth in, I was very grateful. Sometimes, it is overwhelming – not because of acting, but because of the people that I suddenly had to deal with. It's about managing this whole new world of egos, hierarchy which is not prevalent in theatre. I enjoy the acting part, I would like to be cast in everything always."
Recalling the incident when popular filmmaker Ketan Mehta showered praises on Chitrangada for her performance in her debut film, Hazaaron Khwaishein Aisi, by saying that she reminds him of the legendary actress Smita Patil, Chitrangada said, "Till date I remember exactly how he said it. He was very close to Smita ji and he was very moved after watching the film. I couldn't say anything at that point. But it was very special. It was one of the best compliments I have ever received."
When asked to talk about character actors, Jim said, "Aren't we all character actors? I don't understand any difference between character actors or any other actors. In general, we make this clear distinction between, hero, villain, damsel in distress, character actor – it makes no sense to me! Heroes can be women, villains can be women, damsel in distress could be men and usually all people all 3 of those things at different times in their lives. I don't know why we make these clear archetypes & continue to force people into certain gender stereotypes that really do not exist in the world."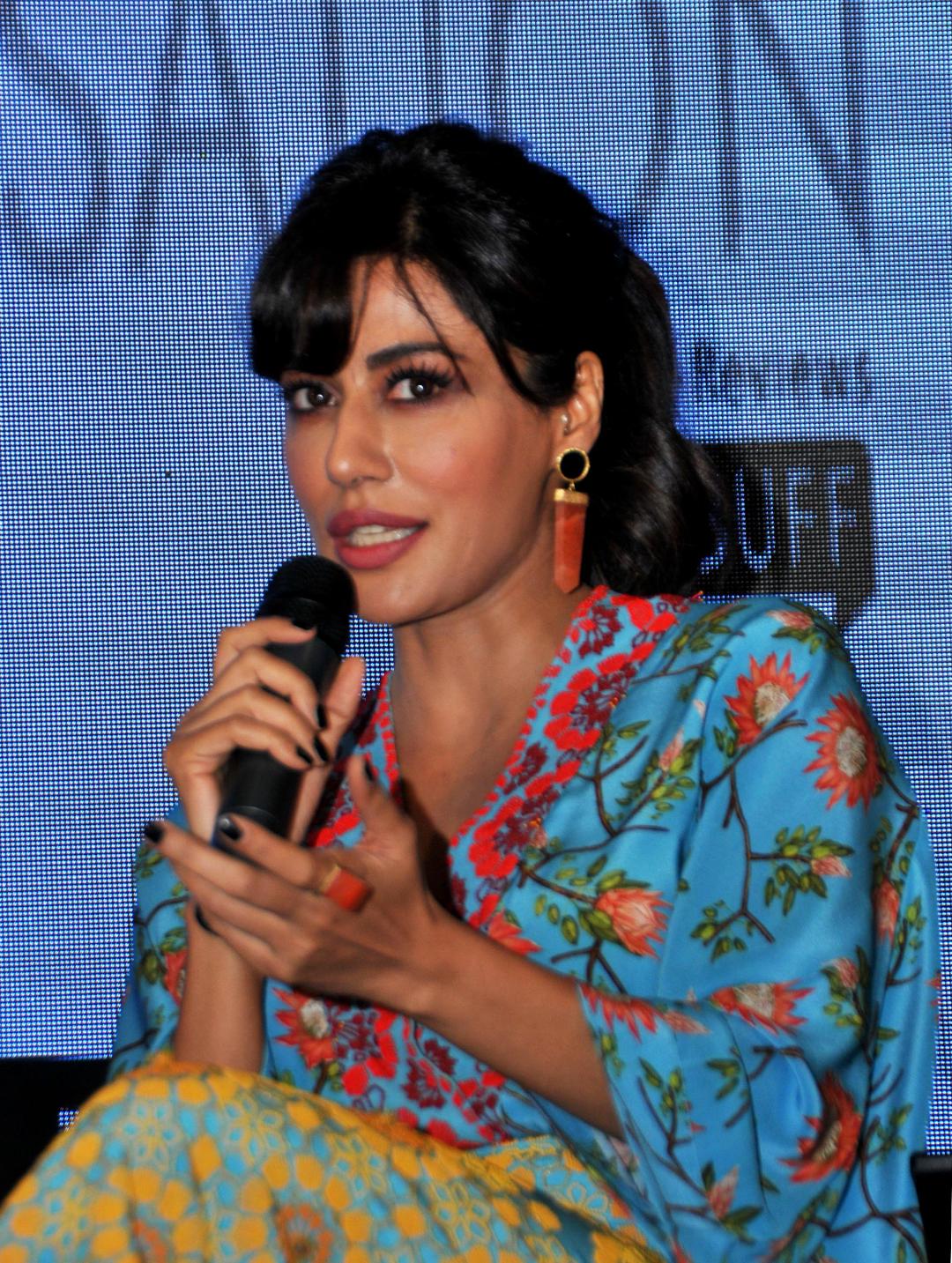 When asked Chitrangada Singh about her process of understanding the character that she plays on screen, the model-turned-actress said, "I don't know much about a process. I try & get the energy of the character that I'm going to play. In Bazaar, I play this very rich woman who doesn't understand things like ambition, creed – she doesn't understand these things because she was born in so much luxury. I start from trying to understand the energy of that person & the lines then just come, after which I get an idea of the mannerisms & the body language that the character will have."
Filmmaker Rakeysh Omprakash Mehra regales the IFFI audience with stories from his colourful journey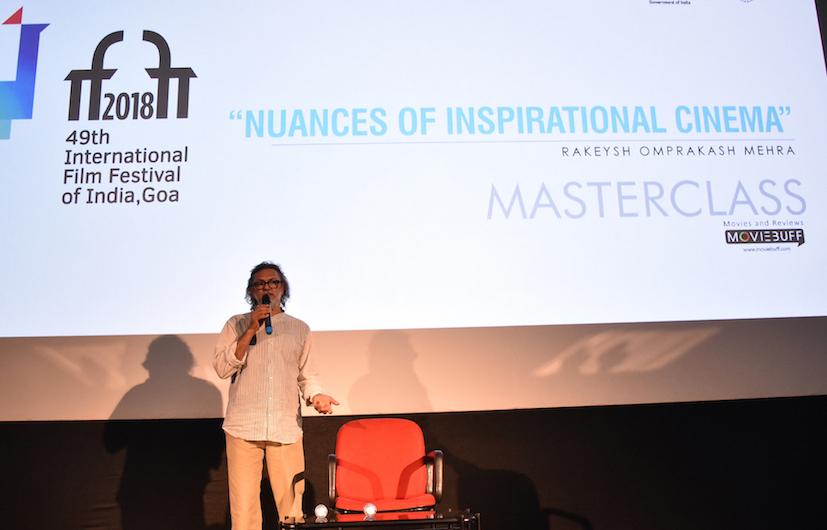 One of the most interesting sessions of the day had filmmaker Rakeysh Omprakash Mehra talk to a hall full of interested participants & share nuggets of wisdom from his long filmmaking journey.
"You make films the same way you live your life. You can't fake it." Mehra started with how he's drawn from his life for every film of his. His first film Aks spoke about how good & evil are 2 sides of the same coin. This he said was based on the teachings of his grandmom who would narrate mythological stories to him & his cousins and stress on the 2 faced nature of good & evil.
"I used to study in this school in Delhi where most of the students came from Air Force families. My teacher's husband was a Commander in the Air Force. We would run around MiG's while playing. And then I went to Delhi University. The main characters in the film Rang De Basanti are all based on my closest friends. I borrowed from each of them for my characters."
Even for Delhi-6 he borrowed from his childhood. He spoke about how he's spent many days in old Delhi where all the communities lived next to each other. "There was a temple next to a mosque & a gurudwara. We would attend the Ram Lila events 1 day & then sit for qawwali sessions the next day. I wanted to bring this alive on the big screen and that's what I did with Delhi-6."
The packed hall threw questions at the filmmaker who answered each of them with patience. He exhorted the young crowd of filmmakers to draw from their lives and not be afraid to be brave. He said, "Every time I start a film I think it's going to be a big disaster. That somehow frees me up. I feel less fearful. I feel braver."