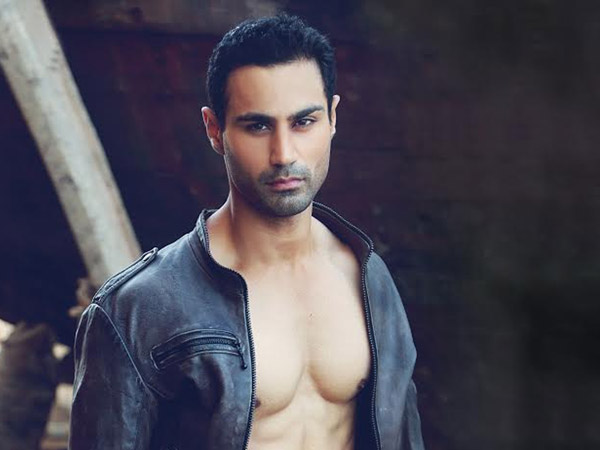 Karan Oberoi's Twitter account was hacked recently but his luck saved him, as he was informed well on time about the mishap. The account was hacked on 22nd Nov, 2017 during the day. As Karan Oberoi was busy attending IFFI and the screening of his upcoming flick, he hardly got a moment to notice it. It was only after he received a call from a friend, Karan Oberoi got to know about the hack. The person informed him about the irrelevant & objectionable content sent to her from the actor's account. His IT team confirmed the hack and took no time to recover the account. Karan Oberoi tweeted to assure about things that were once again back on track. His tweet reads, "OMG! Why in the world would MY twitter be hacked ?????! For all the folks here who were concerned, we are back in business! " Karan Oberoi's publicist confirmed that though the account was hacked, a team of professionals reacted spontaneously to get control of the twitter account. "Though some inappropriate messages & content were sent to few of his friends & colleagues, thankfully, everything came under control before it could cause serious harm to anyone. Karan Oberoi is not going to take any legal action against the hackers as nothing destructive or harmful has been done by the hackers."
'MUMBAI DREAMS' POSTER UNVEILED
The poster of FRV Big Entertainment Private Limited's film Mumbai Dreams was unveiled at a large gathering held at Andheri (West), Mumbai on Sat, 9th Dec, 2017. The 1st ever poster was launched by Faaiz Anwar, Ritika Gulati, Shivom Yadav, Honey Lamba, Rajan Bhan, Nivedita Chandel, Nagma Khan, Farzan Faaiz and others with a great fanfare & made their presence felt and made it a memorable evening. The film is produced by Faaiz Anwar, Prem Prakash Gupta, Rajan Bhan & it is written & directed by Shivom Yadav. The film with music by Farzan Faaiz. The film is scheduled for release in Feb, 2018. The film stars young & talented faces like Honey Lamba, Ritika Gulati, Rajan Bhan, Nivedita Chandel & Pramod Moutho, Raju Mavani, Ahsaan Khan, Aashik Khan, Salim Ahmed and others. Meraj Ali is the Editor, Sujit Kumar is the choreographer, Lyrics by Faaiz Anwar, Screenplay by Vikas Kumar Vishwakarma & Shivom Yadav, Buniyad Ahmed is the Executive Producer while Atit Jaidev is the Creative Director who has also handled post production. Naushad Shaikh is the production manager of the film.
SAPNA CHOUDHARY'S 1ST EVER BOLLYWOOD APPEARANCE IN 'JOURNEY OF BHANGOVER'
The dancing sensation from North, Sapna Choudhary, recently became a household name after her appearance in Bigg Boss Season 11. The audience loved her no – nonsense approach & "don't mess with me" attitude. And since then, she has been flooded with offers for films. However, for the 1st time ever, Sapna will be seen on the big screen in Mahinder Singh Saniwal's directorial venture, Journey of Bhangover, in which she will be seen in an item number, "Love Bite". Produced by Meenakshi & Directed by Mahinder Singh Saniwal, the Journey Of Bhangover's story is set around the scenic locales of Uttarakhand, Himachal, Uttar Pradesh, Haryana & Punjab. It is a family entertainer with a generous helping of comedy. The film revolves around 5 friends played by Prerika Arora, Aradhya Taing, Anmol Khatri, Jimmy Sharma & Palash Soni, who get caught up in a crazy turn of events after consuming Bhang at a Holi party. Interestingly, Mahendra Singh Saniwal had been in talks with Sapna Chaudhary for a full – fledged role in the film, and the Bigg Boss contestant was quite interested too, but due to date issues, she could only be a part of the song. Journey Of Bhangover is scheduled to release on 15th Dec, 2017. Here's the sneak peek into the crazy fun which journey Of Bhangover promises to deliver.
ROHIT SHETTY RELEASES THE POSTER OF HIS NEXT 'SIMMBA' STARRING RANVEER SINGH
After the massive success of Golmaal Again, Rohit Shetty unveils the 1st ever poster of his next directorial venture Simmba starring Ranveer Singh. This is the 1st time ever, Rohit Shetty & Karan Johar will be joining hands for a film. Ranveer Singh will be seen playing a notorious cop named Sangram Bhalerao in the film. The film is slated to release worldwide on 20th Dec, 2018. Reliance Entertainment presents, Rohit Shetty Picturez in association with Dharma Productions, Simmba is slated to release worldwide on 28th Dec, 2018.
ANUSHKA SHARMA APPOINTED THE NEW FACE OF KEROVIT
Kajaria Ceramics, the manufacturer of tiles in India forayed into Bath solutions 3 years ago with its subsidiary Kajaria Bathware under the brand name Kerovit. It has appointed Anushka Sharma as its brand ambassador. The brand is known for its artistic designs, cutting – edge innovation & modern flamboyance; all that has helped it carve a winning niche for itself in an extremely competitive sector. Anushka Sharma is one of the most admired & followed actors in the country today for her uber cool personality, inherent charm, sophistication & natural glamour. Her style & elegance inspires her millions of fans and leaves a lasting impression. This is what makes her the ideal fit for brand Kerovit. Rishi Kajaria, JMD- Kajaria Ceramics said, "The KEROVIT range by Kajaria echoes contemporary style & design sensibilities and who better than Anushka Sharma to endorse it. She is a huge youth icon and exemplifies modern style and is a great match with our brand's design aesthetics." Anushka Sharma says, "Simplicity, style & clean contemporary lines have always fascinated me and KEROVIT resonates that thought beautifully in its designs. I look forward to a long, fulfilling association with the brand."
SAIF ALI KHAN'S 'KAALAKAANDI' IS OUT WITH ITS TRAILER NOW!
The much – awaited trailer of Kaalakaandi is out now. The film which is a raucous tale about life, death, karma, that barrels through one monsoon night in Mumbai, talks about the journey of 6 characters from different walks of life. Kaalakaandi's trailer takes us on a rollercoaster ride and has Saif Ali Khan in a great new avatar. The film marks the directorial debut of Delhi Belly writer Akshat Verma. The entire team gathered recently at a suburban restaurant to celebrate the launch of their new trailer & release date of the film. Produced by Cinestaan Film Company & Ashi Dua Sara of Flying Unicorn, the film stars Saif Ali Khan along with the eclectic ensemble star cast of Deepak Dobriyal, Vijay Raaz, Kunaal Roy Kapur, Sobhita Dhulipala, Akshay Oberoi, Isha Talwar, Shenaz Treasury, Shivam Patil, Amyra Dastur, Nary Singh & Neil Bhoopalam. Kaalakaandi will release on 12th Jan, 2018.
ITW PLAYWORX ANNOUNCES A NEW VENTURE WITH SONU NIGAM TO FORM MUSIC TALENT MANAGEMENT COMPANY –"PLAYWORX MUSIC"
ITW Playworx, the Entertainment, Media & Communication arm of ITW Consulting Pvt Ltd has joined hands with Sonu Nigam and announced the formation of a new talent management entity in the field of music called Playworx Music. Playworx Music will not only scout & nurture new talent but also manage existing talent in terms of a complete 360 – degree approach with respect to handling their assignments related to movies, live shows, branded content, digital extension, IP's, etc. Sonu Nigam says, "The Indian music industry has undergone a sea change over the last decade or so in terms of the consumption pattern with newer & exciting avenues opening up. I strongly believe that the music industry is at the threshold of a new era with varied dynamics at play and it is incredibly exciting to be a part of this phase with a venture like Playworx Music." Neeraj Bahl, CEO, ITW Blitz & Playworx Music said "You will now get to see a very different side to Sonu Nigam, which is of an entrepreneur. He is someone who has been an intrinsic part of the Indian music industry and with an experience that speaks volumes." Sidharth Ghosh, CEO, ITW Playworx says, "When we were toying with the idea of Playworx Music, we felt who better than him to spearhead it."
BRAND AMBASSADOR HRITHIK ROSHAN LAUNCHES THE NEW RADO HYPERCHROME COLLECTION IN BANGALORE
Rado, the Swiss watch brand known for its innovative use of design & materials, unveiled the new Rado HyperChrome collection with global brand ambassador Hrithik Roshan at an event in Bangalore recently. The official launch of brand's new timepieces took place Rado boutique at UB City mall. Situated in a prominent location at the city's most premium mall, the boutique offers an attractive selection of Rado's latest collections. Hrithik Roshan stated, 'Being a time keeper & a watch aficionado myself, I feel excited to launch the new HyperChrome collection by Rado at its newly opened boutique at UB City mall, Bangalore. The brand has been an important catalyst in making watch industry smart, relevant & chic. I feel ecstatic to be a part of this new collection and congratulate Rado on setting a new benchmark in the watch industry. This innovative range is my personal favourite because every timepiece reiterates my personal sense of style." Rado CEO Matthias Breschan said, "I feel delighted with the launch of the new HyperChrome collection. Through these timepieces, Rado has once again shown its ultimate dedication to creativity & innovation. With their new collection, Rado has set a benchmark by launching their signature all day, every occasion timepiece."
'3 STOREYS' IS A HEART – WRENCHING MULTI -STARRER FEATURING RENUKA SHAHANE, PULKIT SAMRAT, SHARMAN JOSHI & RICHA CHADHA
The makers of 3 Storeys have announced the release date along with revealing the poster & the teaser of the film. The multi – starrer promises to bring some of the finest performances by actors like Renuka Shahane, Pulkit Samrat, Sharman Joshi, Masumeh Makhija, Aisha Ahmed, Ankit Rathi & Richa Chadha and is all set to release early next year. Produced by B4U Motion Pictures & Excel Entertainment, 3 Storeys tells a story of a lively chawl in Maya Nagar, presenting a microcosm of human existence amidst Mumbai's bustling urban landscape. Directed by Arjun Mukerjee, the narratives of the actors are intricately intertwined giving each actor enough scope to leave a remarkable impact. The 1 minute teaser also features Renuka Shahne, who will be seen on – screen after a long hiatus, in a never – seen -before avatar as she portrays the character of Auntie Flory. With stunning cinematography, powerful performances & fascinating commentaries on the power & destruction of class, religion & status, 3 Storeys blends Bollywood with universal themes & heart – wrenching storylines that will resonate strongly with audiences across the globe. The film is slated to release on 16th Feb, 2018.
DESHIK VANSADIA BRINGS SHAKESPEARE'S PLAY "THE TAMING OF THE SHREW" TO MUMBAI
Taking a leaf from his book, "What's In A Name", an upcoming theatre company helmed by producer Kanupriya Pandit is gearing up in staging a Shakespearean English comedy, "The Taming Of The Shrew", in Jan, 2018. The play is being directed by Deshik Vansadia who will also perform a starring role in it too. The main plot surrounds themes of courtship & relationship. It also highlights the gender equality between a man & a woman. The novel concept to be noted about the play being staged is that the men will play the women's roles while the women will portray the men's roles. Deshik Vansadia trained as an actor at the Stella Adler Studio of Acting in New York for 3 consecutive years. During his stay in America, he also had the privilege of training at the renowned institution Shakespeare & Company for 2 more years. Deshik Vansadia built upon his acting tutelage, securing versatile roles in plays, music albums, television serials, films and even commercials too. Earlier, on the occasion of William Shakespeare's 400th death anniversary, Deshik directed an English play "Measure For Measure" for All India Radio, which was about a saint who is fascinated by a girl. Thereafter, he directed & acted in a play titled "The Boy Who Stopped Smiling" which focused on an extraordinary & intelligent 8 year old boy who finds it difficult to interact with normal peers. Deshik Vansadia expresses, "In today's generation there is a vast difference when we talk about equality between man & woman. The play sheds light on this issue." The play is being staged not only in Mumbai, but also in Ahmedabad, Delhi, Bangalore, Rajasthan etc.
ABHISHEK DUDHAIYA TO DIRECT BIOPIC 'SARDARNI' ON SHAURYA CHAKRA WINNER AMRIK KAUR
Sunil Manchanda is producing his upcoming Hindi feature film Sardarni under his banner of Mad Films. The film is a biopic on Shaurya Chakra winner Amrik Kaur's life. The film is jointly being written by Sunil Manchanda, Raman Kumar, Amrik Gill & Abhishek Dudhaiya. The film will be directed by Abhishek Dudhaiya a.k.a Mukesh. The film will mount the sets next year. Earlier Mad Films has produced super – hit films like Tere Naam, Chini Kum, Pa amongst others. Sardarni is their latest venture. Abhishek Dudhaiya the director of this biopic hails from Jamnagar in Gujarat. In Bollywood he has assisted renowned directors in films like Mukul S. Anand in Trimurti, Raman Kumar's Raja Bhaiya, Wah Wah Ramji, Sarhad Paar and others. Independently he has ventured into short films & documentaries. From his documentaries, Pradhanmantri Shrimati Indira Gandhi aired on Star News & Satyagrah on Aaj Tak has fetched him laurels. He has independently directed thousands of episodes for TV serials like Tara, Sansar, Deewar, Suhag, Ehsaas, Sindoor Tere Naam Ka, Imtehaan, Mili, Agneepath, Beti Ka Farz, Umeed Nai Subah Ki, Life Ka Recharge (LKR) and many others. He has also directed Hindi & Gujarati plays too. Abhishek Dudhaiya a.k.a Mukesh says, "Amrik Kaur of Amarkot, Punjab, a recipient of the Shaurya Chakra, a top civilian gallantry award. The people should be made aware of her who is known as the "lioness of the border areas" who used to engage militants in night – long encounters during the peak of militancy in Punjab. In recognition of her brave fight against terrorism. We will begin shooting next year in Punjab and will release it too in 2018." All songs of Sardarni have already been recorded by music director Satish Chakraborty; erstwhile assistant of award winning director A. R. Rahman, who makes his debut. The lyrics are penned by Abhilash who has earned glories for his number, "Itni Shakti dena mujhe data….!"
LAUNCH OF THE TRAILER OF KARAN KUNDRRA & ZAREEN KHAN STARRER '1921'
A decade after the success of 1920, Vikram Bhatt will be directing 1921, the trailer of which was released recently. The spine – chilling trailer features the lead cast Karan Kundra & Zarine Khan. The Vikram Bhatt directed horror film revolving around Ayush (Karan Kundrra) & Rose (Zareen Khan). Based in the year 1921 the film deals with Ayush & Rose's battle with extreme paranormal activities created by a ruthless & cursed spirit that would lead them to their ultimate redemption or downfall. Motion Picture Capital presents a Loneranger & Reliance Entertainment Production, written & directed by Vikram Bhatt.
'CHACHA CHAUDHARY'S' RAJESH SINGH (SABU) DEBUTS AS HERO
Here is one actor who has made an impact in television with varied roles in different serials. Be it as Sabu in Chacha Chaudhary, Raavan in Brahma Vishnu Mahesh, Bheem in Jai Hanuman, the 6 foot four Inch tall multifaceted actor, Rajesh Singh, will be seen on the silver screen as a hero. Sisters is gearing up to hit the marquee worldwide. It's directed by Nishant – Vikaas. TV star fame Rajesh Singh is playing the lead in this suspense thriller which has the feel of a mega Hollywood film. The film feature 5 beautiful girls like Dollaps Singh, Nandini Singh, Khushboo Khan, Mismi Vishwas & Saloni Pandey rubbing shoulders with him in this suspense drama. The film will be released in Hindi, regional and other international languages too. Rajesh Singh says, "I play a cop in this thriller. I am IG Rajesh Ahuja who is a stern & a loyal police officer. Supriya Karnik plays the role of my wife and also plays the Judge in the film. Aarya Babbar plays the role of my brother who is accused in a rape case." Rajesh Singh had earlier featured in films like Wajood, Hulchul, Zamanat, Aage Se Right amongst others. Sister is his first film as the lead hero. These days he is being seen on Colors channel in the serial Ishq Mein Marjawan. Director Nishant – Vikaas duo states, "Even today man & woman are treated differently. Today, in modern society if a girl wears modern dresses like shorts and smokes and then people look at her inversely. We should not consider that the daughter of our nation is not at par. This is also what we have highlighted in this film."