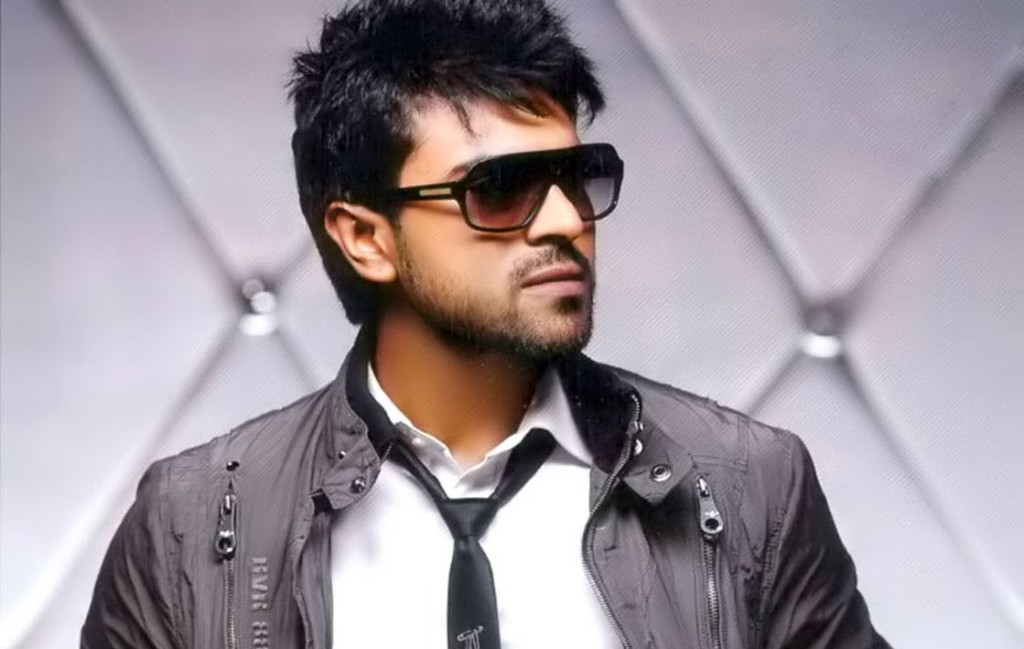 As compared to films produced in Bollywoodian & Hollywoodian Cinema arena, South Indian Cinema is rapidly & regularly progressing by churning out its own brand of gems of milestone movies in all the 4 languages namely Kannada, Malyalam, Telugu & Tamil. In an exclusive Nasheman.In, Shaheen Raaj will present a sneak preview of the productional happenings of Southern Cinema every fortnight. Time to stay tuned in.
Bala's Next To Hit The Silver Screens
Young actor Atharvaa's next film 'Chandi Veeran' directed by A. Sarkunam & Produced by director Bala under his B Studios banner is almost ready for release. The team, which was planning a July, 2015 release has now decided to release the film a little later as many films are lined up for this month. The film will now release on 7th Aug, 2015 a week ahead of Independence Day. The film set to be a rural entertainer stars Atharvaa & Anandi in lead roles and it has musical score by Arunagiri & cinematography by P. G. Muthiah. The film is expected to bring a break in Atharvaa's acting career, as did Bala's directorial 'Paradesi' which helped Atharvaa register himself as an actor capable of carrying strong roles.
'Thala 56' To Be Wrapped Up In Chennai
After finishing the shoot in Italy, the crew of Ajithkumar's 56th film 'Thala 56' directed by Siruthai Siva is expected to return to Kolkata for the next schedule. The final schedule of the film will be taking place in Kolkata and a fight sequence will be shot in Chennai. With this the film's shoot will be wrapped up. 'Thala 56' stars Shruthi Haasan, Lakshmi Menon, Soori & Kabir Singh in important roles alongside Ajith. Music is being scored by Anirudh Ravichander while the film is being produced by A. M. Ratnam. The film is expected to hit he screens for Deepavali.
Arun Vijay To Oppose This Young Telugu Star
Arun Vijay who is yet to make it big as a hero even after proving his versatile talents in many films vowed everyone with his villainy role opposite 'Thala' Ajith in 'Yennai Arindhaal' directed by Gautham Menon. Furthur more the 'Thadayara Thakka' actor might act as an antagonist in a Telugu film with Ram Charan Teja in the lead role. This film will be directed by Sreenu Vaitla and S. Thaman will be rendering the musical score. The director met Arun Vijay and narrated the script and the latter has given a positive signal as the role has a strong scope for performance.
Dhanush Will Enthrall Cine Goers As A Hooligan
Director Balaji Mohan, who consciously chose to go fully commercial with forthcoming Tamil entertainer 'Maari', says the film is a fulfillment of how he has always wanted to see actor Dhanush on screen. In the film, Dhanush will enthrall as a local hooligan, who goes with the catchphrase 'Will finish you off'. It features the 'Raanjhanaa' star mostly in a dhoti – clad, cigarette – smoking & twirled – moustache avatar. Balaji said he wrote the film exclusively for Dhanush and wouldn't have made the film had he not agreed to be part of it.
Ram Charan's Next Confirmed
Surender Reddy is being considered as the director of Ram Charan's next movie, which is going to be produced under Geetha Arts banner. Now this has been confirmed. It will hit the floors immediately after Charan completes his 'Bruce Lee' (tentative title) with Sreenu Vaitla. Kona Venkat & Gopimohan, who are currently working for Cherry – Vaitla film, will also provide the script for Surender Reddy's film. An official announcement regarding this film will be out soon.
Poonam – The New Face Of Miss Telangana
Poonam Kaur has been chosen as the brand ambassador for Miss Telangana 2015. The actress will now be the face of the prestigious contest, promote & spread the awareness of the pageant show in Telangana. An elated Poonam says, "'m happy to be chosen as the face of Miss Telangana. When I started my career, I lacked proper guidance and had no set platform to showcase my abilities. I hope the Miss Telangana Contest will provide the perfect platform to all young women interested in making a career in the glamour world." Poonam has featured in several Telugu, Tamil & Malayalam films, apart from winning the Miss Andhra Title (2006) & the Femina Miss India – South (2011).
Mahesh Babu Shocks With His Fluent Tamil
Harish Uthaman, who plays the baddie in upcoming Telugu family drama Srimanthudu, says he was totally taken aback when he heard superstar Mahesh Babu speak fluent Tamil on the sets. "It was my first day on the sets. We were going to shoot an action sequence. I met Mahesh and we exchanged pleasantries. After the shot, Mahesh sat near the monitor and I joined him. Suddenly he started talking in Tamil, and I was totally awestruck," Harish told. "When I asked him how he knew Tamil, he said he did his college in Chennai. And that it was only after he started acting that he moved base to Hyderabad," he said.
Arya's Film May Go For A Title Change
'Bangalore Days' is one of the super hits and critically acclaimed Malayalam film of last year. This youthful entertainer is being remade in Tamil with the name 'Arjun Divya Mattrum Karthik'. The film stars Arya, Sridivya, Rana, Bobby Simha, Parvathy & Rai Lakshmi in lead roles while Nayanthara is appearing in a cameo role. The film's title when shortened comes as 'ADMK' which is also the name of a prominent political party in Tamil Nadu. In order to avoid any problems that may arise, the film's production house has reportedly sought the permission from the party to officially use the name as the title. If the necessary permission is not obtained the film may go for a title change.
Disha Dinakar To Star In 'One Day'
Disha Dinakar is the latest out of state actress to reach the Mollywood shores. The Miss Mangalore will play the lead role in the movie 'One Day'. Though Disha has only a small yet significant part to play in the movie, she hopes to be active in M'Town in the days to come. Favas Shayani is her hero in the movie. 'One Day' will be a psychological thriller and will narrate the events of a day. Disha says that this is a male dominated movie and her part is quite small. Maqbool Salmaan also has a significant part in the movie.
Chandini – The New Girl In "Thattam"
Mollywood will soon get another girl in "Thattam". Following in the footsteps of the evergreen "Thattam" girl is actress Chandini Sreedharan. She has already made a mark in the other South Indian film industries. She will make her Mollywood debut as Unni Mukundan's heroine in the movie 'KL 10 Pathu'.
Chandini plays a typical Malappuram girl in the movie and plays confidante & lover to Unni Mukundan's character, Ahammed. She will appear in a "Thattam" throughout. Chandini considers Lal Jose her mentor and is happy to be associating with a movie which is under the Lal Jose banner.
Uday & Krishna's 'Mava I Love You'
The next combination of producer Uday Mehta & Krishna Ajay Rao is 'Mava I Love You'. Krishna Ajay Rao did 'Krishnan Love Story' & 'Krishnan Marriage Story' but he got in to married life at 'Krishna Leela' his home production time. Now that he has 'Mava' (his wife father) in life, here is a film titled 'Mava I Love You'. The film title also has caption 'Krishna, Rukku Story'. Who is 'Rukmini' for Krishna Ajay Rao? The chances of Amoolya the charming actress acting for the 1st time with Ajay Rao is at the rumor mill. Known for action films Anil Kumar made debut as director from Malashri starring 'Shakthi'.
1st Look Of Athiya Shetty In 'Hero'
After releasing the teaser look & poster of Sooraj Pancholi, the makers of 'Hero' have let out the 1st look of Athiya Shetty. 'Hero', produced by Salman Khan & Subhash Ghai, is the launch vehicle for Aditya Pancholi's son Sooraj & Suniel Shetty's daughter, Athiya.
Another pic too of Sooraj has gone viral off late. Co – written by Nikhil Advani & Umesh Bist, 'Hero' is a remake of 1983's Subhash Ghai directorial of the same name that starred Jackie Shroff, Meenakshi Seshadri, Shammi Kapoor & Sanjeev Kumar along with Om Puri & Shakti Kapoor.