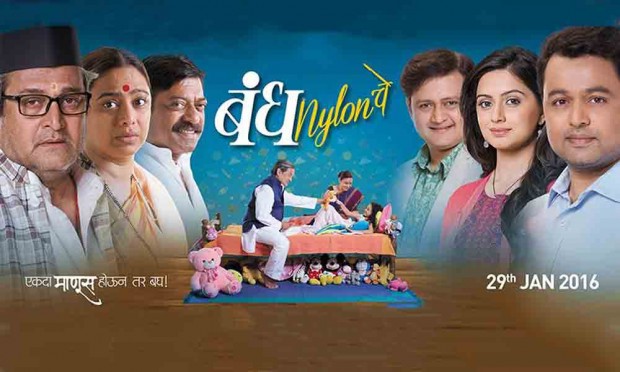 Producers: Sunil Chandrika Nair, Siji Nair & Matruka Motion Pictures
Director: Jatin Satish Wagle
Star Cast: Mahesh Manjrekar, Subodh Bhave, Shruti Marathe, Sunil Barve, Sanjay Narvekar, Medha Manjrekar & Pranjal Parab.
Plot: It's the story of Devdatta (Subodh Bhave), who puts himself ahead of anyone else. As the film begins, he is back from the US on a short commission to complete a project. Soon to be joined by his wife Anita (Shruti Marathe) and daughter Sara (Pranjal Parab), Devdatta invites his parents to stay with him. His parents, Raghunath and Mangal Jogalekar (Mahesh Manjrekar and Medha Manjrekars) are delighted, but bad memories resurface and things don't work out. Worried about Sara's impending disappointment, Devdatta turns to Ravi (Sunil Barve), a scientist friend, who promises to temporarily supply grandparents in the hour of the need. And he does.
Aces: The 1st half of the film is very engaging but the moment the clones of the Jogalekars appear things start getting clichéd but all the seasoned artistes' par excellence act keeps the going smooth to some extent.
Minuses: The director Jatin Satish Wagle tries his level best to keep the story engaging but…….Moreover the concept of human clones is quite new to the Marathi film audiences so it may not be acceptable to them.
Last Word: The Marathi audiences, especially the rural ones, which are so used to their staple diet of Tamashas and Lavanis will take some time to adjust to the experimental themes in Marathi cinema which are doled out of late.