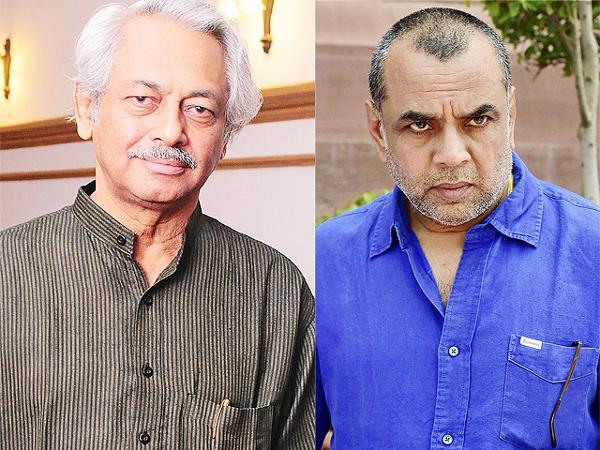 Bengaluru: National Award-winning film-maker Girish Kasaravalli today hit out at BJP MP and actor Paresh Rawal for his jibe at Congress Vice President Rahul Gandhi inconnection with the row over the appointment of Gajendra Chauhan as the FTII chairman.
Responding sharply to Rawal's remark whether the striking students of the premier Pune institute were seeing an "actor" in Gandhi if Chauhan was, for them, a "political worker", the Kannada director told PTI, "That is a stupid argument… If he (Rawal) says it is wrong, then that person does not understand democracy at all."
Kasaravalli said that the students protesting against Chauhan's appointment have not accepted Gandhi as their chairperson, but were seeking his help to take the issue to Parliament.
"They are not accepting Gandhi as chairperson. They areseeking his help and support; in a democracy, you go to MPs for support. What's wrong in that," he said.
In a dig at the Congress leader for "politicising" the FTII issue, Rawal had said, "I just want to ask the students at FTII that if they are seeing a political worker in Gajendra Chauhan, then are they seeing an actor in Rahul Gandhi?"
Kasaravalli, meanwhile, said that in case the protesters were to accept Gandhi as their chairperson, then he would be the first to raise his voice against such a development.
"If they accept Gandhi as the chairperson, I will be the first person not to accept that," he said.
Asked if he would accept actor-turned-BJP leaders Vinod Khanna, Hema Malini and Shatrughan Sinha as the FTII chairperson, Kasaravalli said, "We are demanding a committee to be formed to find a replacement. That is left to the committee. How can I say?"
As to whether Nana Patekar, for him, could be a choice for the said post, he averred, "I know Nana Patekar as an actor. I do not know about his film-making abilities. For me, the FTII chairperson should be a complete film-maker."
Kasaravalli further said that the post should not be given to a member of a particular political party as that would not the right approach.
"UR Ananthamurthy and Mrinal Sen were appointed by the Atal Bihari Vajpayee and previous UPA governments, respectively, knowing full well that they were critics of BJP and Congress," he added.
Supporting the cause of the protesters, Kasaravalli sought the resignation of Chauhan saying he is an "ill-informed" film personality, even if a good actor.
"Chauhan should be replaced or resign himself. He is ill-informed. He is not the right choice. When you have legendary film personalities, why bring the young man. He is not a senior. He is not a seasoned man," Kasaravalli said.