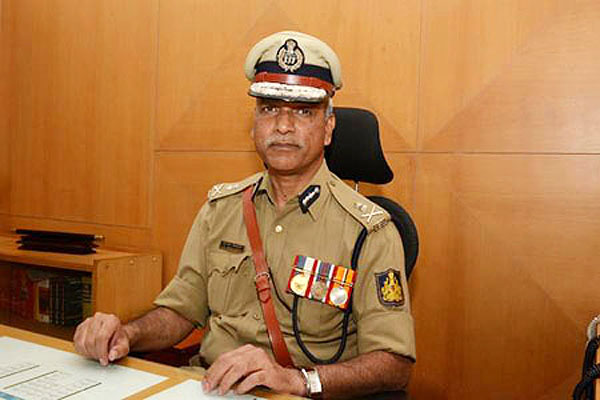 Bengaluru: Twelve days after the murder of an RSS worker here, police on Thursday claimed to have cracked the case with the arrest of four persons in connection with the incident, which had triggered a political controversy.
Rudresh, a 35-year old RSS worker, was hacked to death by two motorcycle-borne men on Kamaraja Road on October 16 when he was with his friends, after attending a Sangh event.
Police said special teams formed by city Commissioner of Police N S Megharikh to probe the case effected the arrests on Thursday on the basis of credible information and added that all four accused are residents of the city.
They said that on the day of the incident, the accused had come in two bikes- one team to attack and other as a support team.
"We have arrested four accused. Wasim was the one who attacked, while Mazar was the bike rider and the other two Irfan and Majeeb were in the supporting team," Megharikh told reporters.
Calling them "hardened criminals", he said the two motor bikes had been seized.
"They have agreed (having committed the crime)- that is a different matter, but it is supported by the evidence," he added.
Police said further investigations are on and they were also looking into whether any other individuals or organisations were involved.
To a question on the motive, Megharikh said "these fellows were known to the deceased…. he was growing too fast and was giving trouble to a lot of people in the community…that is what their perception was."
(Agencies)