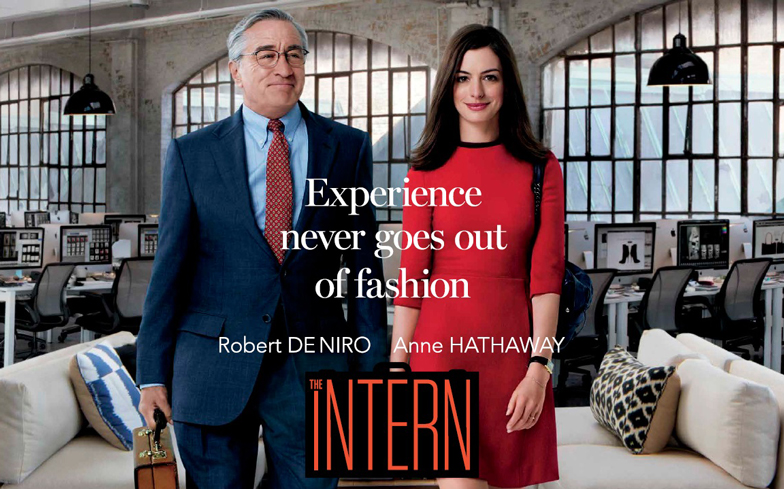 Producers: Suzanne Farewell & Nancy Meyers
Director: Nancy Meyers
Star Cast: Robert De Niro, Anne Hathway, Rene Russo, Zack Pearlman & Adam DeVine
Genre: Comedy
Verdict: Average
Plot: Starting a new job can be a difficult challenge, especially if you're already retired. Looking to get back into the game, 70-year-old widower Ben Whittaker (Robert De Niro) seizes the opportunity to become a senior intern at an online fashion site. Ben quickly becomes popular with his younger co-workers, including Jules Ostin (Anne Hathaway), the boss and founder of the company. Whittaker's charm, wisdom and sense of humour help him develop a special bond and growing friendship with Jules.
Aces: The rock solid performances of not only Robert De Niro and Anne Hathway but also of Rene Russo, Zack Pearlman & Adam DeVine
Minuses: The directional skills of Nancy Meyers leaves much to be desired.
Last Word: The only saving grace of the film is that it comes off as a form of escapist entertainment.